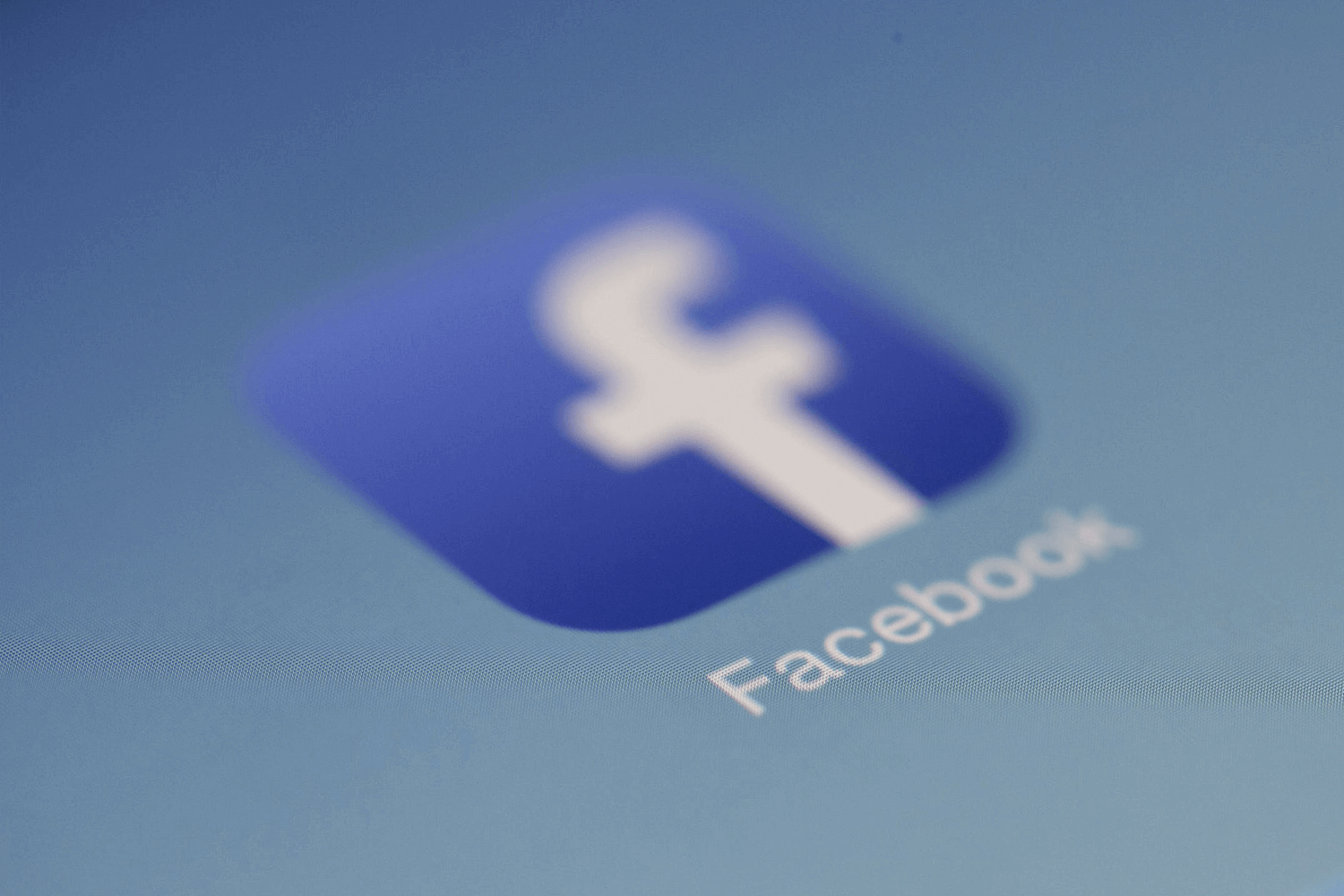 15 Tips to Make Your Facebook Business Page Pop
For more than a decade marketers have been using their brains and budgets to build up big audiences on Facebook, but each year it gets tougher to reach your fans.
Recent changes to the Facebook algorithm have made large Organic Reach numbers a thing of the past. Simply put, the reach, likes, event responses, and shares you were getting before are now going to cost you.
So what's a wise marketer to do? Is it time to join the #DeleteFacebook choir? Not just yet. Chances are that you still need Facebook in your marketing mix.
Latest Facebook Page Best Practices
Love it or hate it, Facebook is still the most popular social media platform with 2.2 billion users. Facebook takes up 22% of the internet time Americans spend on mobile devices, compared with 11% on Google search and YouTube combined.
Ask a young person, if your business doesn't have a website, Facebook, and Google Map listing, it isn't real. Your business most likely already has a Facebook page, but it's a good best practice to check in to make sure you are utilizing all the features available to you.
Layout Templates
When's the last time you reviewed your Facebook Business Page layout? The platform now has nine unique templates for different business use cases. Finding the right one will give you a jump start on the display of your page.
Facebook has a bunch of options for you to choose from.
Standard
Business
Venues
Nonprofit
Politicians
Services
Restaurants
Shopping
Video Creator
Play with these. Don't be scared! You can always reorder sections to fit your business' needs.
Call to Action
Facebook doubled the number of call to action button options. Review yours to make sure it's helping you reach your goals. I highly suggest you test different calls-to-action to see what is best for your audience and business goals.
Facebook has an excellent resource for best practices around each vertical.
About You
When's the last time you took a peek at the About section of your Facebook? Well, today is as good as any. Make sure your website, business hours, phone number, contact email, and other business details are up-to-date.
Facebook also offers a Story section. Kick off your story with your website URL. If you are using Facebook Messenger to communicate with potential customers or to perform customer support, the Story section is also a great place to post your Facebook Messenger protocol.
Cover Story
Your page's Cover Photo is an introduction to who you are and what you do. Are you hosting any upcoming events? Have a seasonal promotion? Doing a large round of hiring? This is the place to tell that story.
The art should be designed with the canvas in mind. If you aren't blessed with a social media designer, programs like Canva and SAWA can automatically optimize for the space. Once you have your cover looking great, don't forget to add a photo caption with a call to action link. Some brands and pages are doing video covers, but they can be slow to load on some phones.
Picture Perfect
Your most frequently viewed piece of organizational art is your logo. Make sure your Facebook Business Page Profile Picture is sharp, clear, and expertly cropped. If your logo is more rectangular, it might be time to create a square presentation for social media.
Don't be afraid to upload large here. Sometimes reporters will use this logo if they can't find one on your website that's big enough.
Make Your Facebook Official
If your Page's category is Local Business, Company or Organization, your Page may be eligible for a gray verification badge. This little gray check mark adds instant credibility to your business page. Users will know they're getting updates directly from your business rather than from a fan account or another unofficial source.
Bonus: Your Facebook page will rank higher in search results. If you aren't sure how to get verified, check out this article in Facebook's Help Center.
See First
Despite the algorithm change, users still have a few ways they can customize their newsfeed. "See First" allows users to choose what brands and people they want to appear at the top of their Newsfeed. So remind your most loyal followers about the "See First" setting on your page.
Celebrate Milestones
Milestones are similar to Life Events on your personal account. They are similar in how they look and are placed on the Timeline structure. Whereas Life Events tell the story of your personal life, milestones help tell the story of your business.
For instance, when your company was founded, dates when popular products and services were launched, or an event your company helped to host. You can publish and celebrate a business milestone by going to About>clicking the three dots, and choosing Milestone.
Remember: Facebook's ultimate goal is to keep users on site.
It's a Group Thing
Facebook Groups – oh yeah… your high school graduating class created one of these, right? Well, now they are for more than just organizing events with your pals.
Use these groups to connect your content with your audience. You can post in like-minded communities or create one of your own. Pretty nifty!
It's a Date
Set a calendar for yourself to review these and any other options Facebook dreams up every quarter to make sure your Facebook Business Page is set up for success.
The Sad Truth
No matter how carefully you craft your page and posts, the reach, likes, event responses, and shares you were getting before are going to cost you. What was once optional, paying for Facebook, is now nearly essential.
Don't Just Pay to Play
Play to win! If you are going to spend money on Facebook, let's make it count. In the post-algorithm change world, it has become more important than ever to be strategic and thoughtful about the money you are spending on social media.
Be Visual
Images account for 75-90 percent of Facebook advertising effectivity and performance. Simply put, an effective ad must have an effective visual. Design and upload each ad with the display in mind.
Keep it Short
Brevity is the soul of wit and great Facebook copy. Keep your headlines short so they display perfectly across the entire ad network.
Preview
One of my favorite new discoveries is the Facebook Ads preview option. This little button allows you to see your new Facebook Ad in your Facebook feed.
This gives you a better idea of how your carefully crafted ad will appear in the wild. Plus, you can share the preview link with your team.
Grow Your Channels
You don't want to just throw money at Facebook. It's a social network, sure, but you should also be treating it like an advertising platform. Getting more likes isn't the ultimate value. Unless you can demonstrate engagement, this is creeping into the vanity metric territory.
Instead of spending your dollars building up your Facebook reach or likes, consider how you can use Facebook to build up channels you control so your future is algorithm change proof. Here are our favorite Facebook ad approaches to ramp up off-platform engagement.
Carousel Ads
Carousel Ads are an affordable and engaging way to promote. This ad type is priced the same as a single image ad and enjoys a 72% higher click-through rate. Carousel Ads show 3-5 images headlines, and links or call to action in a single ad unit.
Advertisers are using this ad type to highlight a product, illustrate how to use a product, tell a story, product tour or share an article. If showcasing one product or thing, you can turn a panoramic photo into 4 individual components of the carousel.
Lead Ads
Lead Ads are a great way to grow your email list for off-Facebook gains. Lead Ads encourage people to join your email list while keeping them in Facebook's app. Those new subscribers are automatically added to your CRM or sent to a spreadsheet for download.
Content Upgrades
Offering and promoting exclusive content is a fantastic way to get your audience involved with your organization. Your followers will like feeling like they're in the know. Plus, who doesn't like to learn for free?
Offering content like downloadable guides or webinars is a great way to interact with your audience and drive them to your site. More than half of Facebook users only use mobile, so be sure your content download destination is ready for mobile.
Finally
When you adjust your Facebook page and ad approach to grow channels you control, you're free to deliver value and content to your audience. Happy engaging!