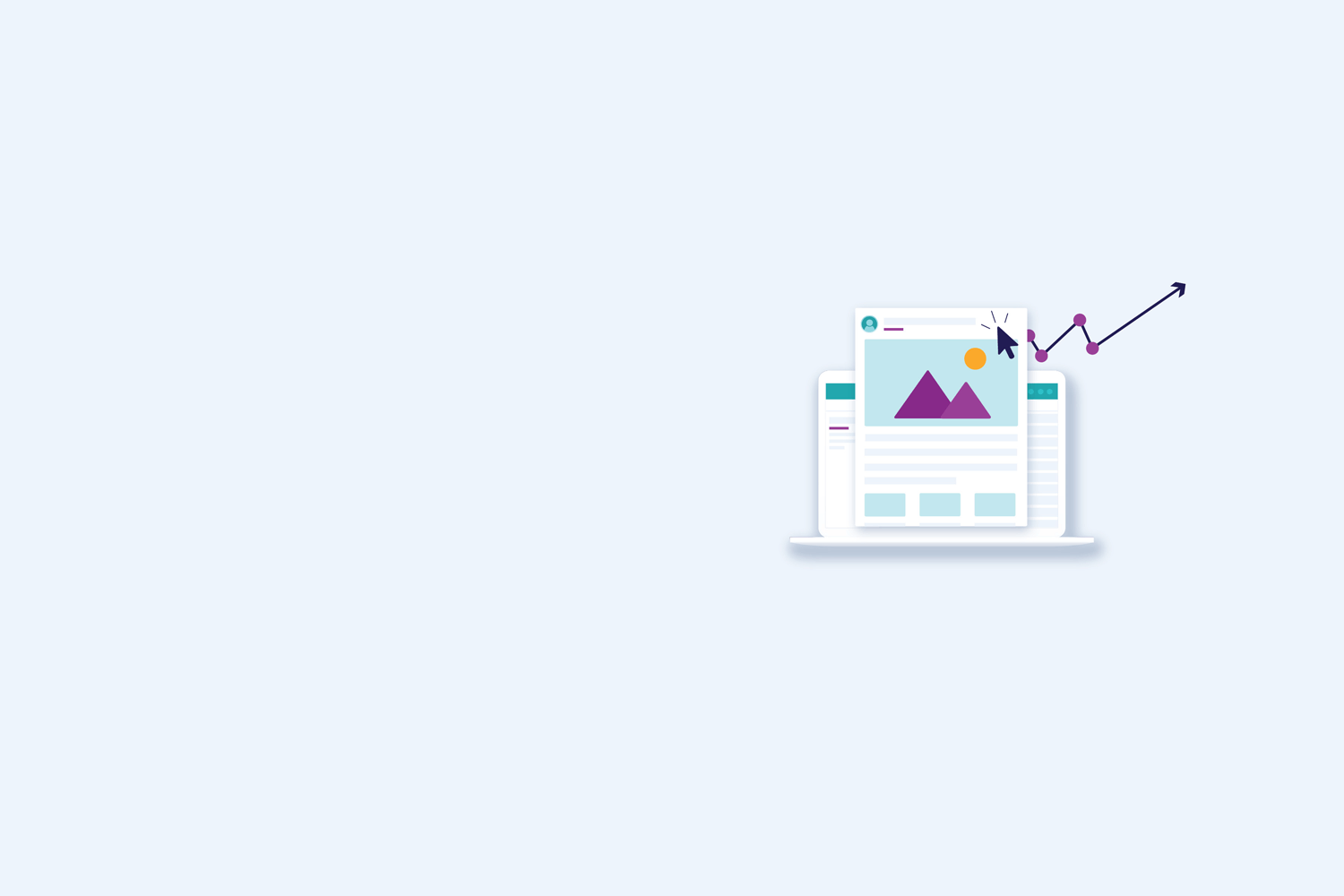 25 Ways to Create Insanely Clickable Emails
There are so many stats for the modern marketer to measure but one that we all battle is click-thru rate.
The click-thru rate is a measure of success for your email campaigns. A higher click-thru rate means a more engaged audience. This ratio is crucial for measuring if the content you are delivering in your email marketing is of interest to your audience. A great click-thru rate drives traffic to your website.
Across all industries, the average click-thru rate is only 2.69% according to data gathered from MailChimp Email Marketing Benchmarks post. Ouch. Like all other email marketing statistics, it is important to compare averages based on your industry.
But you don't want to be average, right? You want a CTR worth bragging about. Well, I plan on giving you the steps you need to go above and beyond.
1. Calculate Your CTR
While most email providers equip you with a percentage for your click-thru rate, it's valuable to know how your CTR is calculated.
Here's how you do it – divide the number of clicks by the number of emails opened and then multiply that number by 100.
This is a powerful way for you to gauge your success. While industry averages are a great place to compare where you stand, figuring out your organization's average click-thru rate lets you know if you are improving.
A great way of doing this is to take the last twenty or so campaigns you've run and determine the average CTR from those campaigns.
2. Work On Your Open Rate
Increasing your open rate is the best way to drive more people to your content. Your audience can't click on what they don't open!
Your subject line should persuade your audience into giving your organization their most precious resource – time. In return, take the time to create short, enticing subject lines.
3. Keep it Simple
As a communicator, you wear a lot of hats. Even if you are not a designer, you must have a strong visual awareness.
When creating an email layout, keep it simple. Don't let bad design or a clunky user experience stand in the way of connecting with your audience. Find and use a template design that's beautiful and easy to implement.
4. Use Images
Emails with eye-catching photos get more clicks. So make sure all your email marketing messages include strong, relevant imagery. Don't just go stock photo crazy. You want to find and share images that add meaning to your message.
You can use different sizes in the design, but make sure that the sizes and aspect ratios used make sense in the sections.
5. Positioning is Key
Newspapers have always known that the items above the fold of the paper get the most eyeballs. The same is true of your emails – items seen when your page loads are more likely to catch the user's attention.
Use that space for the most interesting and actionable content. Items "below the page fold" are far less likely to receive attention. If you have something very important you want your audience to see, do, or read, make sure it shows up on all screens without scrolling.
6. Make a Prominent, Actionable CTA
Your call to action is one of the most important parts of your email. You want to be sure that your CTA is both prominent and actionable.
Take a few minutes to think about the language and presentation of your buttons and links. Are they attractive? Is the post-click action clear?
Consider using a bright button instead of text to draw the eye to the action you want your readers to take. Don't forget to preview and check links. Once an email is out, you can't put the genie back in the bottle. So, save yourself some drama by checking your preview every time.
7. Give People a Reason to Act
If you want to drive donations or other engagement, provide a case study or a way for subscribers to see exactly what their contributions are working towards.
This example from Charity Water shows exactly what they do in a visually satisfying way.
8. Use a Responsive Design
Your audience will not necessarily be reading your message on a computer. Roughly 55% of emails are read on mobile devices.
To deliver a great experience to your subscribers, it's important to choose an email provider with responsive templates.
Once you've got your email looking good, send a preview to yourself and check it on your phone, browser, and tablet. Make sure your message is adaptable to each screen
9. Make Sure You Test!
Don't be afraid to develop a healthy willingness to test. Experiment using different content, language, or formatting.
Testing different elements in your email is a great way to increase your CTR. Is your audience more responsive to a text link over a button? If yes, use that moving forward to maximize your CTR. Log what you learn and keep innovating.
10. Keep Your Message Clear
Keeping your message clear, concise and free of unnecessary jargon is essential to CTR success.
Don't bore people with generic statements. Go big and drive home the benefits of your offer or message.
11. Use Your Voice
If you want engaged readers, let your language help motivate them. Try to identify and use language characteristics that resonate with your industry and audience.
This will help your message cut through the clutter and stand out.
12. Use Active Language
Put simply, in a sentence written in the active voice, the subject of the sentence performs the action. In a sentence written in the passive voice, the subject receives the action.
The McDonald's slogan loses its punch when written in a passive voice. If you struggle with the passive voice, try the Hemingway Editor. It's free and easy to use. It highlights lengthy, complex sentences, uses of adverbs, and passive voice.
13. Demonstrate Urgency
Time-limited offers and other urgent messages are a great way to increase clicks in your email.
For example, if you are marketing an upcoming event, there are a number of ways to increase attendance using urgency.
If tickets are going quick, hasten your reach by telling your audience what percent of tickets are still available. If the event is in a few days, break it down by hours. Let the audience know there are only 48 hours to register.
14. Understand Your Audience
Each and every member of your audience has their own interests and reasons to interact with your email. Knowing your audience's interests is one of the best ways to raise your click-thru rate.
This tip gets even more powerful once you start actively tracking your click-thru rate statistics. You'll start learning what works and what doesn't.
If you're at a loss for where to start, take a dive into your Facebook Insights and Google Analytics to find traffic patterns.
15. Send Related Items
Sending news and events related to the main message of your email is a great way to further increase your CTR.
So, if people aren't clicking on the main message, you are increasing your chances of getting a click elsewhere in the email. Bonus points for exposing your audience to other content that might interest them and thus deepen their engagement with your organization.
16. Deliver on Your Promises
You don't want to be known as the marketer who cried awesome and delivered 'meh.' Delivering on your promises is a great way to get repeated clicks in your emails and future emails.
Each touchpoint you make with your audience is building your org's reputation. Keep this in mind – a sullied brand is hard to fix.
17. Incorporate Video Into Emails
According to tests performed by Wistia 40.83% more people engaged with the version of their email that included a video.
It's time to make sure your email engagement strategy includes those irresistibly clickable video thumbnails. When your subscribers do click, where will they land? Make sure the page they land on is clean, beautiful and as on-brand as possible.
If getting started with video marketing seems insurmountable, don't fret. There are tools out there like Adobe Spark and Ripl to get you creating in no time.
18. Use Video Thumbnail
Additionally, make it clear that you are linking to a video. Wistia saw a 21.52% increase in clicks from image to video thumbnails.
If you are unable to get a thumbnail of your video with a play icon, we suggest adding the play button on top of your summary art.
19. Make it Personal
This is a bit of a next level video strategy and may require working with an outside company. Personalized videos are a great way to engage with your audience. It lets them know that you are thinking of them and can be quite fun.
For our friends in sales out there, Hubspot found that reps that use video in prospecting, relationship-building, and sales emails see 5x higher open rates and 8x higher open-to-reply rates.
20. Use Your Segments
Segmenting helps to personalize your message to your audience. You can segment your audience by demographics, location, or behavior.
Knowing what makes your audience tick will greatly impact your ability to drive CTR success.
21. Email on their Terms
Not everyone has the same level of interest in your emails. While you may have some super fans that will read your emails daily, others may want your content every other week.
Instead of guessing when they want to hear from you, let them tell you.
Giving people an opportunity to adjust how frequently they receive your emails is a great way to keep them excited about your content. This may help you avoid the unsubscribe kiss of death.
22. Timing is Everything
Get the timing right. If your email arrives when people don't have time to take action, they may never get to it.
Looking at the open times from past email campaigns will help you know when the best time to send your emails is for your audience. Better yet, send it to people based on when their preference.
23. Personalized Content
Personalization powerhouse Spotify uses A.I. to power great engagement touchpoints with their users.
Using their users' listening data, they are able to increase sustained engagement by suggesting new music from artists their listeners love.
24. Include Forwarding Options
Provide forwarding options in your emails so that your audience can share it with their networks.
This tip is simple but very effective. All clicks that arise from the shares will go toward your click-thru rate.
25. Use Social Sharing
Include social sharing buttons all over your audience's life cycle. We're talking in your emails, on the page they land on, everywhere you can.
Social shares are clicks, too, so having the buttons increases your chances.
Using these tips, and some ingenuity of your own, you will be on your way to your best ever CTR.