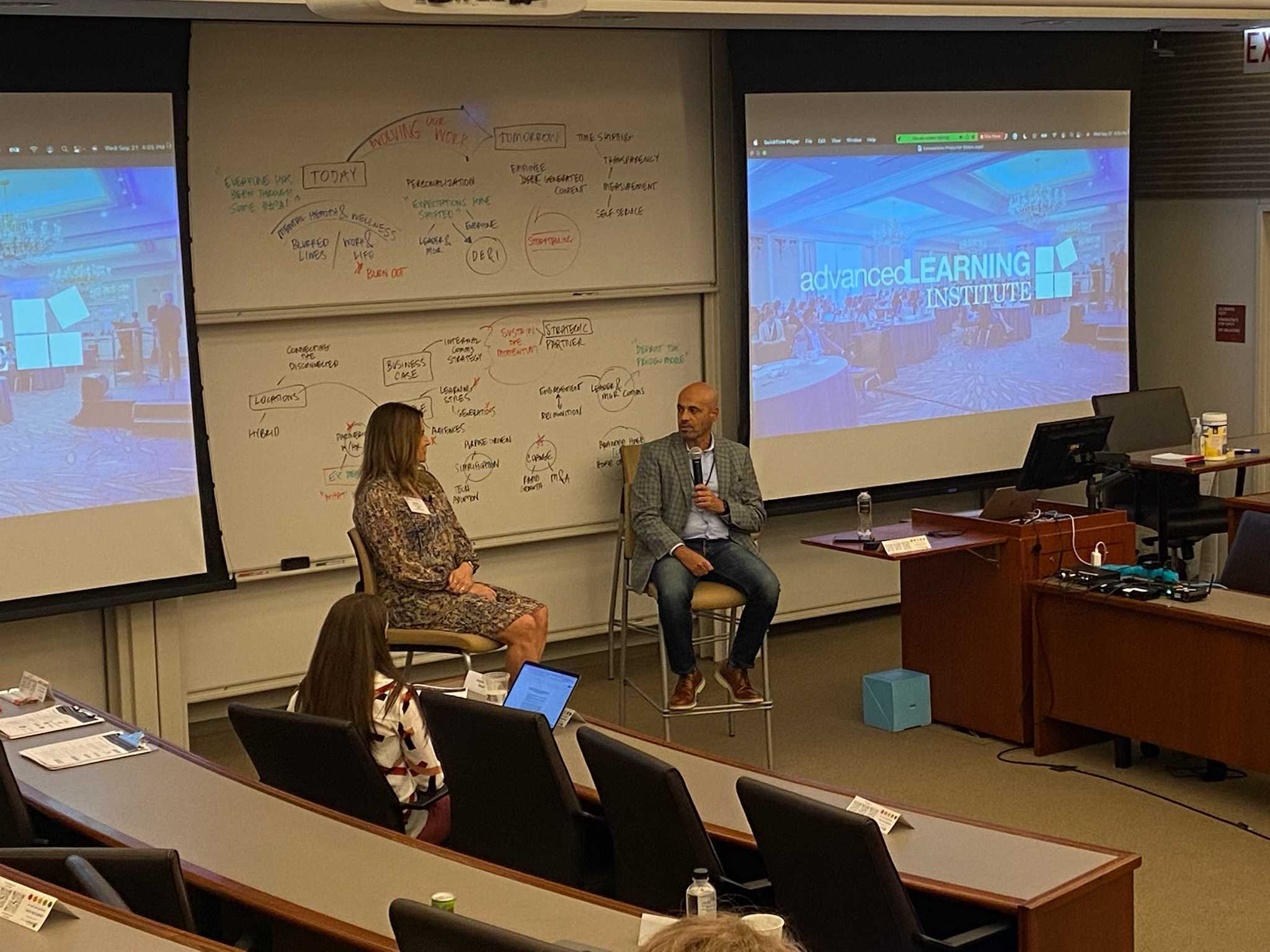 5 Keys to Innovating Internal Communications
There's an ancient proverb that reads:
"Only three things in life are certain: birth, death, and change."

Author unknown
Well clearly they've never watched Twilight – vampires don't die but whatever, I'll let that one slide. I'd also add that while change is certain, change in every organization is so much more complex than it needs to be.

And when it comes to changing internal communication in an organization, it's even more difficult. Probably not what you wanted to read but hey, I'm just the messenger. Fear not, I have some tips on how to decrease the frustration level of modernizing your internal communications from excruciating to tolerable. Read on…
Recently I conducted a fireside chat in Chicago with one of our customers. With 100,000+ employees worldwide, the phrase "moving mountains" comes to mind when you think about changing such an integral part of their organization. Unlike the Twilight Saga, I don't need 5 films to explain how they did it and since you're likely not a vampire, time is of the essence.
1. Understand the impact you can make on your business
Business leaders don't care how long it takes to design an email or how many likes a video received. Start with BIG questions:
Productivity. How will this change help our people be more productive?
Engagement. How will this change help engage our workforce? P.S. engagement means "in a way that resonates with each person".
Retention. How will this change help us keep our top talent?
Liability. How will this change help us reduce liability and/or increase compliance?
Agility. How will this change help us become more agile? How agile were you during COVID? Let's not repeat that…
Got those answers? Good – step 2 awaits.
2. What's your vision?
Now to the fun part – ask yourself, "how do YOU want to be treated?" Make that your vision – without losing sight of your business value answers you provided to #1 above.
I'll give you a headstart, here's how I want to be treated:
Make it relevant. Receiving irrelevant content turns up the noise and ultimately reduces engagement.
Don't spam me. If I've seen something in one channel, why am I seeing the same content in another channel?
Know me. I'm busy, so when you have my attention, make the most of it. You know who else does this? Netflix. Amazon. Spotify. I think they're doing okay for themselves.
Don't force me to a channel. We have to meet employees where they are.
Include me. How does it feel when one person knows something and the other doesn't? We do that to our employees daily – we send amazing, well-crafted emails BUT what about the person that is added to the distribution list tomorrow or next week or next month? How would they ever see that information?
P.S. if this vision sounds good to you, just click here to have one of our people give you a tour of Broadcast. You'll be happy you did!
Ok, have your vision AND how it ties back to business value? Welcome to step 3.
3. Let's go shopping!
Time to hit "the Google" to look for tools and technology that can deliver your vision and business value! Start a spreadsheet so you can compare apples to apples based on your vision and the features required to deliver based on how you like to work. Need a headstart? Here's a spreadsheet you can use to track both features and costs. In addition to features and price, don't forget to ask vendors about:
Marketing or IC? Marketing tools that are being repurposed for IC are problematic. For example, can your employees unsubscribe? You definitely don't want that.
Throughput. Especially for large organizations, the ability for your technology solution to scale is very important.
IT time requirements. For most organizations, IT will charge you back for their time. Ask your vendors how much time it will take to get their solution integrated with your HRIS system(s) and channels. Make sure to factor this into your total investment.
Support. Included or extra? What hours? How quickly do they respond?
GDPR/CCPA compliance. IT will ask about these two, even if you don't have employees in Europe or California. 
4. Dealing with IT
Whether you want to or not, IT needs to be part of this process and with good reason(s). I can give you the proverbial answers to the test here:
Security. They're going to want vendors and solutions that are SOC2 compliant – just a fancy way of saying that the company is audited by an independent third party for adherence to best practices.
Privacy. How do vendors treat your data? Who has access? How is it transferred?
Integration. How long does it take to build an integration with this vendor? How much ongoing maintenance is required?
Scalability. Can the vendor handle your communication volume? What is their historic uptime?
The good news here is that the vendor should lead this meeting with IT for you.
5. Build your case
At this point you should have a proposed strategy to modernize your internal communications that will drive business value, deliver your vision and has been blessed by IT. Don't stop here. Think about who else would benefit and include them before you make your final ask. Some examples include:
HR. How will this help them with talent attraction, onboarding and retention? Will this free up time from people data pull requests?
IT. How will this reduce the number of support requests for new distribution lists without giving them one more software to maintain?
Ops. How will this help with productivity and compliance?
Others? Who else in your organization stands to benefit from your vision? Get them as excited as you are.
The TL;DR version is innovating your organization's internal communications can be daunting, especially if you've never purchased software before. That said, if you use this 5 step framework, you'll have a much better chance of success and your employees will be thankful that you did.
—
Start your journey towards Internal Communications innovation, just click here to have one of our people give you a tour of Broadcast.