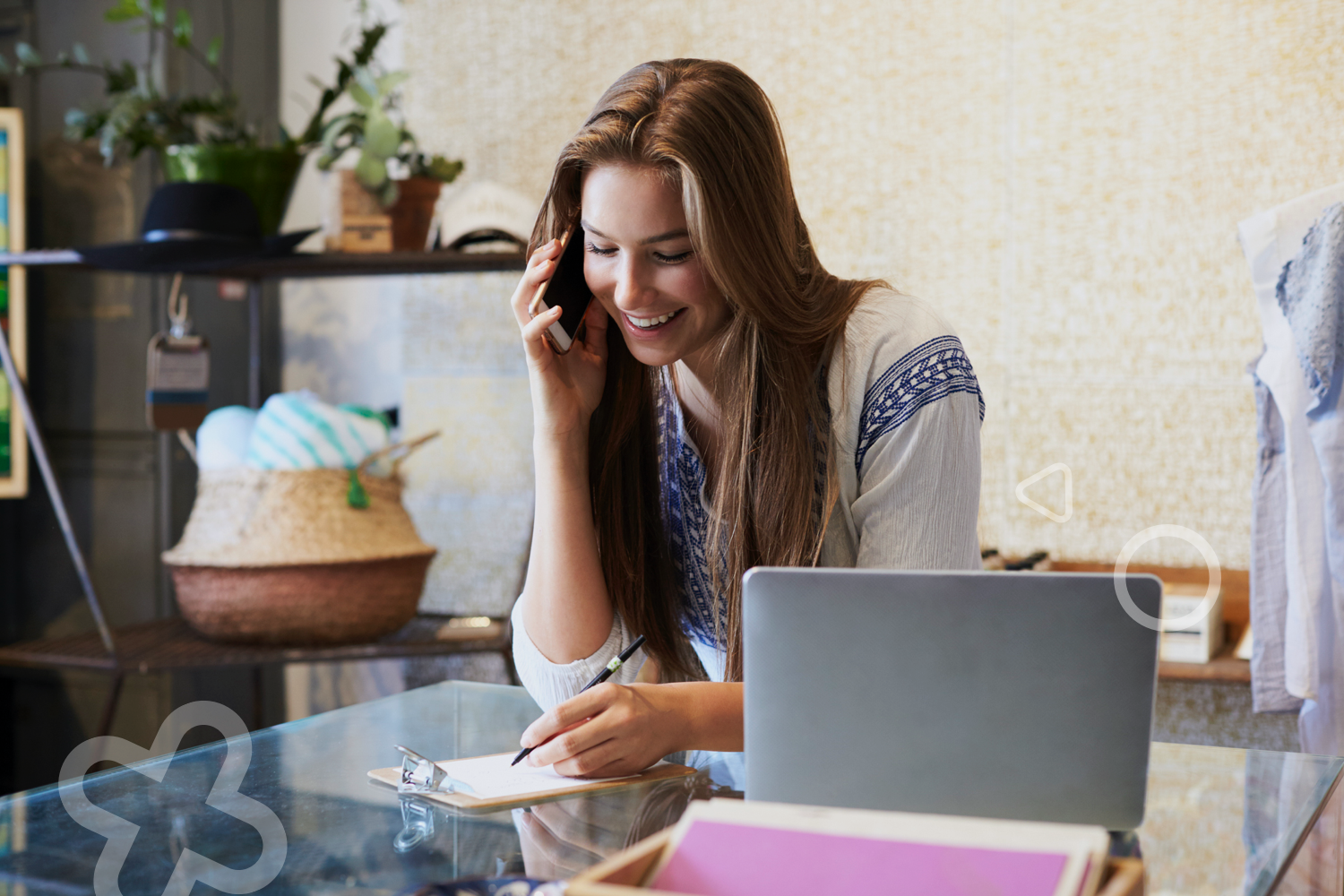 5 Ways Your Employee Communications Strategy Can Engage Gen Z
I'm what people call a "Gen Zer" — a member of the generational cohort born after 1995 and following on Millennials' heels. Alongside many others, I am embarking on a career as I prepare to graduate from college in June of 2021. As I formally enter the workforce and know many in their early 20s who are currently settled in the workplace, I know our employee engagement expectations differ from our older colleagues.
You may not think that my cohort of 20 something professionals could "shake up" traditional corporate work cultures, but consider our numbers. We make up 24.3% of the U.S. population and are the most diverse generation in US history. Gen Z will soon surpass Millennials as the most populous generation on earth. If companies want to attract, hire, and retain this new generation, you must understand just what makes us tick. Speaking from Gen Zer's perspective, here are some insights that distinguish us from our older colleagues.
Mobile Employee Communications is King
How would I describe the behaviors of a Gen Zer? One word (if it is indeed a word)… communication-aholic. As digital natives, we've never experienced a world without technology.
From our earliest years, Gen Zers have had the ability to connect instantly with others via their own broadcast channels, find an answer to any thought-provoking question within seconds, and access news with a push of a button. Not only are we used to omnipresent info, but we expect the fragmented snippets to fill up the notifications and texts of our smartphone.
Our mobile devices are an extension of our bodies. Gen Zers' smartphones are within reach 24/7 — we live, work, learn, and socialize on our smartphones. However, simply pushing out information via a mobile app is not enough. According to a 2018 CleverTap report, the average US smartphone user gets 46 push notifications every day. This means the competition for Gen Z's attention is higher than ever, and notifications must catch attention to drive action.
Personalization Fuels Employee Communications
With information coming from all angles, it is vital that a Gen Z employee feels recognized through personalized information. In fact, incorporating even basic personalization functionality results in a nearly 10% increase in open rates. To implement personalized information, you must start by understanding your audience. As the newest generational cohort, they bring forth new expectations for engagement.
What does this mean in terms of your employee engagement strategy?
Think about offering a cross-channel experience with a mobile offering to ensure that you personalize your communications. With Cerkl Broadcast's Intelligent Content Delivery (patent pending), your internal communications team can connect many platforms to deliver coordinated, personalized experiences.
MS Teams, Slack, or other collaboration tools should deliver company news and information. These experiences will qualify your content as must-see communications and boost your engagement. While many Gen Zers grew up with their own email account in grade school, they think the platform is outdated. If your company offers a robust collaboration tool or a mobile app, chances are your Gen Z employees will seek out those channels more often than checking their email inboxes.
Cross-Organizational Exposure Boosts Engagement
Gen Zers typically want to know the ins and outs of the company they are working for. Ensure your internal communications team has a content development strategy with corporate storytelling that unearths interest across every corner of your company. Besides, companies that provide social and professional connections that enable Gen Zers to network across the company, like Employee Resource Groups (i.e., Young Professionals), help retain this younger workforce.
Gen Zers have high expectations for their workplace, and it is noted that recruiting a Gen Zer will require more of a marketing effort. It is important for them to feel a sense of belonging and purpose. In turn, your Internal Communications team should strive to create a workplace that champions a continuous, shared learning experience.
As tech wizards, Gen Zers like to share two-way communications with employers. Scrap traditional email updates and think about ways to infuse conversation into your employee communications. Companies should look into social media platforms built for the workplace and involve employees in brand advocacy.
Gen Zers want to share their work experience with their colleagues. They don't just "check the box" with organizational exposure; they want a real culture of belonging. Whether through weekly company meetings, shared collaboration channels such as Slack, or company-wide social events connecting employees are key to championing an enriching employee experience.
WFH + F2F = Successful Employee Communications
COVID-19 has changed the way we think about work. It has proved that people can work in different ways—apart from the traditional office model. In fact, the current work-from-home (WFH) economy has many big corporations talking about instituting permanent WFH policies.
What does this mean as the next generation enters the workforce? As digital natives, one could assume this is the perfect time for a shift. However, it may not be the right move for some companies.
As a Gen Zer, I can attest that human interaction is a cornerstone of employee engagement. Even as digital natives, we covet human interaction. In fact, 90 percent of Gen Z prefer to have a human element to their teams. Meaning it is important to include some human element in day-to-day tasks.
It's important to provide different connection opportunities for your split workforce through virtual events and resource group opportunities.
The asynchronous work model allows employers to pair in office face-to-face interactions (F2F) with WFH methods using new technologies. As we move forward, a healthy balance between WFH and F2F will be an employee experience that Gen Zers covet.
Create a Thoughtful Digital Onboarding Experience
We know this year has thrown many curveballs, and chances are your business operations look very different. As a result, your employee onboarding process should look different as well.
How does your onboarding strategy align with expectations from Gen Zers? According to Deloitte, companies' experience with the entry of Millennials into the workplace may not have prepared them to win with Gen Z. As Gen Z rapidly starts entering the workforce, it is important to engage them with a smooth digital-focused transition.
Digital onboarding extends past the first day and one where you should continuously circle back. Introducing an employee to a new culture takes time. To foster a healthy experience, you must emphasize performance management.
Ensuring your employees meet your organization's goals effectively and efficiently is attainable with digital onboarding strategies. Anything from making daily work expectations clear to emphasizing the importance of taking time off should be structured in your digital onboarding.
So take it from a Gen Zer, how you communicate with us as employees make the difference between the two years we spend on your team and the decade.