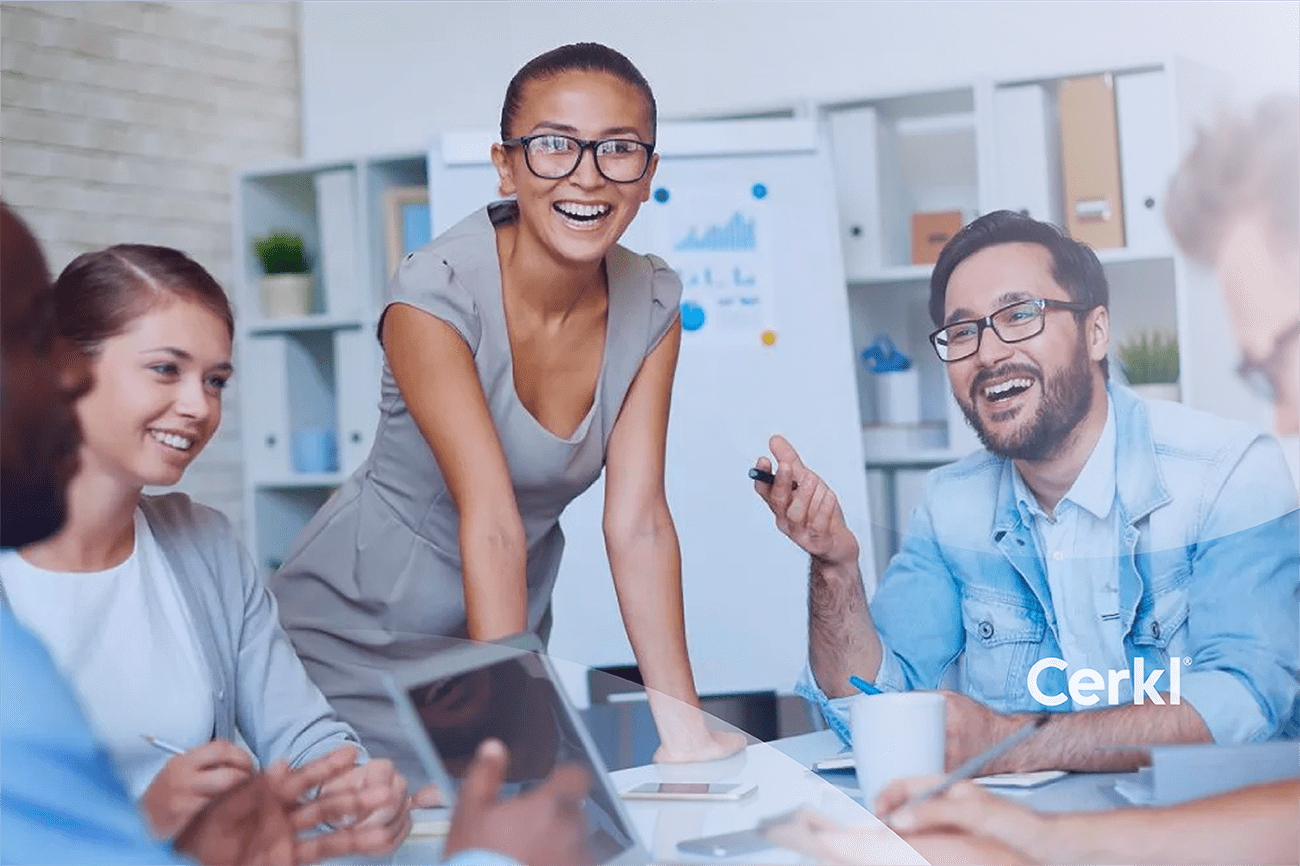 Measuring Employee Engagement isn't Done by Clicks
Defining communications and employee engagement KPIs that go beyond click-thru rates.
I was once on the bandwagon that measuring employee engagement meant using handfuls of formulas that covered different communicator touchpoints. While we need to show our department's value, ultimately, we measure our employee communications efforts more than employee engagement KPIs. The closest, well-established department that leadership can compare employee communications to is marketing. Marketing measures and builds the customer experience; why not use similar employee engagement metrics for the employee?
It's not the industry's fault "employee engagement" has gotten to be so messy. To demonstrate efficacy required you to enter the "land of jargon and acronyms" where you're the only native speaker.
While there are tactical and platform similarities, the glaring differences in our formulas are why you should avoid non-click marketing KPIs. Advertisement dollars and target audience value are just a couple of variables. Click metrics make sense in theory. They send email campaigns; we send corporate newsletters. This doesn't prove that your employees are engaged – you've just reached them.
This blog will give you an actual definition of employee engagement to share with leadership, KPIs that go beyond clicks, and a downloadable ROI calculator that predicts the value a new IC initiative would bring.
Defining Employee Engagement
Sometimes, the phrase "employee engagement" seems straightforward, but you're unsure what it's made up of. Yes, it's showing that your employees are actively engaged in their positions at your organization. But how can we make this term less ambiguous?
Metrics like clicks, channel, and content that you can deliver are more internal communications measurements than employee engagement metrics. They're practically synonymous with the c-suite, but "communications" and "engagement" are entirely different.
My favorite definition of employee engagement provides a lot of clarity: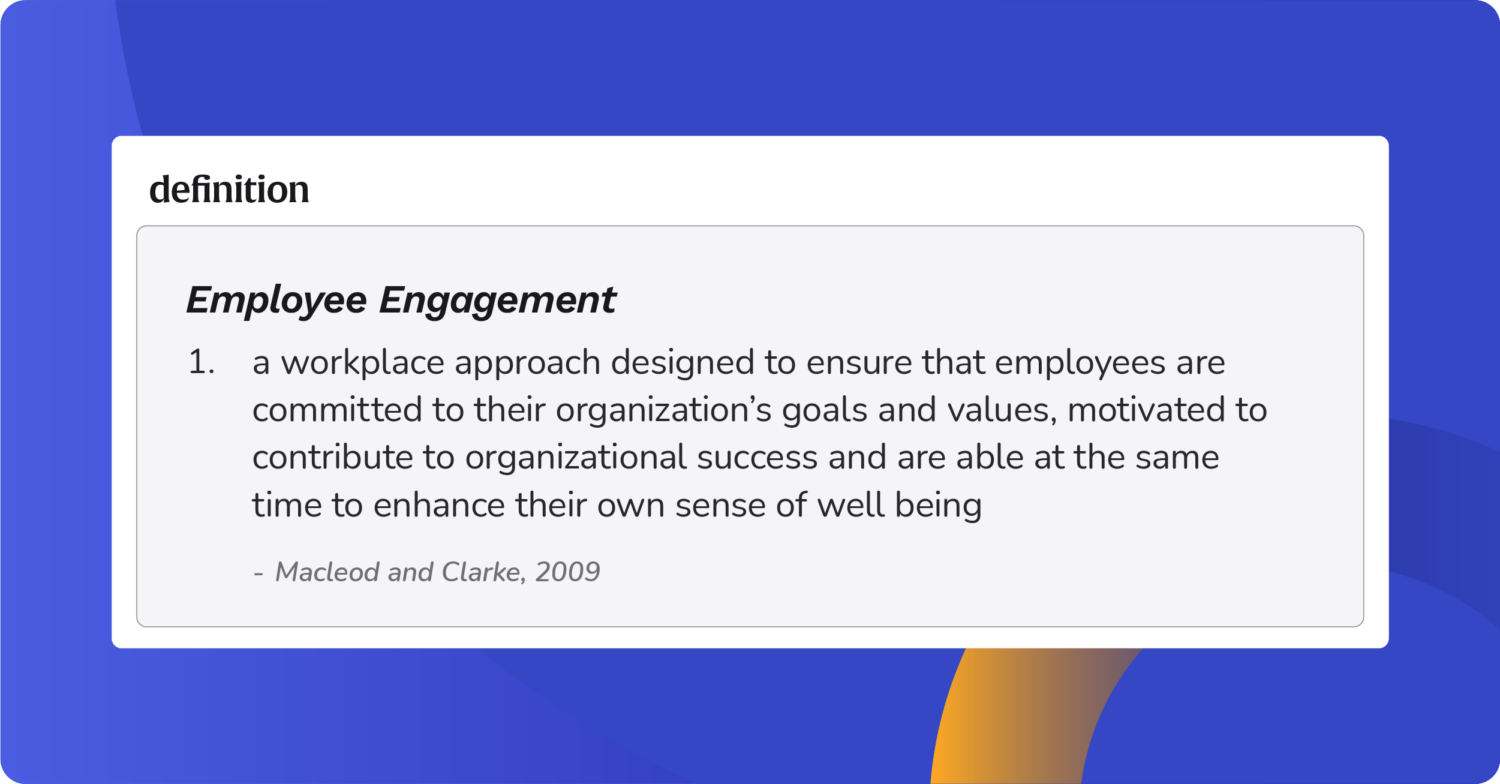 I love this definition because it highlights three areas internal communicators can contribute by getting people to "drink the juice" of your culture, empower them to drive organizational success, and prioritizing employee health.
Ultimately, the process of measuring employee engagement accurately isn't easy. How can you consistently measure if your employees are excited to come to work? You can't – there are too many variables that would skew any pulse survey. I mean, on some Mondays, I want nothing to do with work at all for no reason other than feeling like a 2-day break isn't enough.
So how do we begin to separate the phrases "employee engagement" and "internal communications measurement" a bit more? Well, it all comes down to expanding your measurements past click rates and reframing how to present your stats.
"Employee Engagement" KPIs You Need to Know to Impress Leadership
Though you and I know the truth, "employee engagement" is one of those phrases that leadership latches onto and loves to see on slide decks. But, if you want to make the concept a little more inclusive than just intranet adoption rate and opens, here are a few more KPIs that make it more holistic.
Employee Turnover Rate (ETR)
Though this is a bit more of an HR-specific insight, there are definitely some pros to tracking the Employee Turnover Rate for your comms team. Attaching retention numbers to your year in review to show an increase or decrease in turnover is a great way to show your department's efforts as they connect to the business' bottom-line. I know; I also hate that I said that.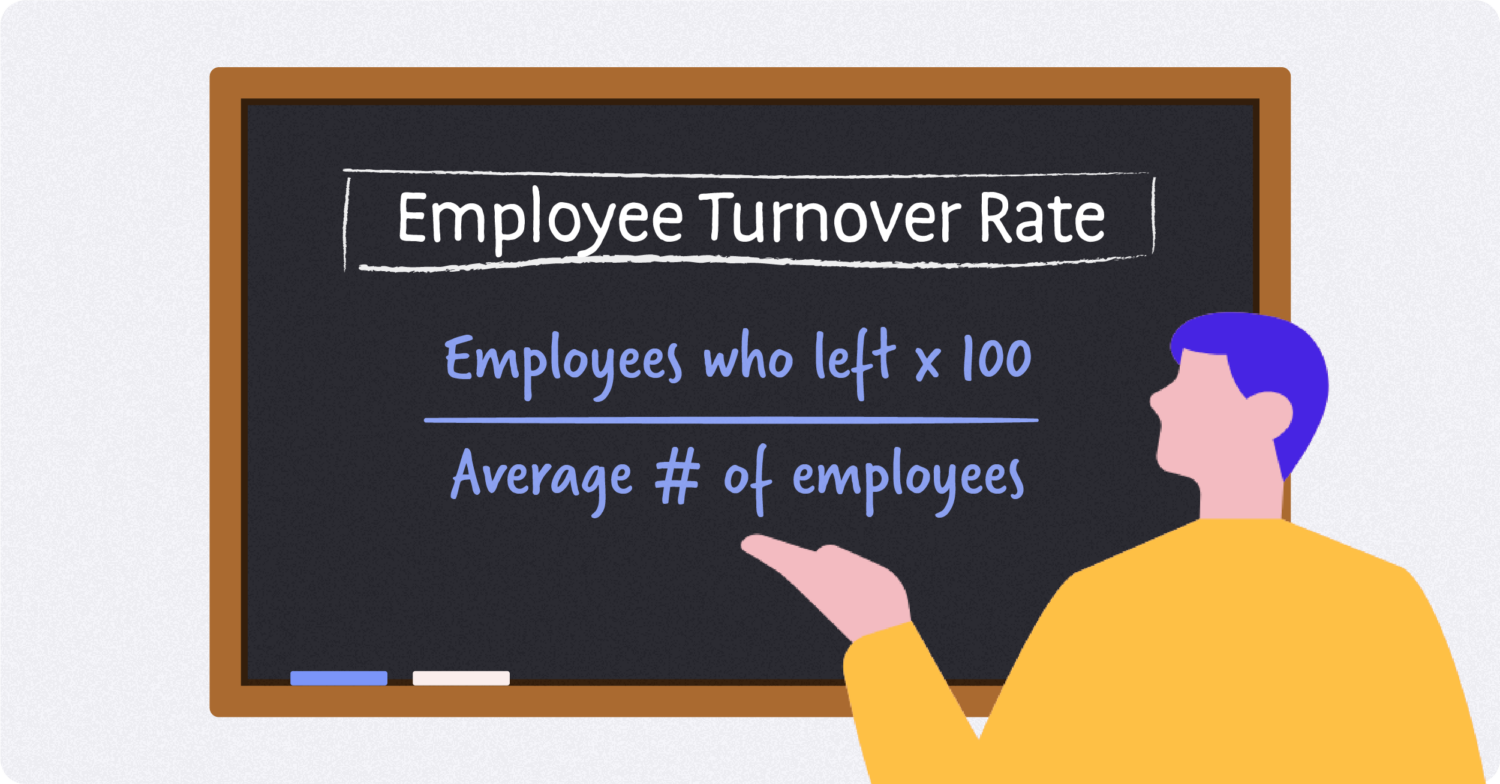 Employee Net Promoter Score (eNPS)
eNPS was developed to get to the root of how employees feel about their company. By asking, "On a scale of 0-10, how likely are you to recommend our organization to your family or friends?"
The results are then sorted into three different employee categories: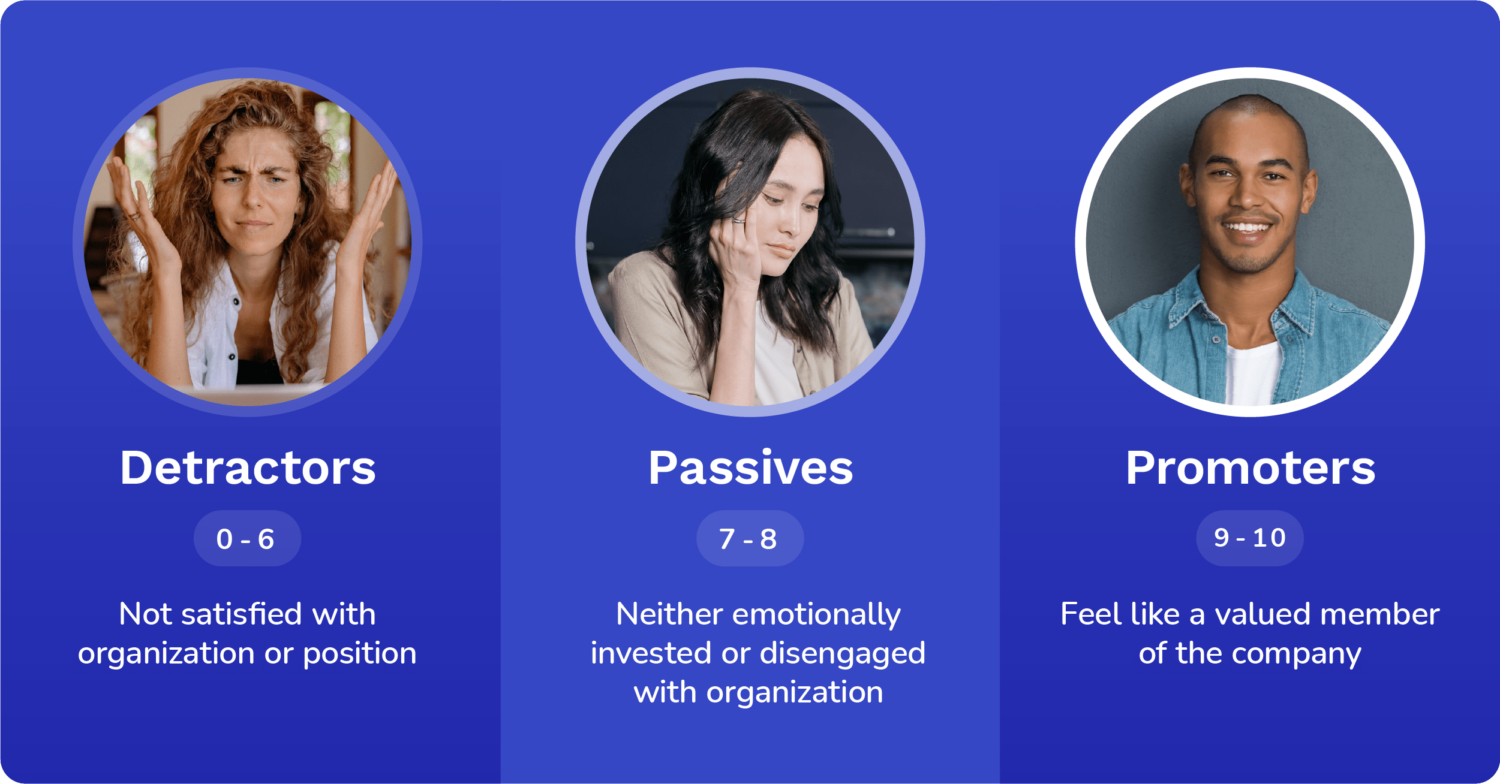 This is a quick, clear way to get a pulse on your employee's loyalty. Plus, gathering longitudinal data without a data scientist to stand it up is a big bonus.
Response Rate
Surveys are a great way to get the real talk from the horse's mouth, or however, that saying is supposed to go. The problem is, employees have survey burnout. We get it. Here's a survey for every department's tactics and a new form to fill out every other day. To avoid survey burnout, rid the form of ambiguity, stay consistent, and consider aligning surveys with other departments. By combining your resources and taking the reigns on the survey send pipeline, cutting down on survey requests makes employees more likely to respond.
Ensure IC surveys are always accessible to every employee. Kathy in Finance might have the time to squeeze it in on her lunch break, but Trent in Marketing wants to wrap up his day with it. Instead of letting it get buried in their inboxes, plaster it on every channel you've got.
Brevity is your best friend. Asking too many questions is great if you want to have a high drop-off rate.
Just like coal miners would send a canary in first, you should send surveys to your "canary group" to find out where they get stuck or what your estimated completion rate is.
Whether you're using cross-channel notifications or Krazy gluing banners on your intranet and social, make the excuse of "I couldn't find it" impossible.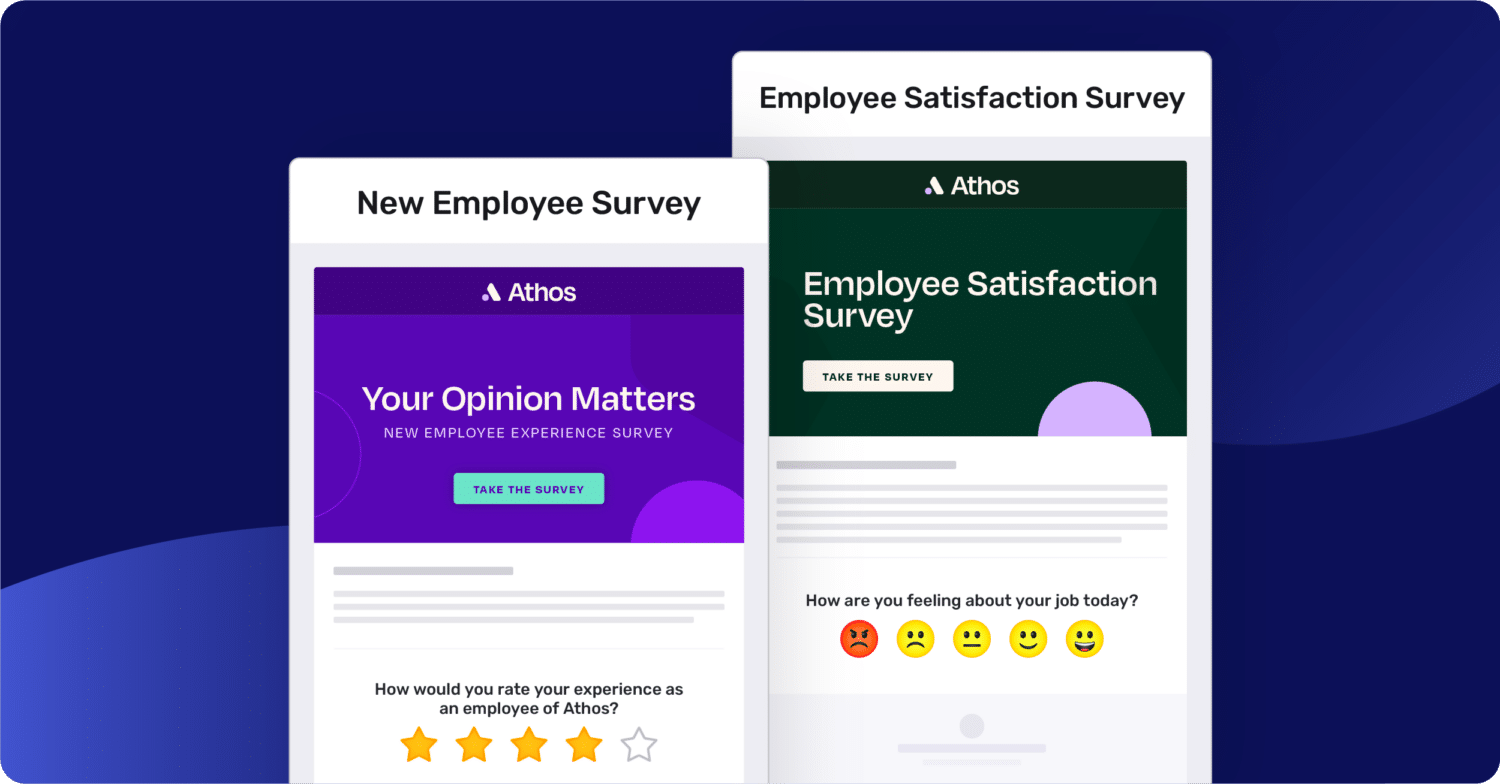 Measuring Employee Engagement
Though I've touched on a few non-click metrics that can beef up your internal comms insights, ultimately, none of them are measuring employee engagement. Things like line manager relationships, equal opportunities, the fulfillment an employee feels from a position are the immeasurable measurements that make up employee engagement.
Return on Investment (ROI) is another hot conference topic where a formula has rarely been mentioned. Our engagement specialists at Cerkl put together this ROI calculator sheet to help IC departments map out the potential opportunity. This way, internal communicators can begin to connect a monetary value to report back on or get initiatives passed.
Employee engagement is an overused buzzword that embodies a lot but says very little. Suppose we can reframe our employee engagement metrics as reach or employee communications metrics. Then, we can start using KPIs that show departmental value. In that case, we can be closer to creating a better outsider understanding of employee communications priorities and functions.