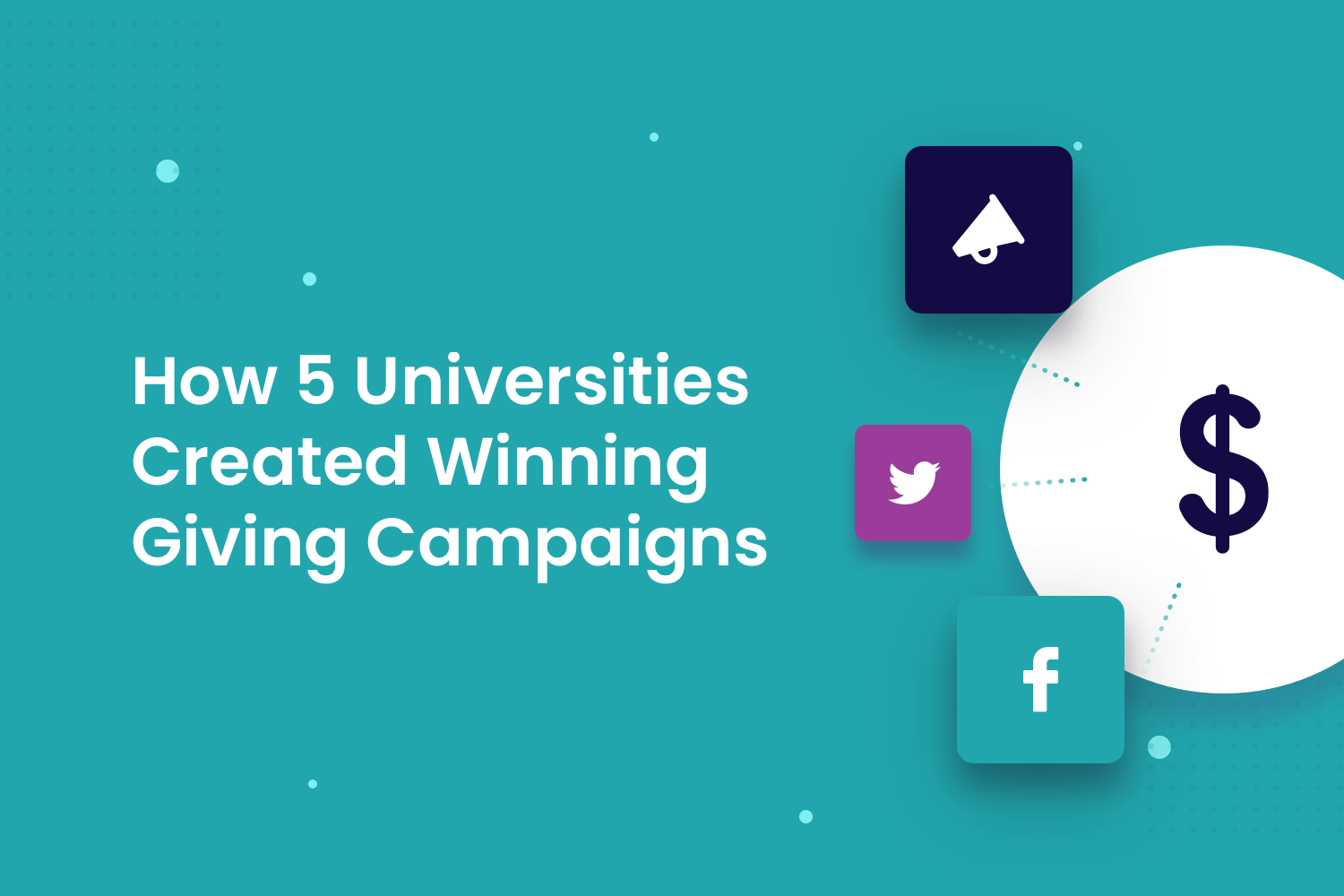 How 5 Universities Created Winning Giving Campaigns
Giving campaigns are as integral to university culture as rallies and sporting events.
In a world where schools of every caliber are using the power of crowdfunding and social media to bring in donors, giving campaigns are becoming a staple in university life. Nearly 60% of universities have increased their fundraising profits with social media campaigns. Needless to say, it's a lucrative medium for schools who need funding.
There are many ways you can go about launching a social media campaign. We have a list of five success stories to help inspire you.
Xavier University's "March Gladness" Campaign
It's difficult to craft an online campaign that's personal and inviting. Sometimes it's far too easy to come off as cold and bland, especially if you don't have any challenges or games planned for the fundraising process.
This is where Xavier University absolutely killed it with their "March Gladness" campaign. For the duration of this two-day event, alumni and current students took to social media to openly support their school and its causes, many of whom penned emotional and dedicated homages to XU. On top of the social media engagement, XU was extremely involved: They hosted an ice cream truck, a therapy dog event for finals week, stayed on top of a public leaderboard, and encouraged donors to donate to the causes that mattered to them personally. The result was over $226,000 being poured into dozens of causes.
Columbia University's "Giving Day"
Nearly $13 million was raised by Columbia University on "Giving Day," a simple day-long social media campaign that targeted alumni. Facebook was the pillar of the social media strategy for this campaign. The school used advertisements and sponsored posts to gain more social media influence over the course of the fundraiser, as well as a tagboard page to track their influence publicly.
Columbia University used challenges and games that would further increase funding, making the actual event something fun.
Purdue University's "Bigger and Better" Campaign
This campaign is considered one of the great social media fundraising success stories in the world. Through their "Bigger and Better" campaign, which only lasted a day, Purdue University raised over $18 million from nearly 13,000 donors.
Throughout the day, Purdue hosted dozens of online challenges that targeted engagement from academic and non-academic donors to essentially "vote" for their favorite campus. Cash prizes were also offered. Purdue ran a successful, entertaining campaign that challenged their donors to use to get involved instead of making it just a cash grab.
Hamilton College's "Leap for Hamilton" Campaign
"#LeapForHamilton" was a highly successful fundraising campaign for Hamilton College with over $900,000 raised in a day.
"Leap For Hamilton" was unique in that the school decided to coordinate and support the fundraiser via a third-party platform known as GiveCampus. This platform offered them everything from giving day planning to social media challenges to crowdfunding technology. Because of this, it was much easier to raise money in a short amount of time.
College of the Holy Cross' "Give Purple Challenge"
$2 million in two days was the ultimate result of the College of the Holy Cross' "Give Purple Challenge." As a very small institution, it can be difficult to bring in a lot of funds via social media campaigns. CHC challenged that notion with their own campaign, which focused more on donor participation than actual dollar amounts. This strategy of not pushing numbers resulted in 122 new donors, many of which were alumni from before the nineties.
How Offices of Advancement Can Launch Similar Campaigns
All of the campaigns we've mentioned are highly actionable and repeatable. When it comes to building your own giving campaign as a higher education official, you can go in many different directions. Here's a small formula you can follow to launch your campaign:
Planning. Choose the right platform for your campaign, set estimates of goal amounts, plan your launch and timing, and outline what you will be communicating stewardship-wise during and after the campaign.
Communication. Plan how you'll execute your campaign's message, build your team, do some networking for fundraising, invite influencers and ambassadors, and write up your public communications.
Operation. Figure out who is likely to match your gifts and how much they are willing to put down. Always make sure that data is collected throughout the entirety of the campaign.
What do you think about these successful university fundraising campaigns? Tell us what you think in the comments section below.
---
References
http://www.case.org/Documents/AboutCASE/Newsroom/CASE_Social_Media_Survey_Topline_Report_April_28_2015.pdf