NPQ is currently comparing Cerkl and their current platforms, MailChimp & Hubspot, with an A/B test.
NPQ installed Cerkl's subscriber plugin on their very popular home page less than one month ago. In just four weeks, they added 1,554 newsletter subscribers, doubling their previous rate of subscription.
If you are a Cerkl partner, be sure to take a moment to add the subscriber plugin to your site.
About the Author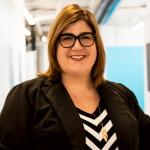 View posts by this author