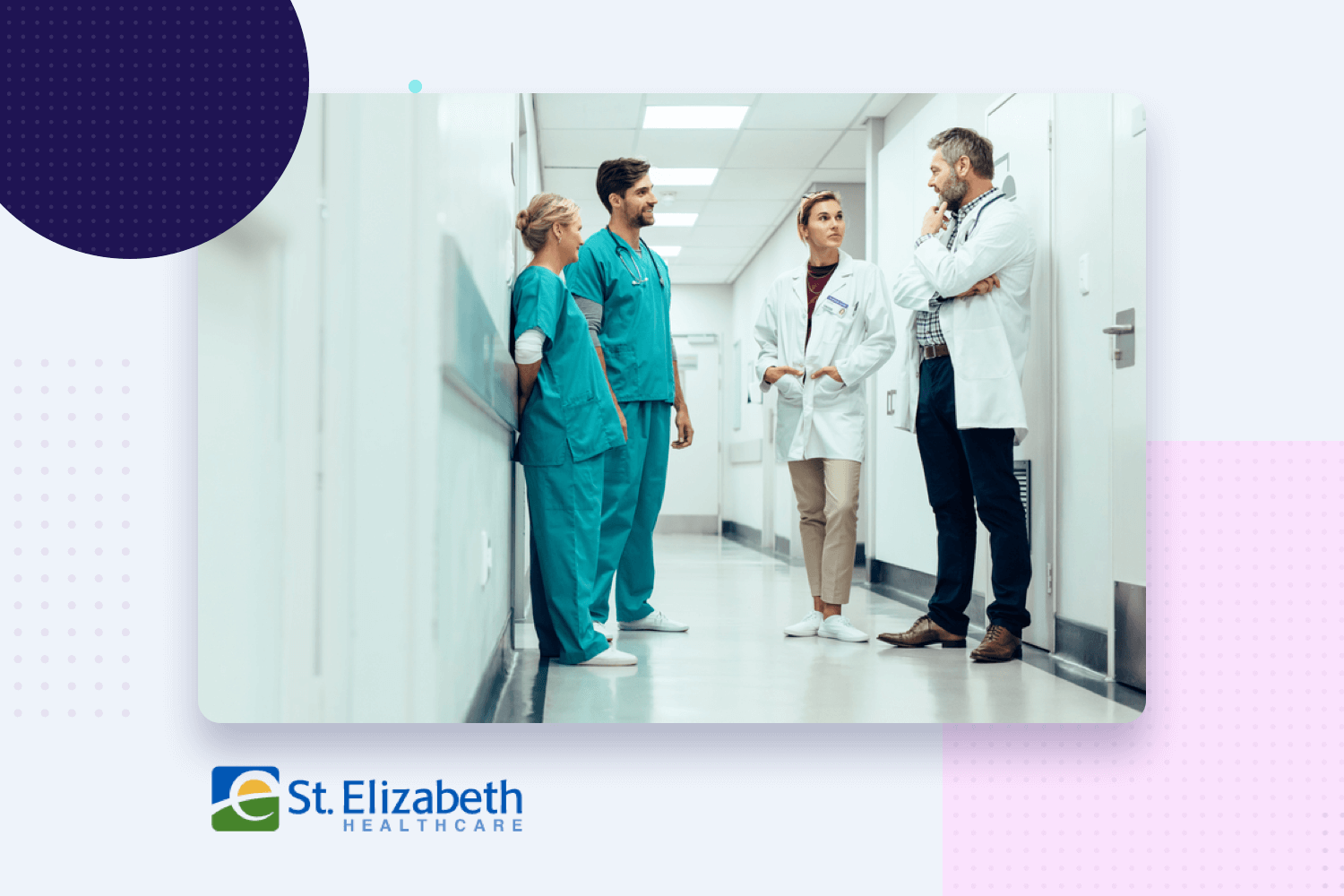 Health System Ditches the Employee Newsletter PDF for Big Associate Engagement Gains
Effectively engaging associates spread across six different hospital locations and more than 100 physician and specialty offices are tough. Now try engaging almost 10,000 associates, physicians, and volunteers working on various shifts with tasks ranging from cafeteria staff to neurosurgeon, and you'll understand the challenge that St. Elizabeth Healthcare was facing.
Since opening its first hospital over 155 years ago, St. Elizabeth Healthcare has launched many initiatives both internally and externally – including health, environmental, open enrollment, and community involvement. Developing a unified message for these community initiatives was top of mind as Sarah Wice-Courtney, Director of Communications and Public Relations, assessed their associate engagement and coordination.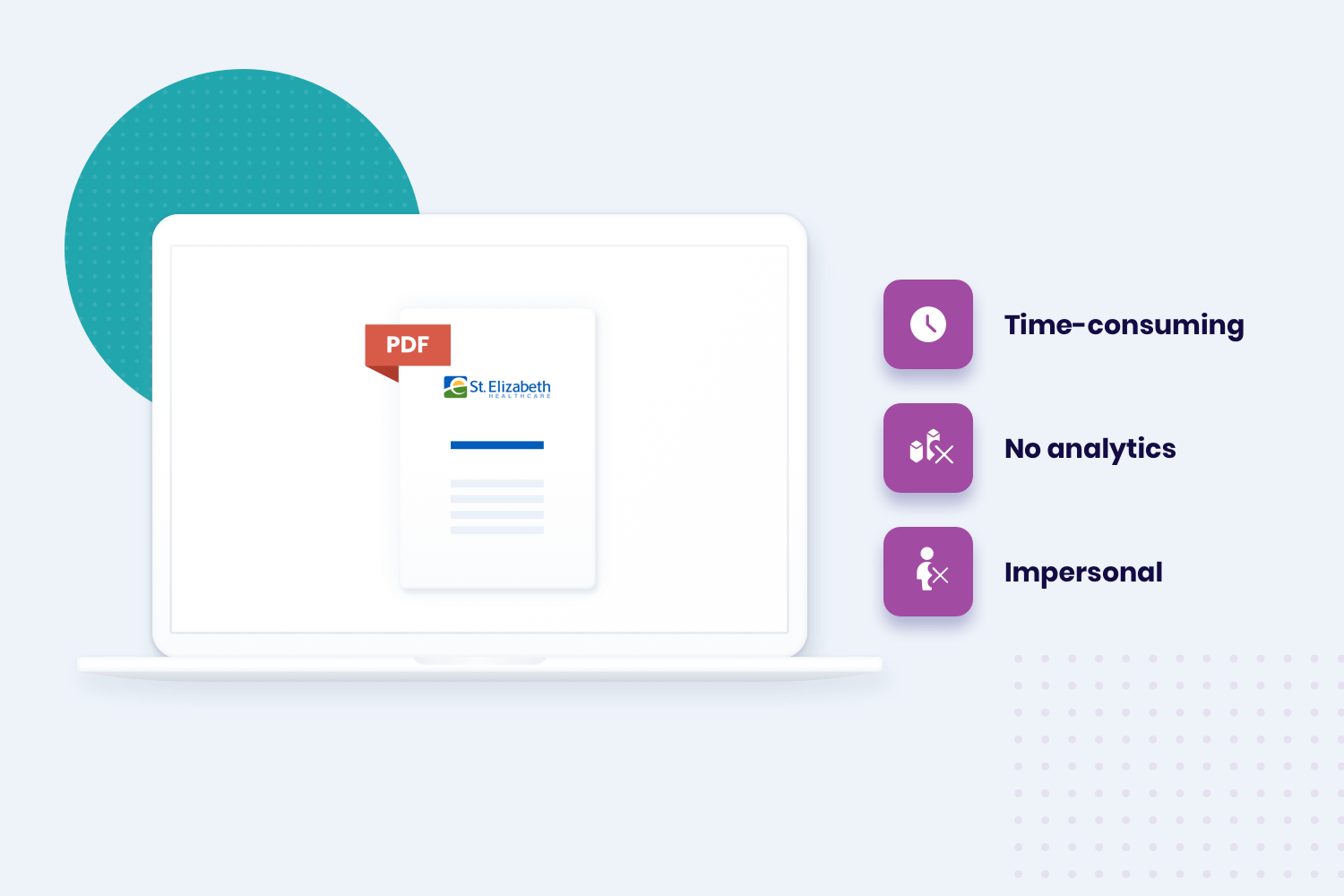 Sarah and her team knew they needed to take this challenge head-on, so she decided her team would utilize the power of A.I. to personalize St. Elizabeth's associates' content. Discover how personalized employee engagement leads to awesome retention rates and an innovative workplace.
Bringing Innovation to Associate Communications
Sarah wanted to create content for St. Elizabeth that was not only easier for her team to produce, but that would resonate more with each individual associate. That's why Sarah and St. Elizabeth joined forces with Cerkl to deliver A.I.-powered email and intranet personalization.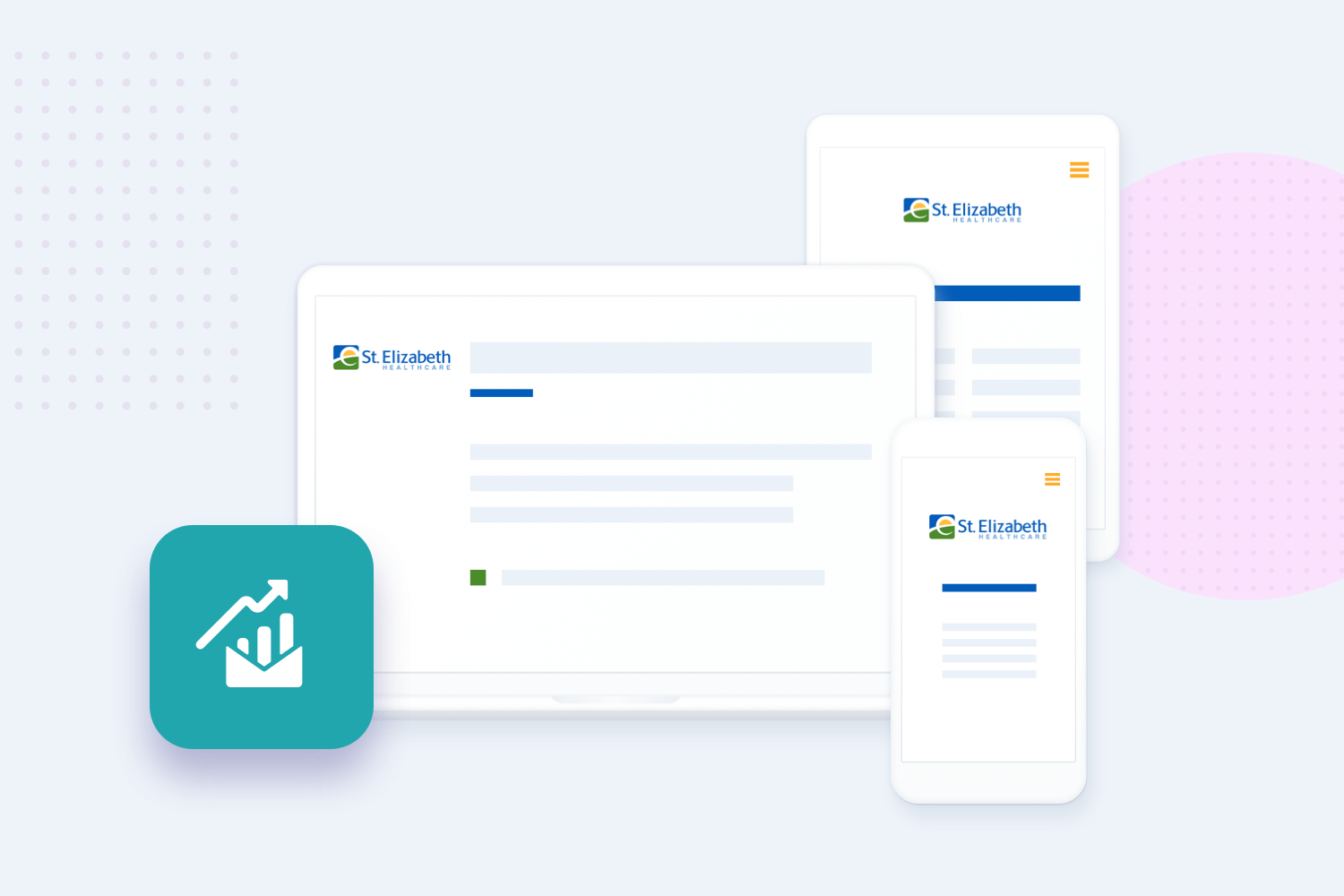 Sarah and her team are now able to maximize content creation by both generating content within Cerkl and pulling their existing content from their website using RSS feeds. Both sources then combine to populate the personalized automated emails that are distributed to all associates.
Through RSS feeds, St. Elizabeth is able to deliver a wide variety of content that reflects the diverse interests of its associates. According to Sarah, shifting from the tight confines of the PDF employee newsletter has made the St. Elizabeth IC team "feel more like an online newsgroup."
Content is automatically distributed to staff based on their interests, position, shift, and location. For example, instead of receiving an email about parking lot repairs at the Ft. Thomas location, an associate from the Florence location who is interested in wellness initiatives and patient experience will receive personalized content reflecting those interests.
Cerkl compiles the content Sarah and her team create into the St. Elizabeth Healthcare Connection Content Archive. This archive has become the de facto intranet and has helped keep users out of email. It also exposes staff to other content that may be of interest through Cerkl's web personalization and helps build out their interest profile so they can continually shape what content they receive.
The St. Elizabeth IC team has received many positive associate reviews that specifically mention their love for their personalized, A.I.-powered employee newsletters. Each associate's personalized interests send them stories that cut down on spending time weeding through emails that don't affect their position.
Additionally, cross-departmental collaboration has increased throughout the organization as jostling for position in the static PDF newsletter is no longer required. Now each team has its stories told and automatically distributed to those who are interested or need to receive the content.
"Tactical Stress is Gone."
Sarah says Cerkl has removed the tactical stress for the St. Elizabeth team. The roughly 40 hours per month spent building the static PDF newsletter are now reclaimed! Her team now takes on mission-critical tasks sooner and moves the needle in truly impacting associate engagement.
Sarah's team has been able to translate this additional time to create new, engaging content and streamline their new hire onboarding process. Using Cerkl, all new associates receive a welcome email that signals the start of their onboarding and a personalized, engaging relationship with St. Elizabeth. This welcome email is then followed by engaging content that gets them up to speed earlier than the former process.
"Cerkl's introductory email is another way we welcome new associates to St. Elizabeth. We're able to engage these new hires, establish a conversation, and have them become acquainted with our voice and culture."

Chad Schwalbach
Communications Coordinator, Associate Engagement, St. Elizabeth
With more than 100 physical locations, communicating and engaging with each practitioner, staff member, or physician could be difficult. With Cerkl, St Elizabeth no longer sends one message meant for the masses and utilizes its Insights to grow its content strategy and generate actionable statistics for the IC department.
Actionable Associate Communications Metrics
After two years as a Cerkl partner, St. Elizabeth has saved $717,066 in employee productivity cost savings.
Using the Insights feature, Sarah and her team have accessed a wealth of information, from overall metrics down to the metrics of each individual associate.
For example, let's take a look at a Nurse Practitioner at St. Elizabeth, Emily. Insights show us important information such as her personalized delivery settings and information, her engagement statistics, and her top five interests. These behaviors and interests can fluctuate over time, but Cerkl tracks associate's engagement levels and automatically updates their content based on their current preferences.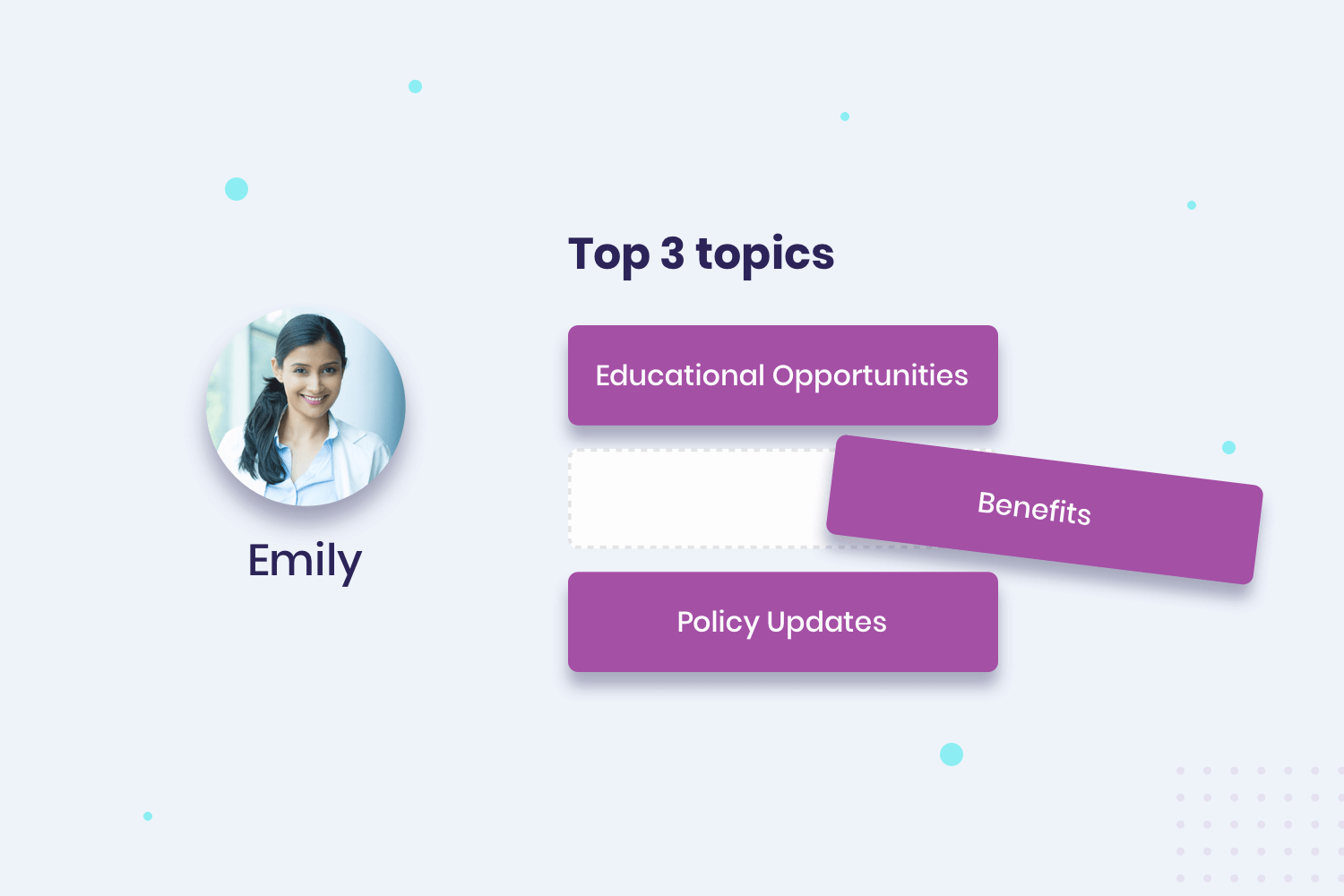 St. Elizabeth's Internal Communications team can utilize engagement statistics from the Categories dashboard to identify their most engaging content and provide communicators with Content Opportunities to assist with developing content ideas that feed their content strategy.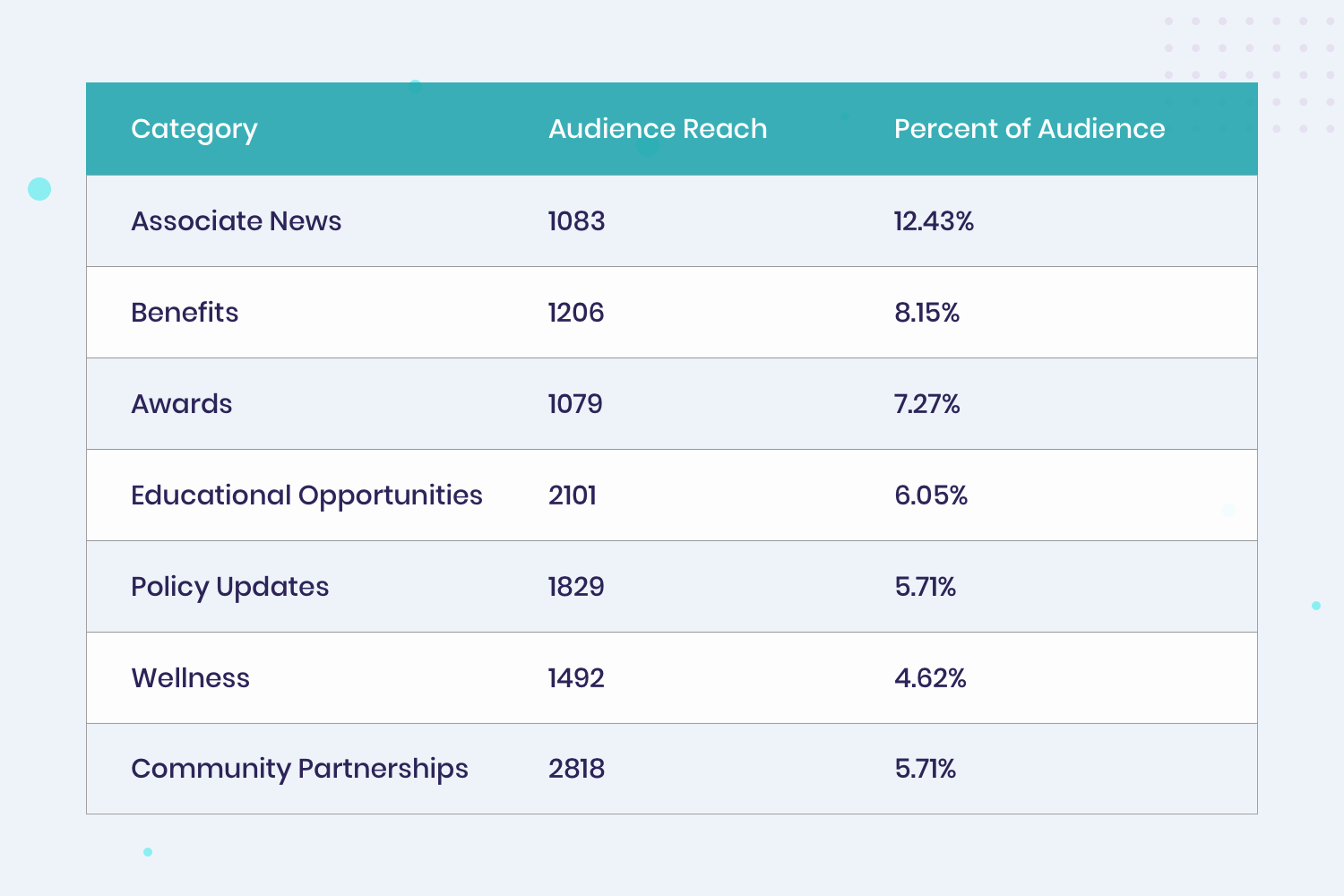 Cerkl helps take the guessing out of content creation and provides Sarah's team with actionable data to prove their department's true value.
Innovative Associate Communications
Greater engagement and the simplified flow of information is helping with associate retention, says St. Elizabeth's Communications Coordinator, Chad Schwalbach. "Since our use of Cerkl, our open enrollment engagement continued to increase."
Sarah could tell that Cerkl was working just from the amount of time that she and her team had back in their day where they could focus on additional ways to increase associate engagement instead of laboring over a twice-weekly newsletter. Having sent over 35,000 communications so far with Cerkl, Sarah says it "allows us to make our employee newsletter a very reliable resource to our associates which contains relevant information that they want to hear and learn about."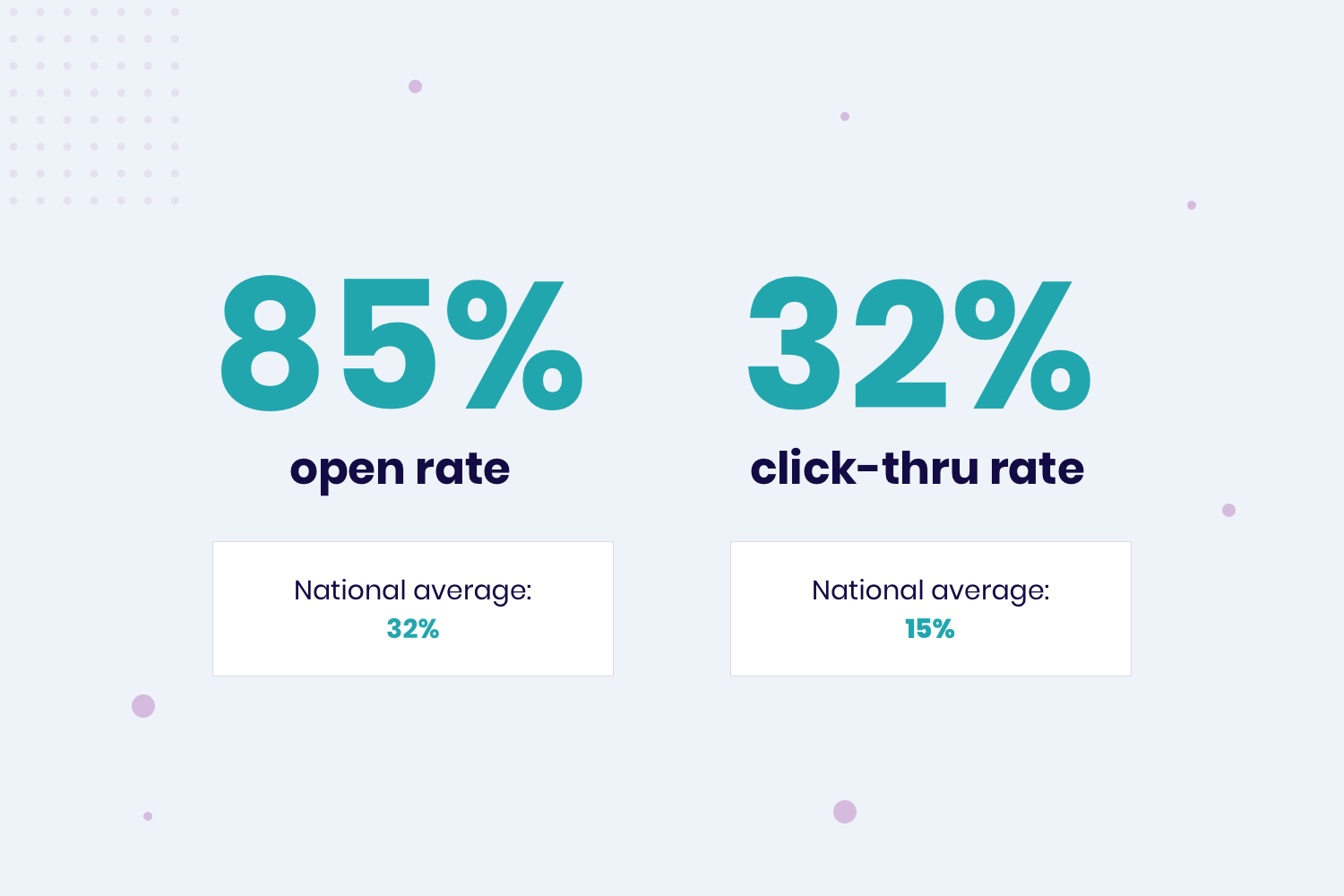 Their stats definitely support that – with an open rate of 85%, they are eclipsing the national average for internal employee newsletters of 60%. Also, their click-thru rate of 32% more than doubles the national average of 15%.
Investing in your healthcare employee experience not only creates a corporate culture that attracts quality healthcare associates, but it can increase hospital ratings' and profits climb.
If you'd like to learn more about how Cerkl can help increase your engagement and increase employee retention, talk to a Cerkl advisor today.