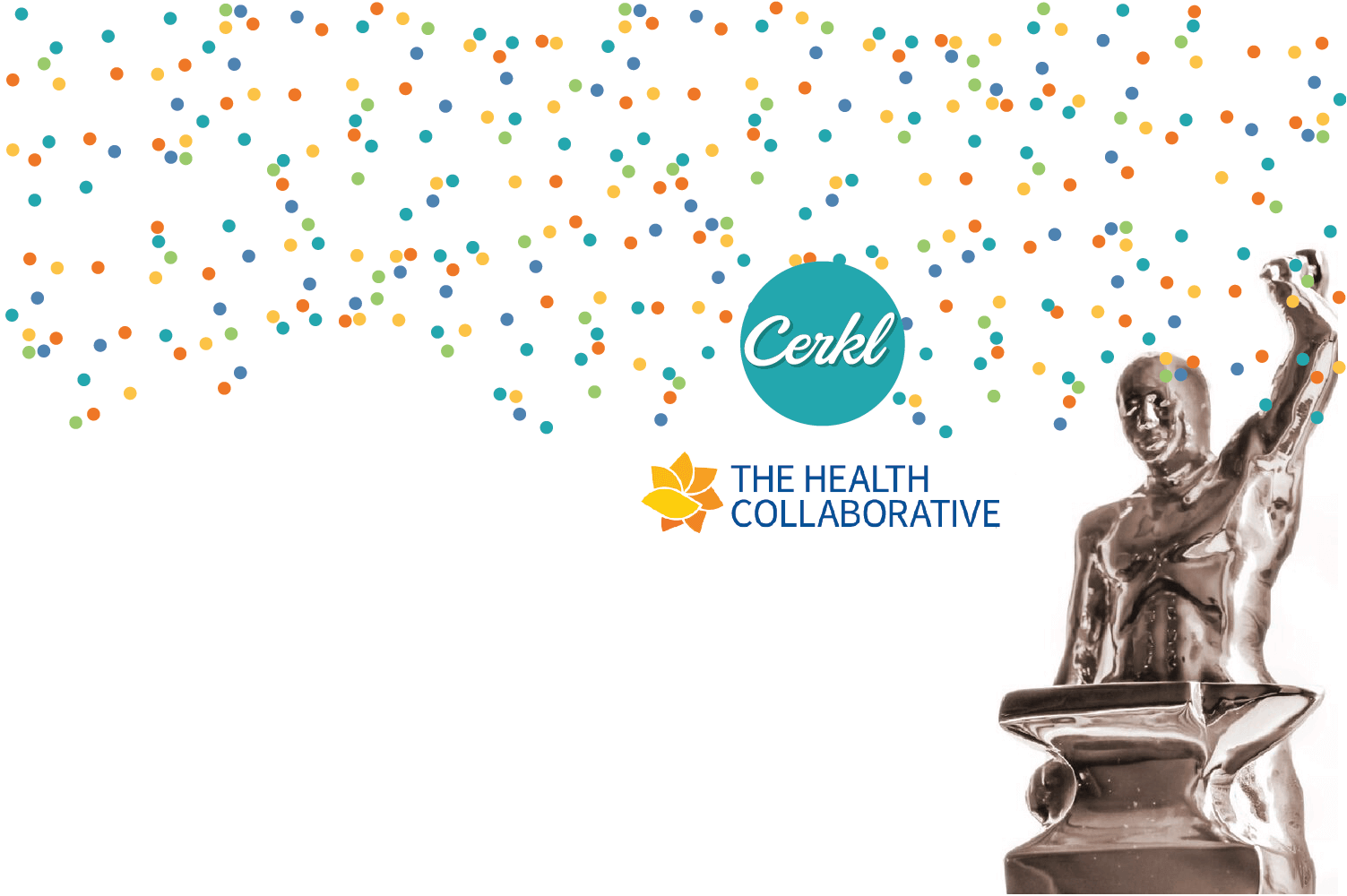 Health Collaborative Wins Top Prize for Email Employee Newsletter
The Public Relations Society of America (PRSA) has honored a local nonprofit for their commitment to engaging their audience. The Health Collaborative is the 2018 winner of PRSA's Bronze Anvil Award for Best Newsletter.
The Health Collaborative accelerates innovation with a mission to solve healthcare's toughest challenges through data-driven improvement. Their efforts result in healthier people, better care, and lower costs throughout the Greater Cincinnati area. The Health Collaborative works with and represents over 250 partners in the region.
One Message Does Not Fit All
Having such a diverse audience on one email newsletter meant that no one was receiving a communication experience that truly spoke to them and the audience was checking out as a result. To elevate communications they needed advanced analytics, so the Health Collaborative partnered with Cincinnati-based Cerkl in February 2017 to personalize their email newsletter.
"Prior to implementing Cerkl we struggled with really low employee newsletter open rates and even lower click-through rates. For a membership audience that's already engaged in activities, this was unacceptable," said Shannan Schmitt, Development & Communications for The Health Collaborative. "The Health Collaborative prides itself on healthcare innovation, our communications are no exception. Allowing our members to customize the news they receive from us through Cerkl, has meant our communications team gets to spend more time on developing quality content while our audience receives the information they want, when, and how they want it."
Innovative Way to Communicate
Cerkl's innovative artificial intelligence automatically tags all content and delivers it to each audience member based on his or her interests. So, now instead of creating one employee newsletter for everyone, each audience member receives their own, personalized communication experience.
"After seeing The Health Collaborative's engagement success, I knew we had to share their story with PRSA's Bronze Anvil committee," said Sara Jackson, VP of Engagement Solutions at Cerkl. "This award is well deserved. It thrills me to see our clients using our platform to educate, excite, and empower their audience."
The Health Collaborative is Celebrated
For more than 45 years, the Bronze Anvil Awards have recognized the best of the best in public relations tactics executed each year. This year's competition drew a total of 525 entries. Of those, only 35 organizations, including The Health Collaborative, Toyota, Pantene, Hilton, and Microsoft, were selected as winners.
Cerkl shared The Health Collaborative's story and results with the PRSA Bronze Anvil Judges in an entry titled, "Saving Time and Kicking Butt: Health Collaborative's Newsletter Strategy." On May 7, PRSA announced that The Health Collaborative took home top prize, outshining strong contenders like the American College of Surgeons, the American Heart Association, and Booz Allen Hamilton.