A.I.-Powered Personalization for Your


Email Newsletter

Website

Intranet
Cerkl radically increases engagement using artificial intelligence (A.I.) to personalize every digital interaction with your audience.
Find Your Solution
Learn More
Less Work.
Increased Engagement.
Amazing Insights.
Happier Audience.
Cerkl takes the hassle out of content distribution. Our A.I. engine automatically creates personalized newsletter, website and mobile experiences for each person using your news, events, and videos.
9x
Cerkl's average click thru rate is 22%, nine times the national average.
2x
Our average newsletter open rate 55%, more than double the national average.
40
Average Hours Saved Each Month
Increase Content ROI by 500%
You work hard to create great content. Don't let it die. Let Cerkl's A.I. give your news, events, and videos a longer, smarter life by getting it to right person at the right time.
Explore our Solutions
The biggest piece for us is time saving. It's set and forget it on our end.
Christina Tenhundfeld E.W. Scripps Co.
They're opening, they're clicking, they're reading what they need to read when we need them to read it. It's a win win for all of us, really.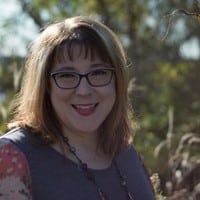 Connie Feick EyeMed
Knowing the current interests of our alumni is unbelievably valuable to us. Cerkl gives us the insights to help drive engagement.
Anita Brothers University of Dayton
Cerkl's ability to personalize and learn – tailor relevant content – is the future of communication.
Mike Halloran P&G Alumni Network
We can get a sense behind who's engaged, what they're interested in and how frequently they are accessing content. That's just given us more insight than we ever had before.
Melissa Reynolds Standard Textile
Cerkl saves us a lot of time by automatically pulling the content from our intranet and feeding it into a beautifully designed newsletters that go out automatically.
Tonya Hurst TriHealth
Cerkl doesn't just gather data based on the preferences specified, it's also learning about our alumni as they interact with our newsletters.
Kat Braz Purdue Alumni Association
Cerkl is so easy to use, I can publish newsletter articles from anywhere.
Shannan Boyer Scooter Media