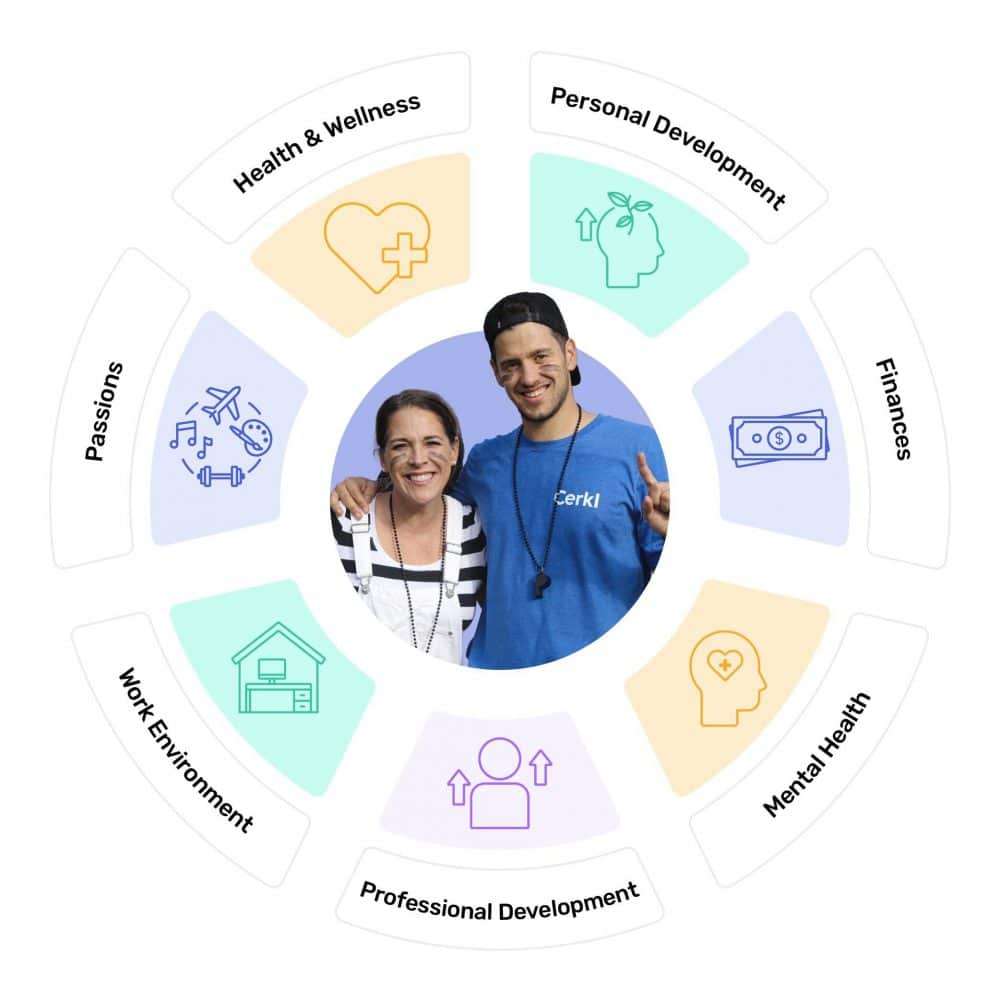 Cerkl supports employees' whole selves as our business begins and ends with you.
Remote-friendly
You don't have to be in the office to make an impact; we've got Cerklers across the US. Our Culture team works hard to make sure remote employees feel connected.
No failure, only learning
When something goes wrong, there's no finger-pointing here. Cerkl teams work collaboratively to solve problems and improve together.
See Cerkl's culture in action
Perks & benefits
Cerkl offers competitive benefits because we believe that if you take care of yourself first, the work will follow.
Don't take our word for it...
Leadership not only leads by example but does as they say they will do. The best idea wins regardless of the title of the person making the suggestion.
``(I) maintain complete control over my time and location... nothing's stopping me from being the best possible employee``
Management strikes the perfect balance between being hands-on and trusting people to succeed. There is also a great amount of flexibility and consideration given to each person's optimal work environment.
"As a recent grad, Cerkl has invested in my growth within the company and as a professional in my field. Everyone here is open, helpful, and eager to learn."