Personalization that drives performance
Cerkl Broadcast helps you deliver relevant, personalized content and increase engagement and productivity.
Create a more meaningful connection with your employees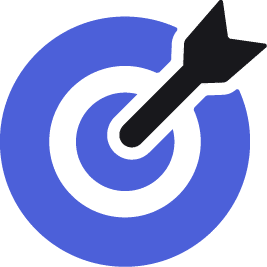 Break through information overload
Deliver more relevant communications to your employees with pinpoint precision

Use analytics to optimize your comms to increase employee engagement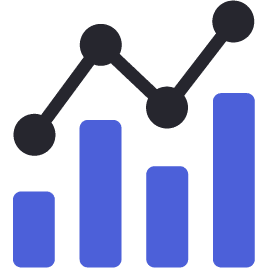 Create more effective internal comms
Gather feedback in real time to boost employee satisfaction

Optimize content and drive internal comms KPIs like clickthrough, deliverability, and reach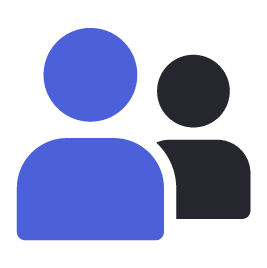 Increase productivity and retention
Reach employees on the channels they use most to drive greater engagement

See when an employee is at risk of leaving and intervene
The right person. The right message. The right time. Powered by MyNews.
The MyNews engine is the central hub of Cerkl Broadcast, offering a hyper-relevant, personalized experience for each employee.
More features designed to help you achieve your company goals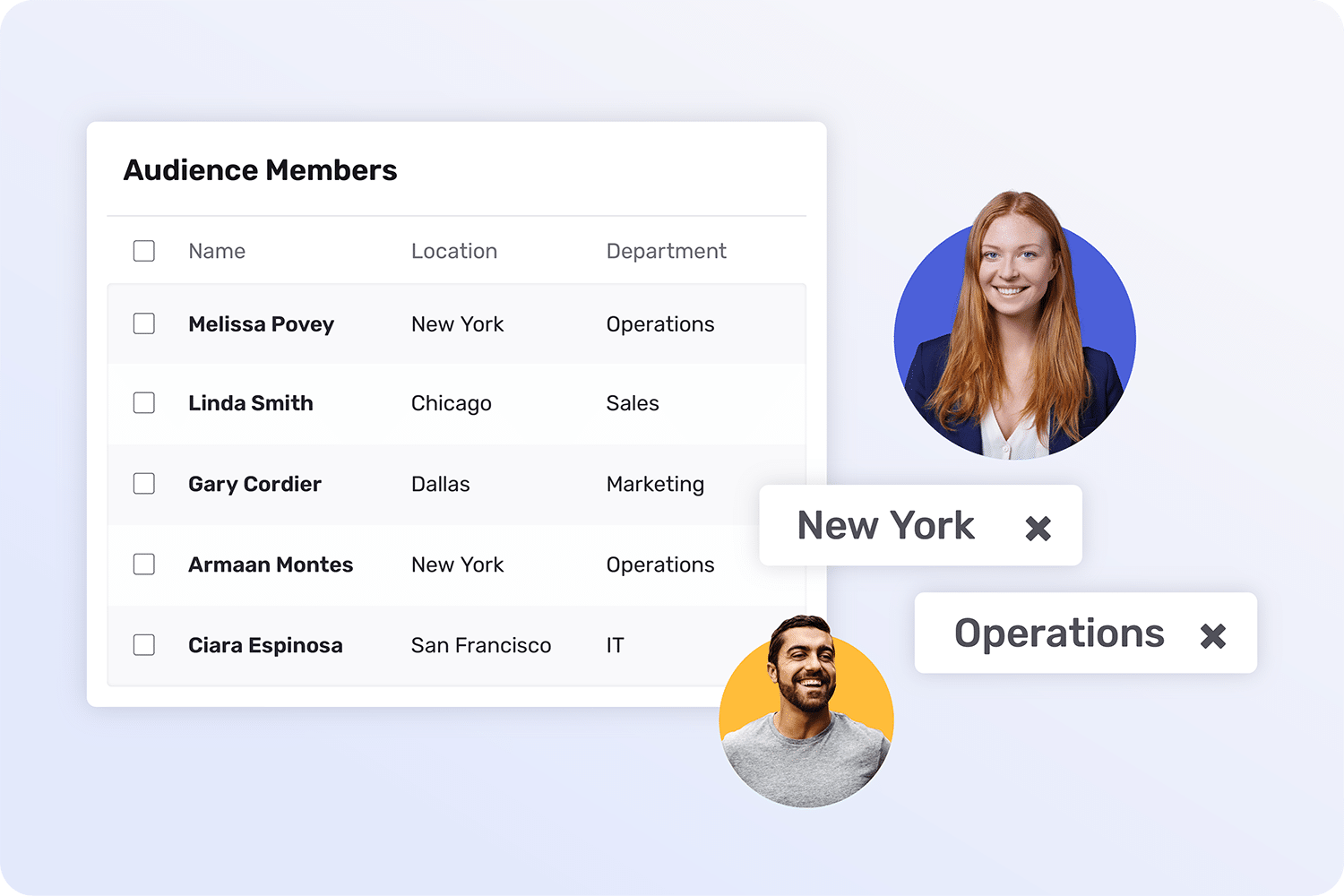 Create custom segments to deliver relevant comms to all departments and teams. At scale.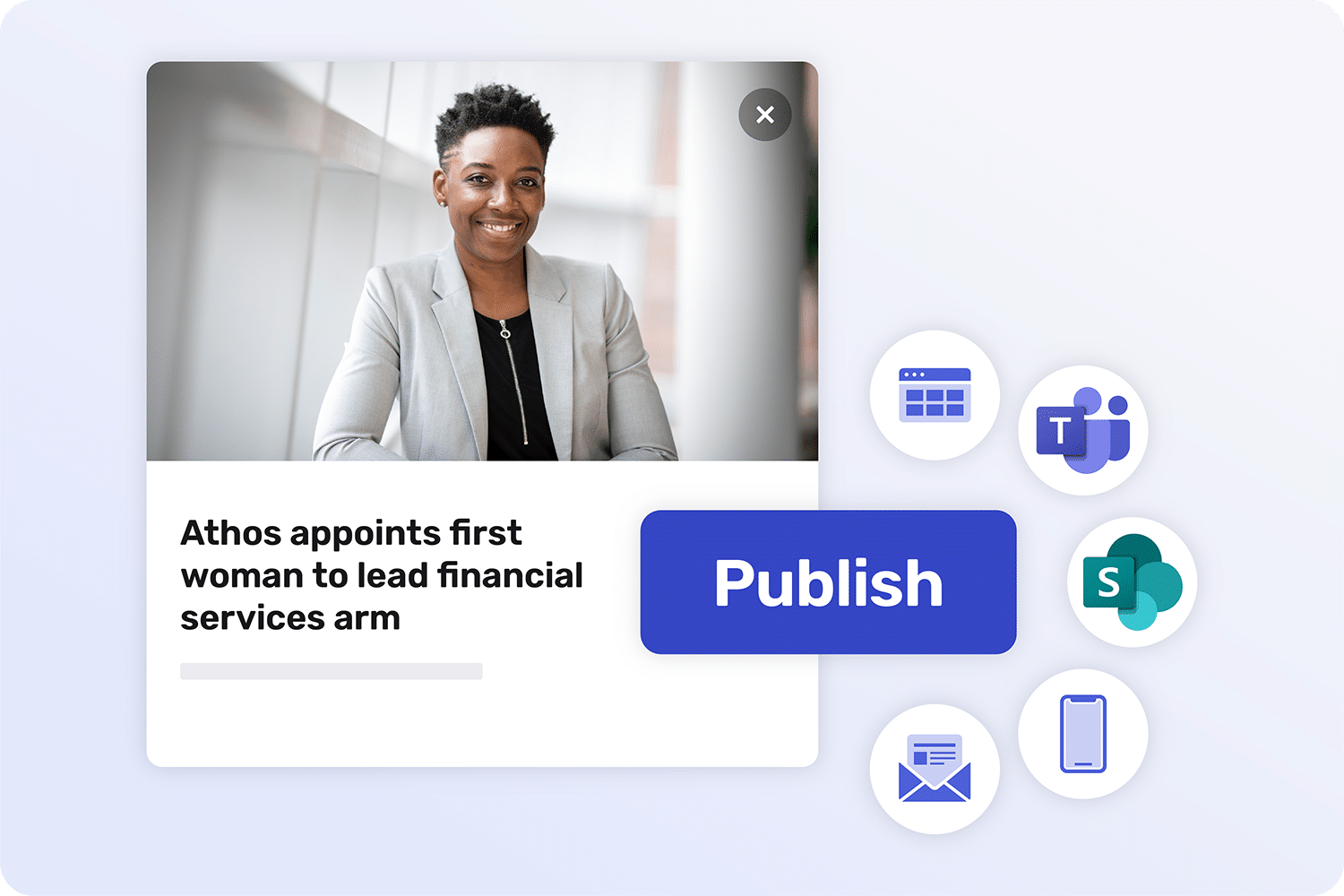 Distribute, sequence, schedule, and automate—all in one place.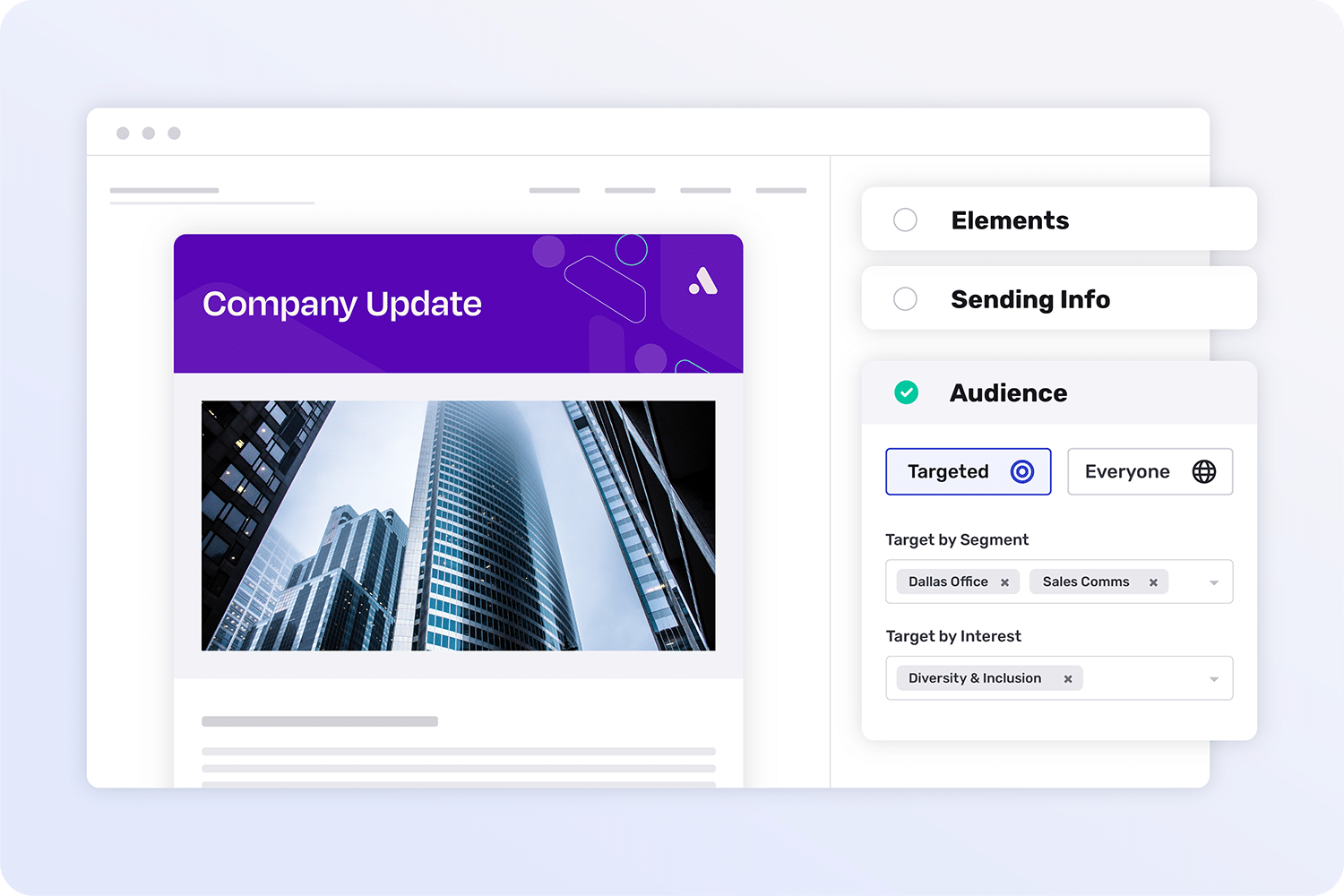 The backbone of internal comms, managed seamlessly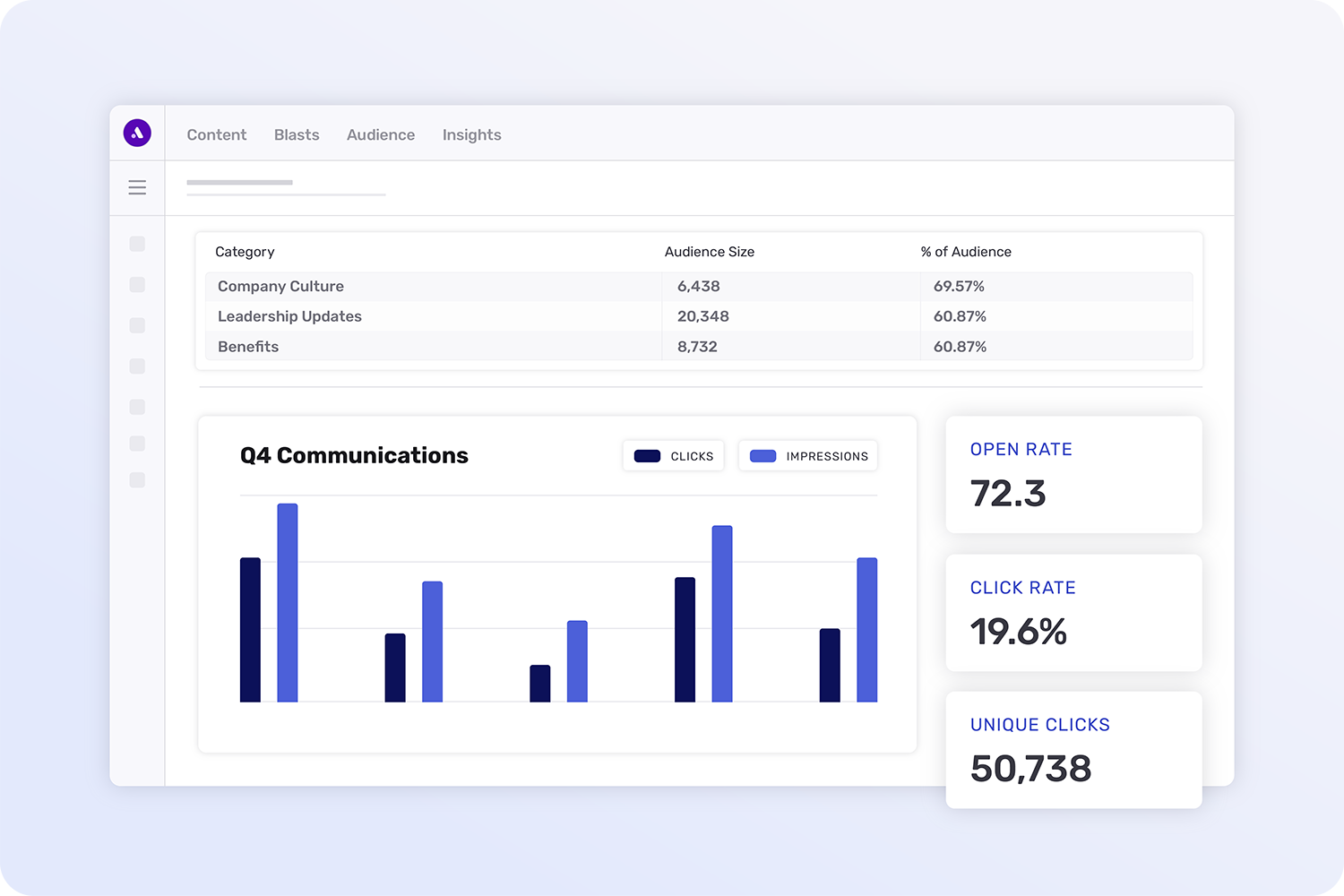 Optimize your communications and take your team to the next level.

Departments that play a critical role in employee retention include:

Is your content increasingly engaging and to whom?
Who is engaged, due to what content, are your segments evolving to perform better? Your platform should tell you.

Do you track engagement to work strategically?
Engagement levels indicate who's may leave within 90 days. Who would you preempt from leaving if you knew?

Which areas of your company are sub-par?
With engagement correlating with productivity and bottom line performance – who's at risk? See it all, in real time.

Which frontline and site managers are effective?
With complete reach into your entire workforce, you can see what cohorts are engaged, compliant and productive.

Can you afford not knowing who's losing interest?
With engagement rates being a predictive indicator of employee departures, can you afford being blindsided by a sudden change?
Solutions tailored to the demands of your industry
Healthcare communication was hard. We've changed that.
Broadcast is a full suite built to solve the biggest issues faced by healthcare internal communicators.
Advanced tech designed for people in tech
Low employee engagement is expensive. Reach your workforce with internal communications that are worth their time—using Cerkl Broadcast.
Reach every facet of your business with just one platform
From R&D to the supply chain and beyond, keep your employees engaged with seamless internal communications.
To rally your people, it takes a powerful platform
Increase engagement across teams with Broadcast. Your customers are proven to notice the difference.
Efficient internal comms for institutions of any size
Don't let size or scale get in the way of effective communication. Reach your whole network with Broadcast.
Clearer communication enables seamless coordination
With so many moving parts, efficient communication is essential. Broadcast makes it happen.
Communicate your message. Cultivate your culture.
Increase engagement from the corporate office to brick & mortar with Broadcast. Your customers are proven to notice the difference.
Internal comms with the speed and precision you're looking for
Reach your entire workforce across one location—or many—with a platform made to scale with your business.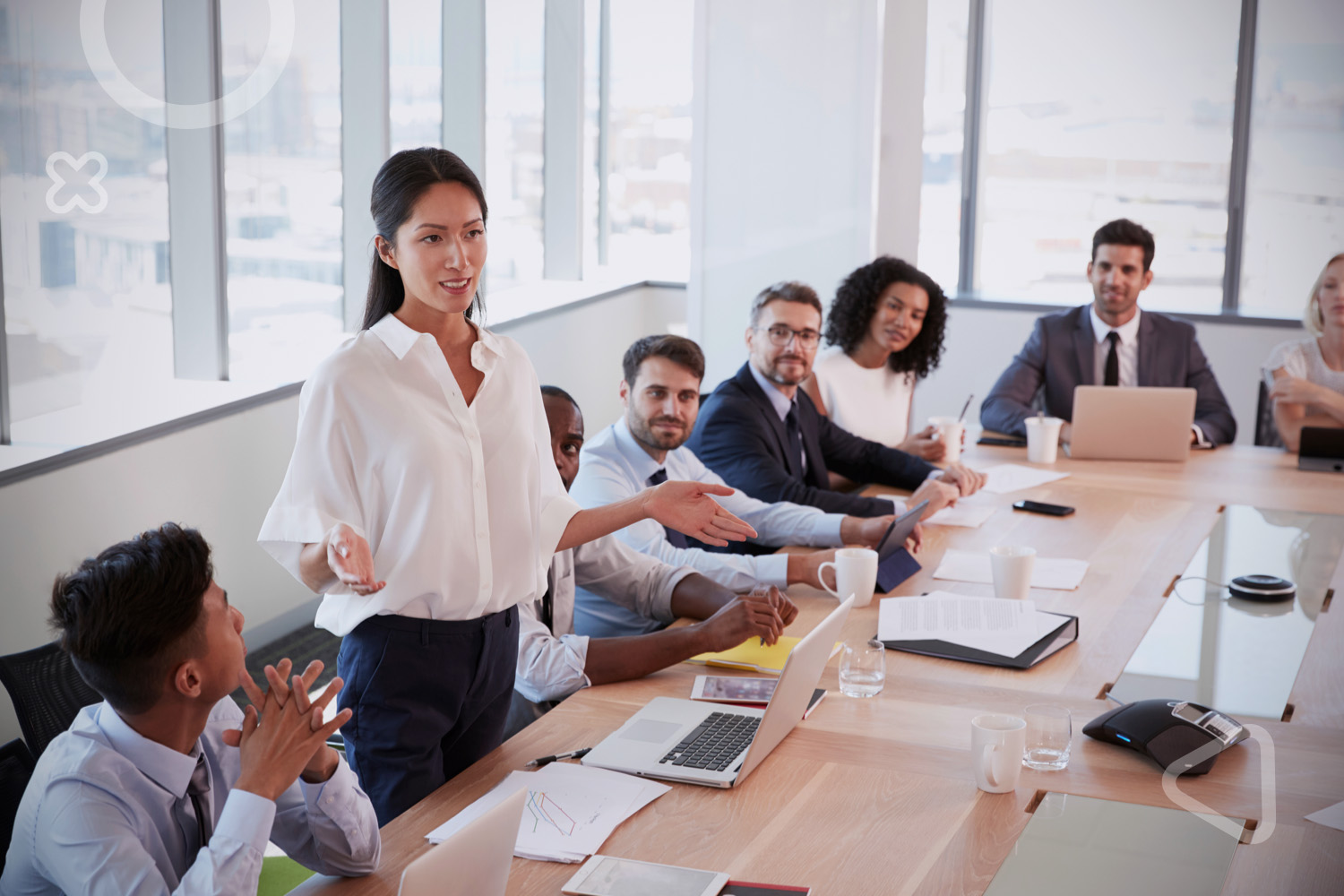 Research on Personal Communication Solutions
Discover the critical link between employee retention and signals of employee engagement as shown by research – a consensus in workforce management.

Implementation is easy.
No code. No maintenance.
Reliable Email Deliverability at Scale
Privacy and Data Compliance
People Data Operation and Visibility
Multiple Integration Paths
Enterprise level security & Privacy
Internal and External Communications
Ready to See Personal Communication Solutions in Action?