We've just added a new feature in Cerkl Insights that makes it easier than ever to share your Cerkl data story with stakeholders in your organization.
Starting today, you can choose to share a custom dashboard of your choosing with a simple button click.
If you want to try it out, log into your Cerkl admin account, navigate to Insights and click My Dashboards. Here you can create a special dashboard for dissemination, or instead choose to share one of your tried and tested favorites.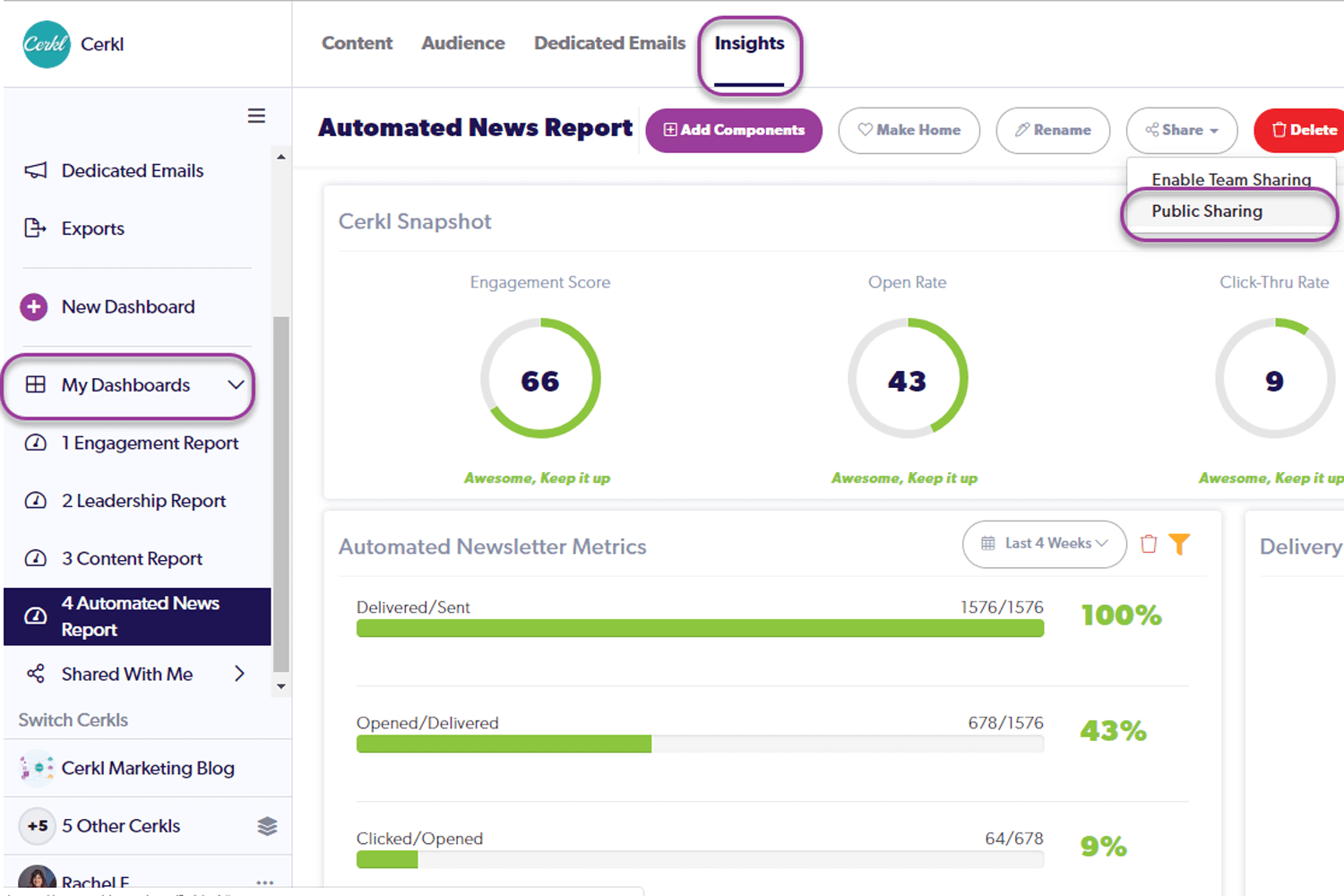 Once you have the dashboard you want to share, go up to the dashboard menu and look for "Share." There's a new sub-menu item called "Public Sharing." A click of this button will generate a custom link that you can share with anyone.
Once a dashboard is shared via link, all new changes you make to layout, components, or filters will be reflected on your recipient's link. Pretty cool, right?
If you are just getting started with Cerkl Insights, or you need some help getting inspired, don't fret. Our data nerds have cooked up a few Custom Dashboard recipes for you to try.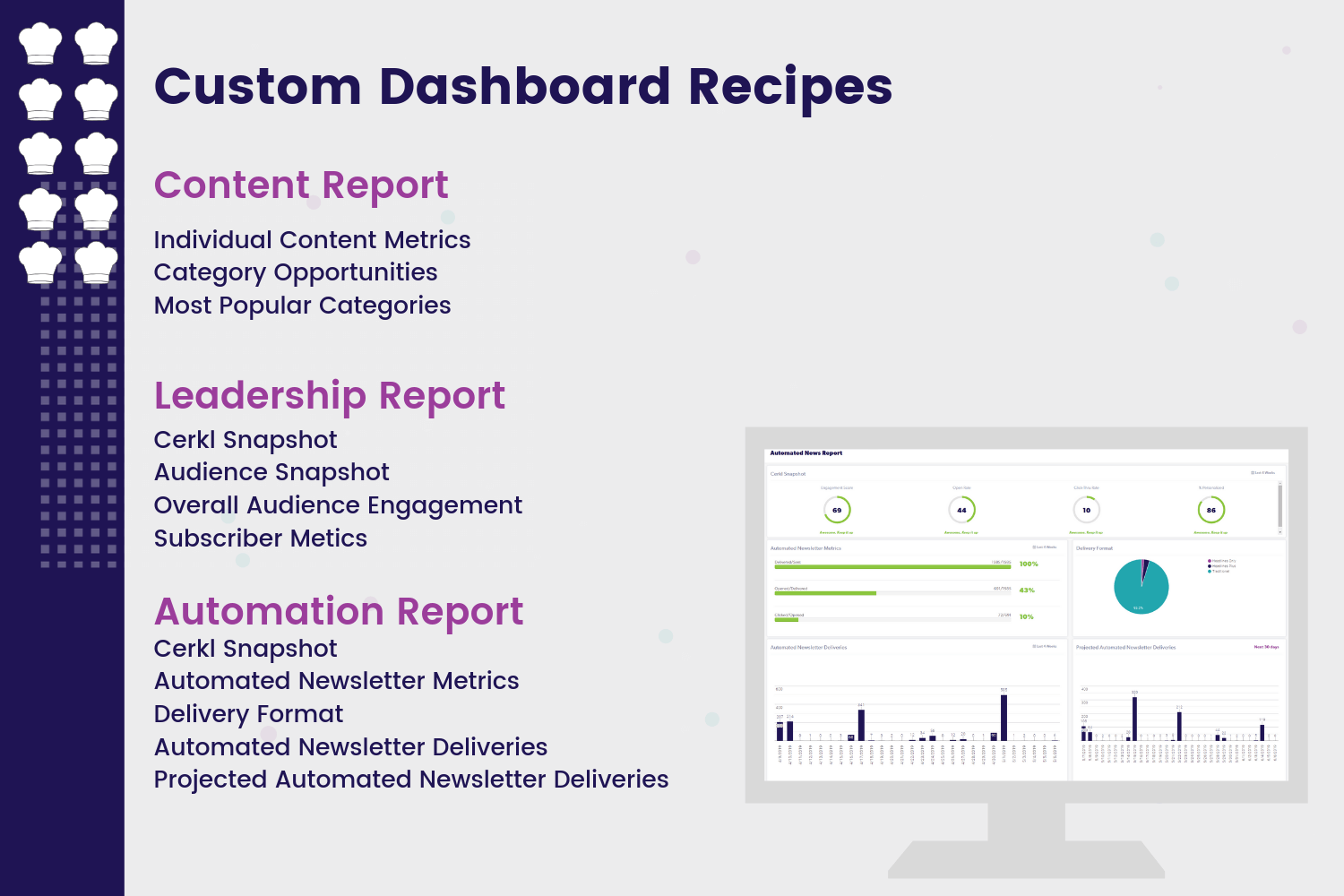 What's Next?
These new insights features were developed with your organizations success in mind. To see more about Cerkl Broadcast's shared dashboard links and how these new features will enhance your internal comms, schedule a demo today.