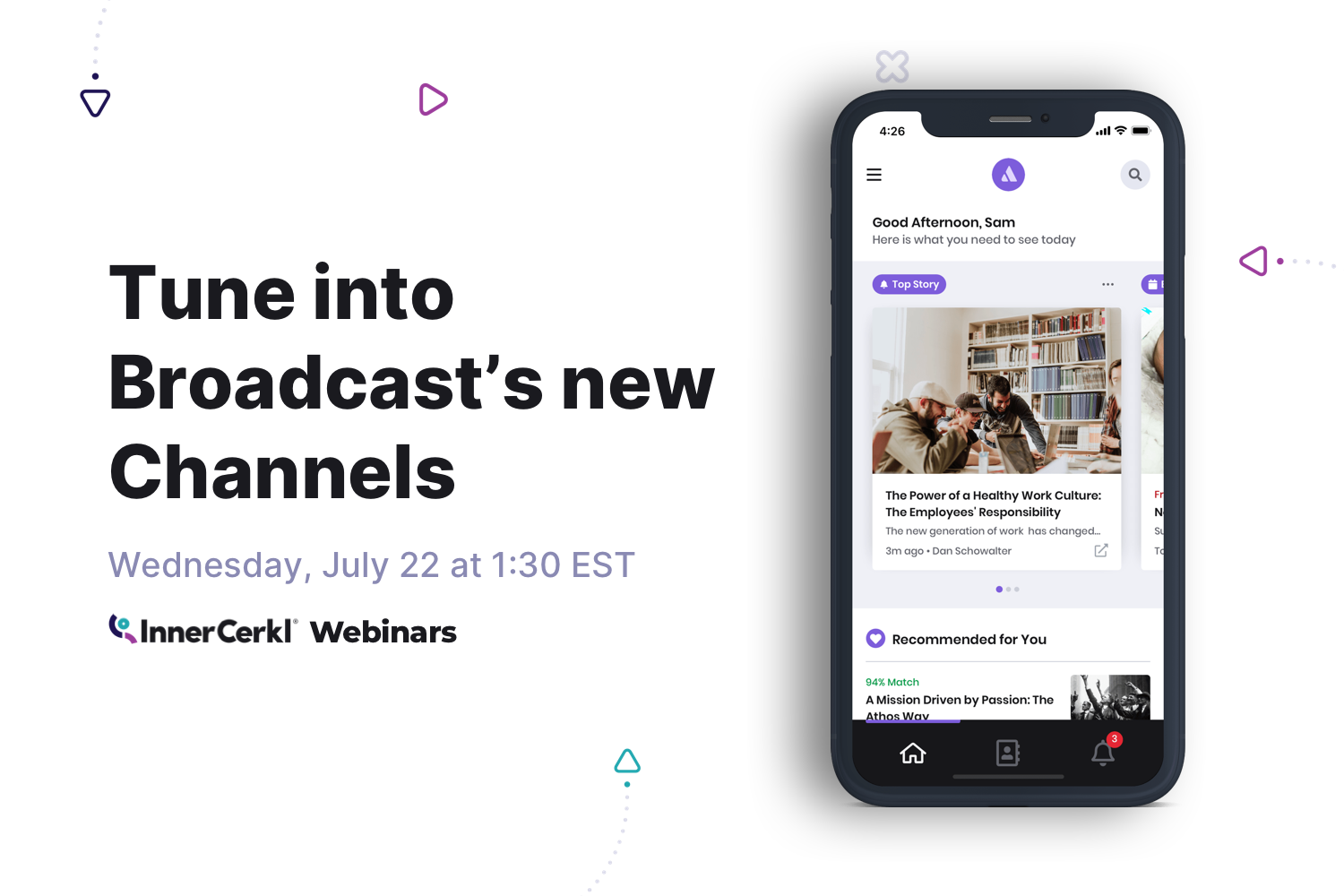 Tune into Broadcast's new Channels
Now more than ever, getting timely communications to your audience, wherever they are, is super important. But adding additional channels means more systems to learn and maintain. Well, it used to.
Driven by empathy for your communications challenges, we've proudly unveiled two new channel offerings – Broadcast Mobile and Intranet Personalization.
Missed the webinar? No biggie. Check it out below.