Diversity, Equity, and Inclusion Communication Checklist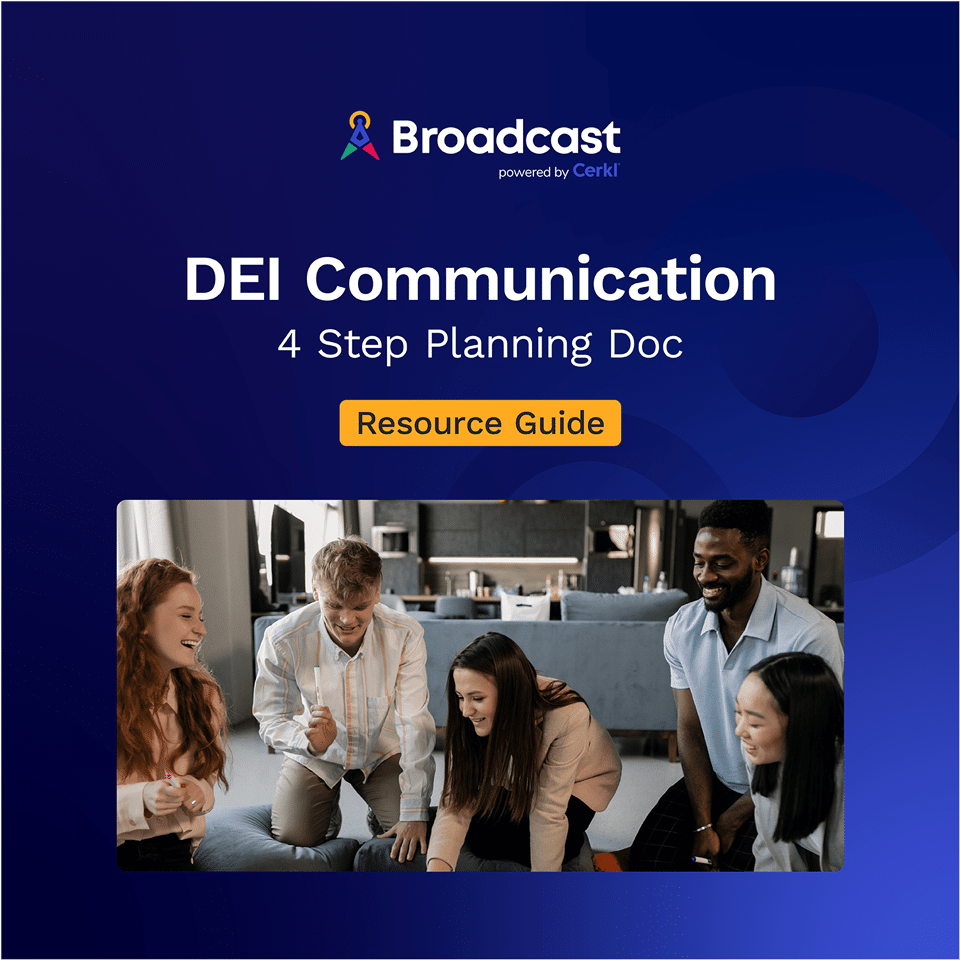 Diversity, Equity, and Inclusion (DEI) is a key element of any successful organization. Use this interactive DEI Checklist to create your DEI Communication Plan.
Evaluate where you are and your DEI goals
Create communications that connect with your diverse and unique audiences
Discover how to effectively use feedback to improve your plan







Learn more about the resource:
Key Topics of the DEI Checklist
How the best communicators centrally manage channels
Internal communications is a tough job.
Broadcast makes it easier, with an entire suite built for internal communicators.