Internal Communications Software
Tools Comparison Sheet
Cerkl Broadcast is here to simplify the buying process with our
internal communications software comparison sheet.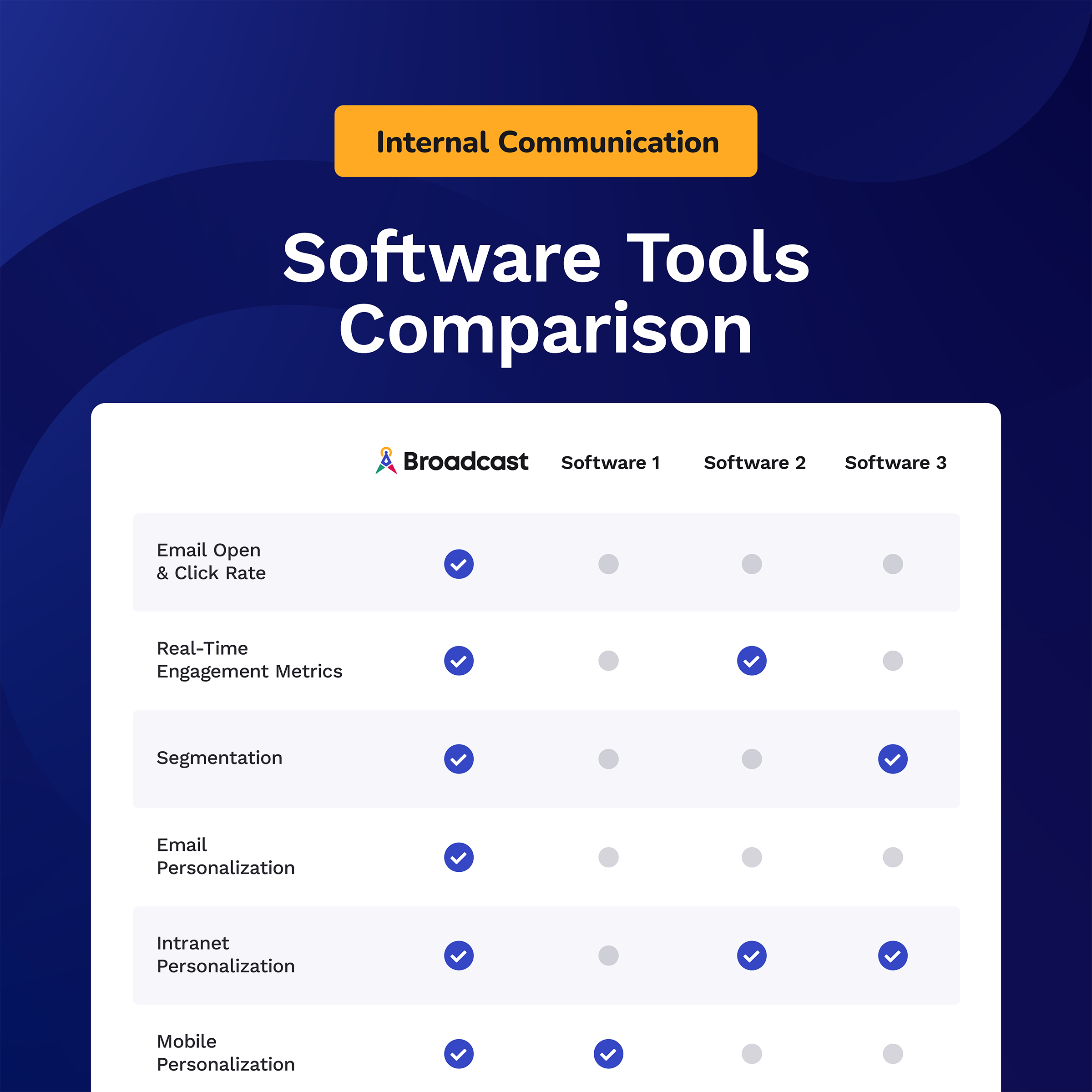 Unlock clarity with our software comparison sheet. See how Cerkl's product compares to products from:
Firstup

Politemail

Poppulo

And more!







The Internal Communications Comparison Sheet shows you:
Predictive Turnover Analysis
How the best communicators centrally manage channels
Internal communications is a tough job.
Broadcast makes it easier, with an entire suite built for internal communicators.