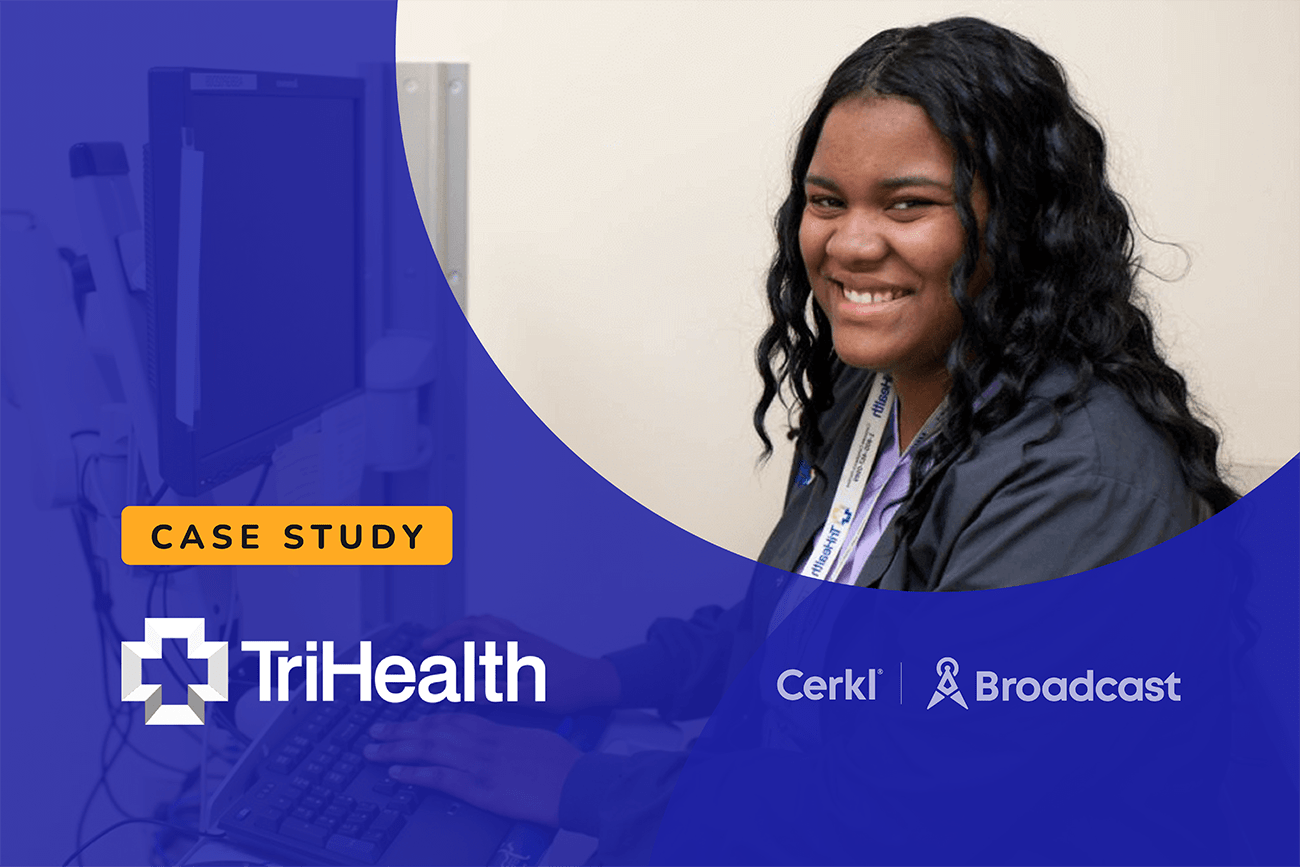 Health System Saves Time, Improves Employee Engagement
TriHealth is an award-winning healthcare system based in the Greater Cincinnati area. In the two-plus decades since their founding, TriHealth has experienced massive growth. Today the system operates 125 locations throughout the region.
With a team of 11,500 employees, TriHealth is the 4th largest employer in Cincinnati. Leaders realized a strong commitment to associate communications was key to their success moving forward, "We figured out pretty quickly that we need to get serious about engaging our employees in all the culture work that was happening," Tonya Hurst, Internal Communications Manager, says.
TriHealth turned to Cerkl's A.I.-powered content delivery to automatically personalize their internal communications.
TriHealth + Cerkl
Cerkl uses TriHealth's intranet content to curate and deliver personalized content to each team member. Before Cerkl, this large organization had trouble deciding what stories and events to share, "We have a lot of stuff happening – it's way too much! People cannot consume that much content. So, how do we figure out what matters the most to each person?" says Tonya. With Cerkl, TriHealth's employee engagement team knows what topics the staff interacts with the most. No more guessing!
After launching Cerkl, employee engagement increased by 164% in just one year. Now the TriHealth team is saving 40 hours a month while better engaging their employees. Tonya says her team is loving the time savings, "We spent about 10 hours a week on our newsletter, that has been eliminated now. We have moved on and filled that time with a million other things."
It's a win-win.
TriHealth's Employee Engagement Accolades
90% of TriHealth's employees are satisfied with their Cerkl-powered communications.
Watson Health™ 15 Top Health Systems 2018
DiversityInc Top 10 Hospitals and Health Systems 2018
National Association for Female Executives Top 70 Companies for Executive Women 2018
Healthy Business Council of Ohio Gold Level Award for Employee Health and Wellness Programs 2017
Becker's Hospital Review-150 Great Places to Work in Healthcare, March 2016
Working Mother Magazine- 100 Best Companies for Working Moms, 9 years running, 2008-2017
Becker's 150 Great Places to Work in Healthcare- Becker's Hospital Review, April 2015
Enquirer Top Work Places, 2015