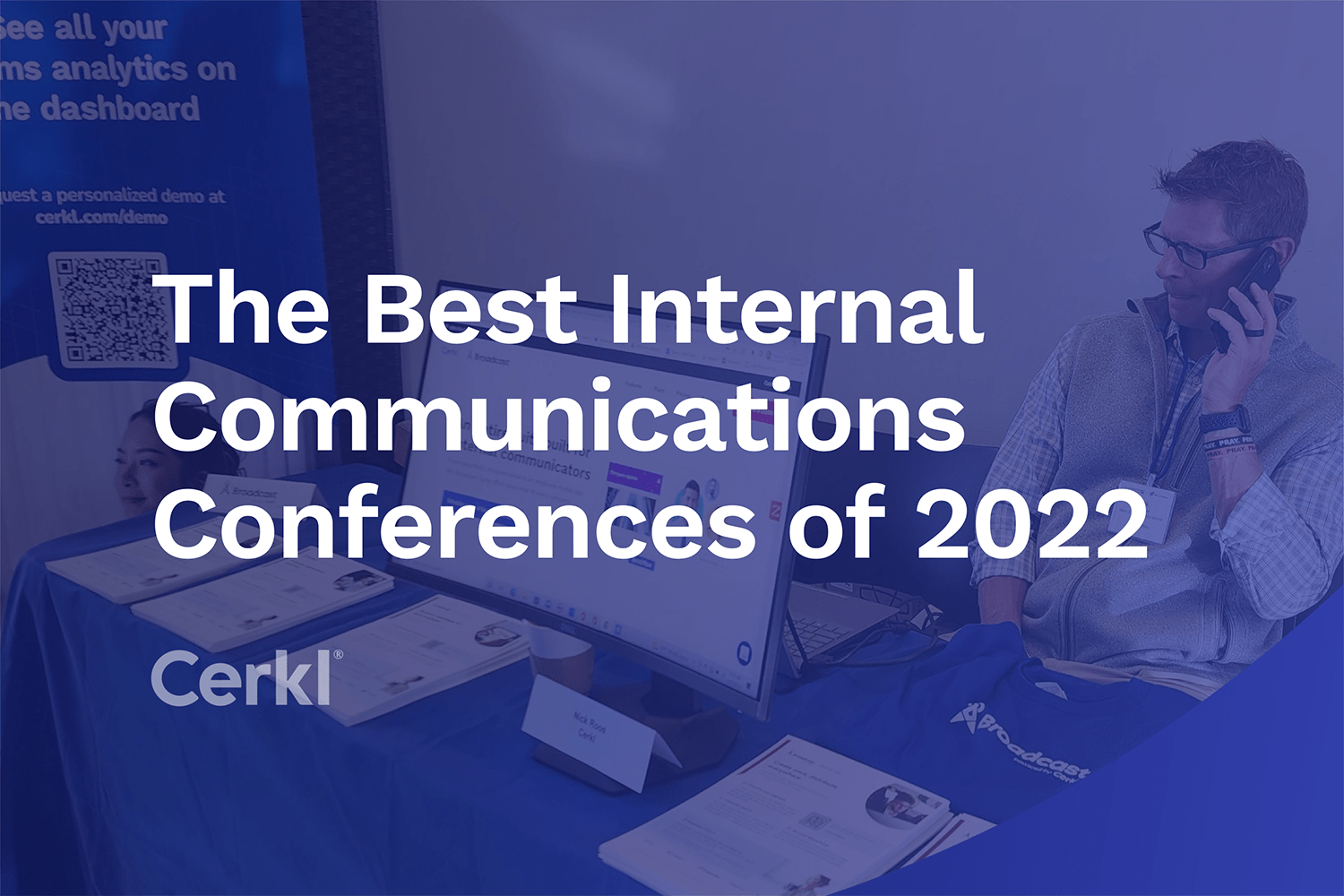 The 6 Best Internal Communications Conferences in 2022
Why look to the past when the future is the only thing ahead of us? Well, if we don't evaluate what happened, then we are likely to repeat it. And what a waste, when there is an opportunity to learn from it, which is why we are looking back to the internal communications conferences of 2022. As in-person conferences resumed in full swing, there were a number of outstanding internal communication conferences, both in-person and virtual, that brought together professionals from around the world. In this blog post, we are going deeper into each internal communication conference and telling you what we learned from them.
In 2023, the dialogue surrounding internal communications continues to develop as we learn more about employee engagement, audience management, and strategic communications. Let's take a look back at some of the best internal communications conferences of 2022, highlighting the key themes, takeaways, and speakers that made them so valuable for attendees.
Future of Communications Conference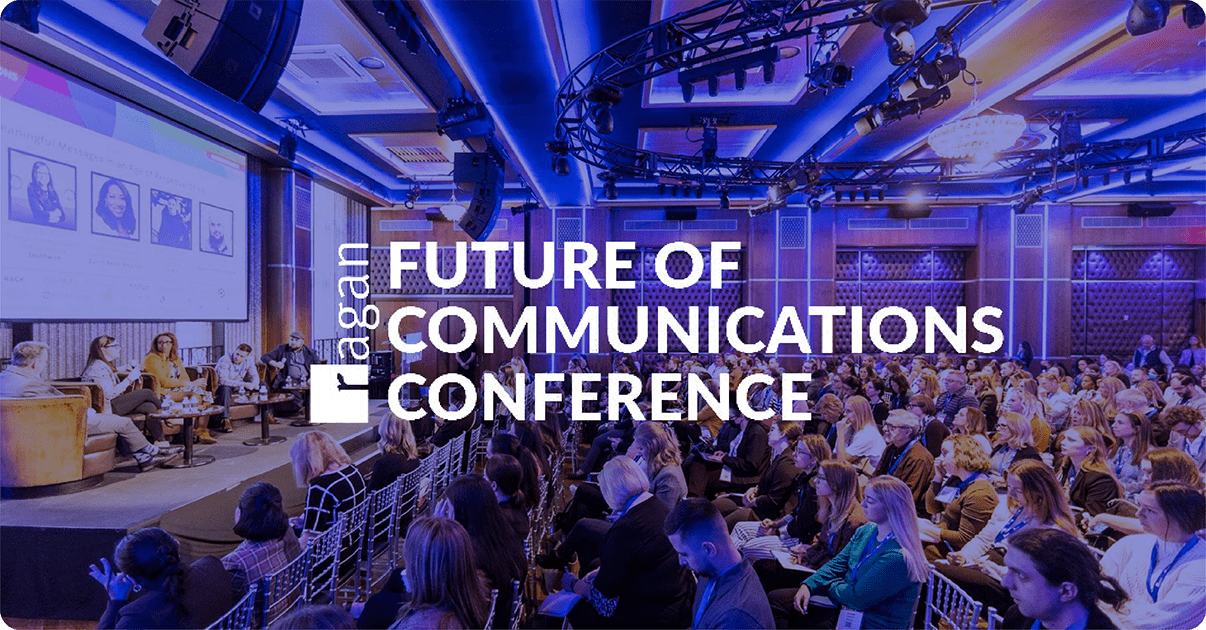 Dates: November 1-2
Location: Edison Ballroom, New York City, New York
Host: Ragan Communications
Featured Speakers:
What was learned:
Attendees of this event got to learn from industry experts on topics such as appropriately addressing DE&I, implementing new communications technology, strategic internal communications tactics, how to handle quiet quitting, and much more. Communications leaders shared their methods for measuring and reporting employee data, reaching their audiences effectively, and adjusting to changing audiences. consequently, by opening up about their struggles and strategies, these speakers led thought-provoking sessions that created lasting impacts for those present.
Innovations in Internal Communications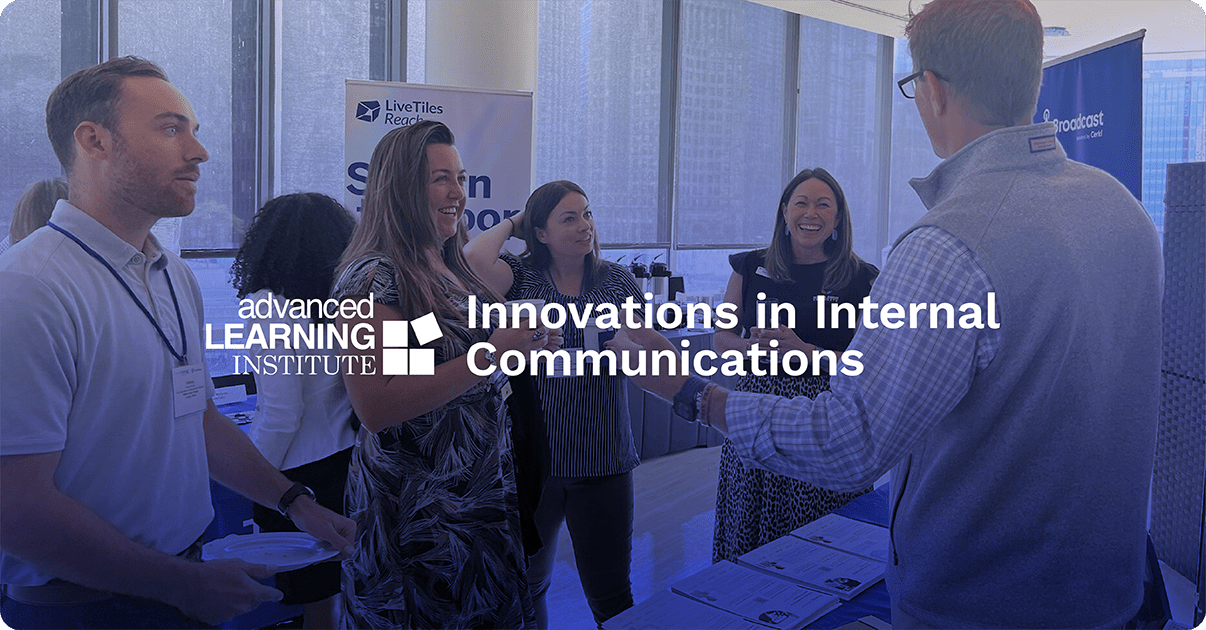 Dates: September 20-22
Location: University of Chicago Gleacher Center, Chicago, Illinois
Host: Advanced Learning Institute (ALI)
Featured Speakers:
What was learned:
When it comes to organizing the best internal communications conferences and gathering experts in communication, it doesn't get much better than the speakers that ALI brought together for this conference. It was the smart combination of pre-conference workshops, interactive breakout sessions, case studies, interactive panels, and networking helps veteran and less experienced communicators learn from each other, build meaningful relationships and create a community of communicators. Overall, it's a top-class environment to share ideas and develop strategies for effective communication. Our CEO attended one of their communications conferences in 2022, and here are his insights.
5th Annual Strategic Internal Communication Conference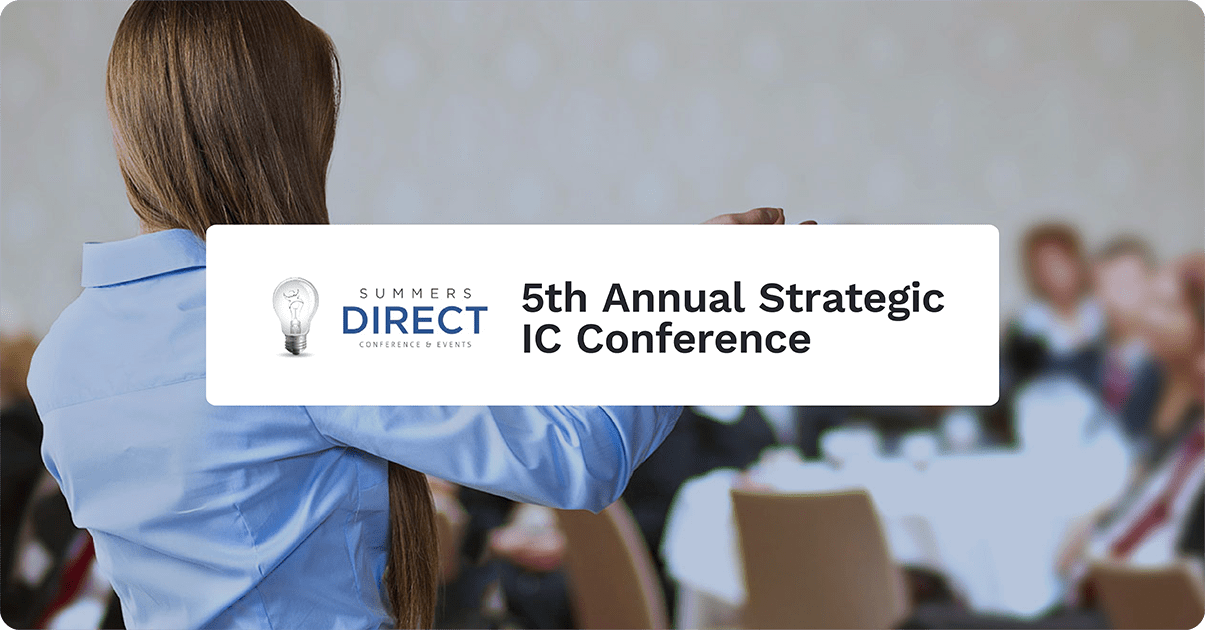 Dates: November 21-23
Location: Courtyard by Marriott, Toronto, Ontario & Online
Host: Summers Direct
Featured Speakers:
What was learned:
A round of applause for SummersDirect for another amazing event that brought together experts and leaders from various industries. This internal communication conference focused on the latest trends, strategies, and technologies in the field of internal communications. Attendees participated in keynote speeches, interactive workshops, and panel discussions. The conference emphasized using the most effective communication channels for employees, creating engaging content, and how to measure employee engagement. In short, attending this conference in the future is a no-brainer for us.
Digital Workplace Experience Summit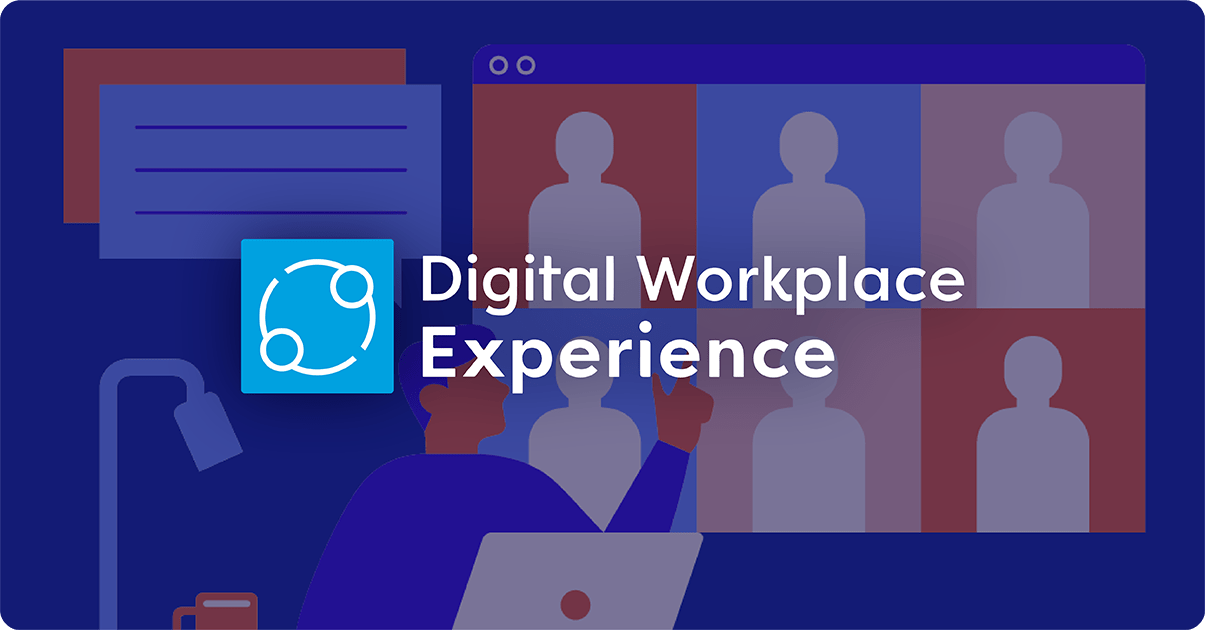 Dates: October 12-13
Location: Virtual
Host: Digital Work Experience
Featured Speakers:
What was learned:
Although the conference was virtual, you could feel the enthusiasm through the screen. The speakers' vibrant passion kept you glued to your screen as if binging your favorite TV show. Attendees still had the opportunity to network with like-minded peers and exchange their experiences and best practices. Some of the speakers addressed their struggles with managing their audience after a merger, some shared their tactics for obtaining and reporting on key employee attributes. Whether in-person or online, we highly recommend attending this conference if you get the chance.
ICON 2022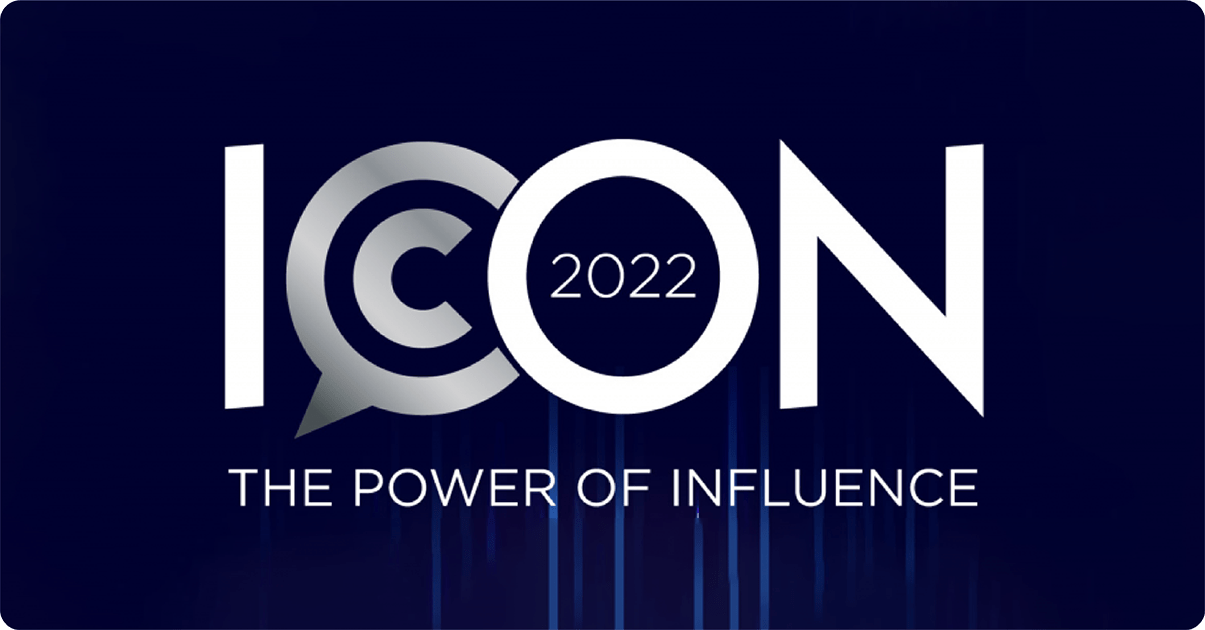 Dates: November 13-15
Location: Gaylord Texan Resort, Grapevine, Texas
Host: Public Relations Society of America (PRSA)
Featured Speakers:
What was learned:
Through an excellent mix of presentations and networking sessions, PRSA facilitated an event that connected and developed the minds of communicators from across the country. From military leaders to senior editors to actresses, the variety of talent brought into this internal communication conference was astounding. Attendees learned how to maintain their brand image across multiple communicators, how to personalize communications at scale, and much more. In short, it would seem impossible not to learn something of extreme value after attending ICON 2022.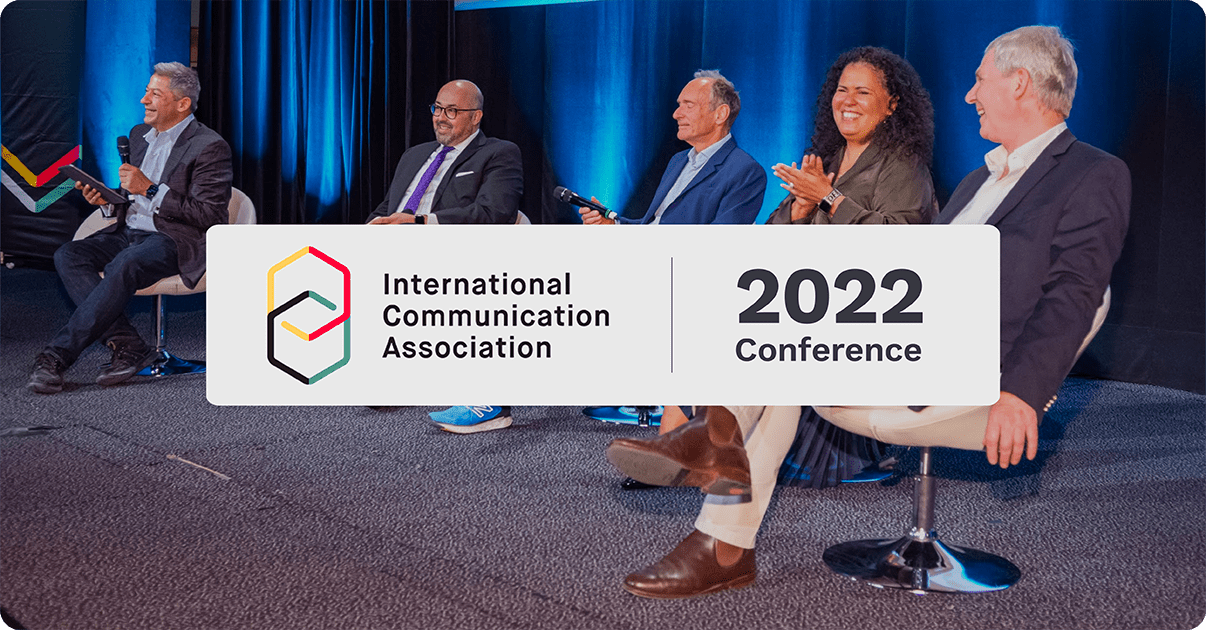 Dates: May 26-30
Location: Hyatt Regency Paris Étoile, Le Palais des Congrès de Paris, and Le Méridien Etoile in Paris, France and Online
Host: International Communication Association
Featured Speakers:
What was learned:
There is so much to be learned at the International Communication Association Conference 2022. A key takeaway from this conference is how to effectively communicate and engage with a diverse audience. Moreover, leading professors and researchers from across the globe came together at the International Communication Association Conference 2022 to discuss their strategies for connecting with people from various backgrounds and experiences and ensuring they feel heard and valued. Therefore, it is an invaluable learning opportunity for anyone able to travel to Paris for this conference.
Conclusion
Whether you're a seasoned communications pro or just starting out in the field, these internal communications conferences of 2022 offer valuable insights and inspiration for building effective internal communication strategies that drive engagement, productivity, and success. Any other conferences, like the International Communication Association Conference 2022, are still worth checking out, as they hold valuable insight into the industry. What matters most is taking the time to find conferences that seem informative and valuable based on your personal interests.
What's Next
While internal communications conferences are beneficial and should be attended, businesses have to think about how they can improve their internal communications in the now while waiting for the event.
One way to tackle this wait time is to boost your internal communication with our internal communication audit. If you complete this form, we will provide you with free, personalized advice on how to improve your internal communication. Make impactful changes to your organization and get started today by using your email.