Our personal and professional lives are much different today than they were only 6 weeks ago.
While this has been a litmus test in working remotely for our Cerkl team, we know the proverbial floodgates opened for many of our internal communications clients who were already underwater with work before COVID-19 hit.
Our clients' efforts have been heroic as they have been responsible for around-the-clock communications to keep employees informed and safe with the latest COVID-19 updates.
Many of these employee communicators began logging 16-hour days on average as soon as states first enacted stay-at-home orders. Right from their temporary kitchen office, they've been breaking down complex information from leadership.
Our Cerkl team wanted to show our partners that their hard work hasn't gone unnoticed and spread some joy. To show our empathy and understanding of their intense work responsibilities during these challenging times, our Cerkl team is spreading some joy to our internal comms clients!
Internal communicators are heroes whose hard work truly matters – guiding employees through this crisis daily.
Our Internal Communications Heroes
The Cerkl Team wanted to help lift their burdens and gifted free subscriptions to Headspace for stress management. Letting our internal communicators take a needed 3-10 minute break throughout their hectic schedules for themselves. Meditation is a great way to break up the two-hour-long business continuity planning meetings.
To add a spark of joy to our communicators' timelines, the Cerkl Family sent some words of encouragement.
But, our Customer Success team wanted to be more personal than a social media post and a couple of emails. They commissioned a Cincinnati-based artist, Nick Folz, to draw superhero caricatures of our IC clients.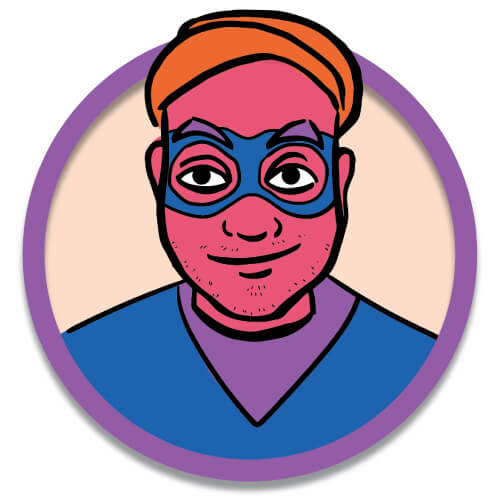 "We focused on the superhero theme and message because they are defined as heroic characters that possess superhuman powers," says Cerkl Customer Success Director Maddy Rieman.
"They dedicate their lives to employee advocacy through supporting, protecting, informing, and communicating with them. At Cerkl, I've had the privilege of working with many IC clients. They've opened my eyes to the overwhelming pressure communicators are under, especially at a time like this."
We see you, internal communicators, and have thanks for all you do to keep your employees safe.
What's Next?
We know the next month could lead to the next phase of crisis and change communications as we all regroup. Companies could be restarting, rebuilding, and resuming. Or, employees are reuniting from virtually connected to working alongside one another again. Either way, our Cerkl team knows communications lead all of these actions—every step of the way.
Our Cerkl team collectively cheers our clients on. Keep up the amazing work!
Want to be a part of the change Cerkl is making? Join our team and unlock your potential as we shape the future together. Explore our job openings today and take the first step towards an exciting future with us.