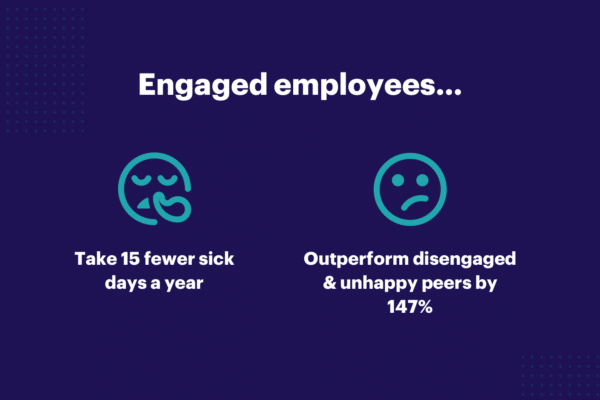 Organizations of all types and sizes are embracing the concept of the employee experience as a core part of their operational strategy.
Just as customer experience is a fundamental ingredient for success and profitability, employee experience has the potential to make a big impact on a company's bottom line and brand reputation.
Companies with engaged workers and a positive employee experience outperform their disengaged and unhappy peers by 147%. On top of that, unhappy employees take an average of 15 more sick days a year than employees who are invested in the employee experience. Suddenly, employee experience isn't just a fuzzy, nice-to-have concept. It's a direct path to higher productivity and profitability. Even the most pragmatic of CEOs can't dispute the importance of employee experience with data like that.
What is Employee Experience?
Although it is often confused and interchanged with the idea of "company culture," employee experience is much more than just the culture or fabric of an organization. Instead, it is a combination of the company culture, the technology and resources available to employees, and their physical working environment. Each component is a contributing factor to the perceptions and interactions that create employee experience.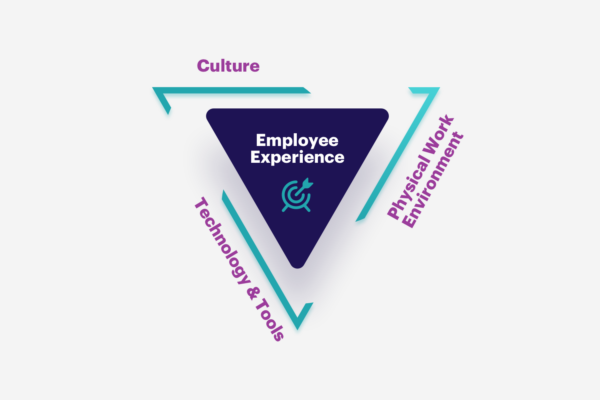 Company Culture
The first factor, company culture, can be defined in many different ways, but ultimately, it's the mission, values, and "tone" of the workplace. It's the way employees would describe the company when the CEO isn't listening. It has the potential to energize or discourage employees and is a key part of the holistic employee experience.
Employee Communications Technology and Tools
The second component is the technological environment and resources available to employees. Technology can include a company intranet, messaging platforms, or any other e-learning or user application that has the potential to help employees do their job. Technology should enable effective employee communications between colleagues, management, and even customers–and give users the information and insight they need to be successful.
The Physical Working Environment
A working environment is simply the space in which an employee performs their work every day. It's comprised of the office layout, the offices or cubicles themselves–right down to the paint colors on the walls. It can also include "perks" like an onsite gym, low-cost daycare, or catered meals. Considering how many hours of their life the average worker spends at an office, details matter, and contribute to higher employee engagement and a more positive employee experience.
Designing an Employee Experience
Employee experience doesn't happen by accident. It requires an intentional, systematic approach to strategy and communications to create the kind of organization that attracts and retains exceptional talent. It all begins with understanding employee perceptions and expectations and shaping activities and communications around them. There are several ways to design an effective plan, starting with a personalized approach that is based firmly on employee feedback.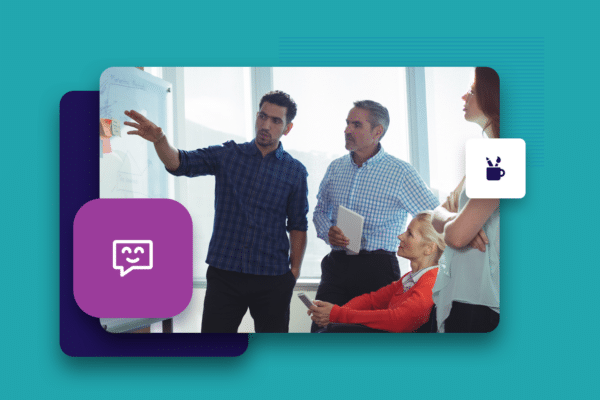 Personalization
The best employee experience strategies acknowledge the unique characteristics of the organization and its workforce. There is no cookie-cutter approach. To create a right-fit experience, companies must first know their employees. What are their strengths? Their outside interests? Their demographic information? By understanding each unique member of the team, companies can then build experiences to suit their specific needs. Whether it is training based on career objectives, a choice of communication tools, or offering clubs and groups to foster a sense of belonging and teamwork, personalization is at the heart of great employee experience.
Flexible Communications
As companies grow, they naturally start to adopt a higher number of policies and procedures. They may also add new technology to support those processes. Unfortunately, what may have been created as a way to create efficiency and repeatability can often mutate over time and impede the ability of employees to do their work and meet their goals.
A key component of employee experience is empowering employees with the right technology in the right context to enhance their day-to-day activities–not get in their way. Periodically, leadership teams should re-evaluate processes for unnecessary or inefficient steps. They should also look at employee knowledge bases and resources to ensure that they are updated, user-friendly, and able to support employees to do their best work.
Visibility
Employees want to understand the company mission and their part in it. By tying individual goals to the corporate "big picture," employees are naturally more invested in the work that they do. Mundane tasks suddenly have real value when employees have a transparent view of their personal impact on the success of the company.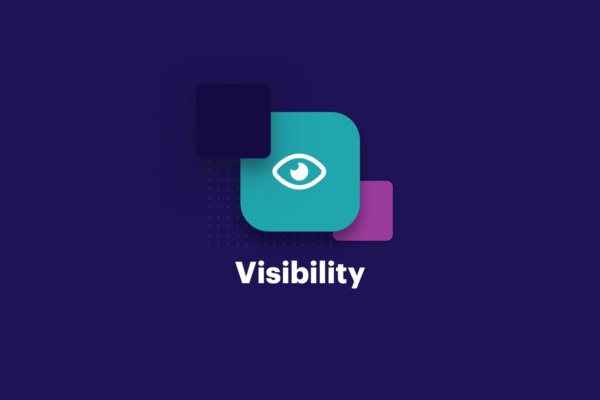 Instead of waiting for annual or bi-annual performance reviews, employees want to know how they are performing against expectations on a day-to-day basis. Don't make data a secret. Use it to draw employees into the company mission and reinforce the importance of their role. Socialize goals, share KPIs, and celebrate milestones along the way. It's the fastest way to boost employee engagement and a better employee experience.
Investment
Very few workers accept a job and are content to stay stagnant until they retire. Humans naturally seek recognition and growth. Leaders should survey their employees to find out their career aspirations and then design a clear path of progression to help them meet their goals. When faced with a brick wall, employees won't be inclined to move forward. If given an open door to advancement and career development, employees will naturally be more driven to stay with a company and contribute to a positive culture and employee experience.
Internal Communications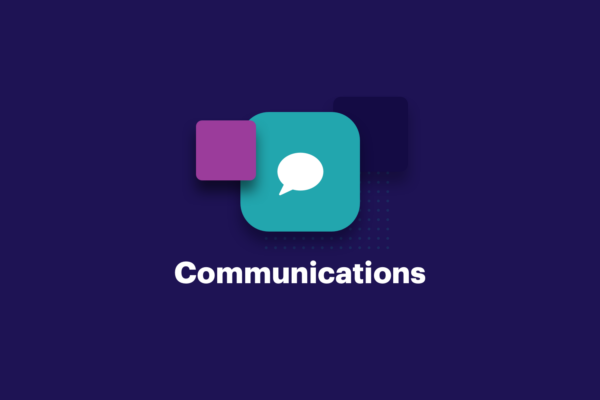 HR and internal communications teams play a pivotal role in employee experience. Just as marketing teams view messaging and information through the lens of the consumer, internal teams have a unique opportunity to view communications through the eyes of employees.
In recent years, companies have placed a high level of emphasis on reducing customer effort. They understand the importance of creating effortless, efficient experiences for consumers so that they will remain loyal to a product or brand. The same holds true for employee experience. By providing proactive communications, consumer-like tools and technology, and an effortless employee experience, workers feel valued and loyalty skyrockets.
As a guide, employee experience should mirror the customer experience. What sets the brand apart? Is it intuitive technology? A reputation for exceptional support? Employees should be treated with the same level of care and have access to the same differentiating brand attributes as customers.
What's Next?
As organizations design and implement strategies for employee experience, they should periodically pause to measure results and course-correct, if necessary. Employee experience looks different for every organization and takes a bit of experimentation and flexibility.
Above all, employee experience should be approached as an opportunity for internal teams to make a lasting impact on every facet of the business–from reduced turnover to a better customer experience driven by happy, engaged employees.
Want to learn how the most innovative and enterprise businesses communicate to enhance their employees' experience? Get the template they use for free, no risk, no commitment.
Want feedback? If you complete it, we will provide you with free, personalized advice on how to improve. Get started using your email.