Studies show that poor communication is the leading cause of medical errors. However, we have already seen a wide range of innovative internal communication strategies being implemented in healthcare settings in 2023 – helping to improve collaboration and coordination between healthcare teams, departments, and facilities. Some of the best healthcare conferences in 2023 focus on healthcare communications. These conferences showcase the latest trends and technologies that are driving improvements in healthcare operations and outcomes, a few examples being:
Digital marketing content
Communication technologies
Healthcare finance
Social media management
No matter what your role in healthcare is, these best practices will provide valuable insights into how you can enhance internal communication and collaboration in your organization.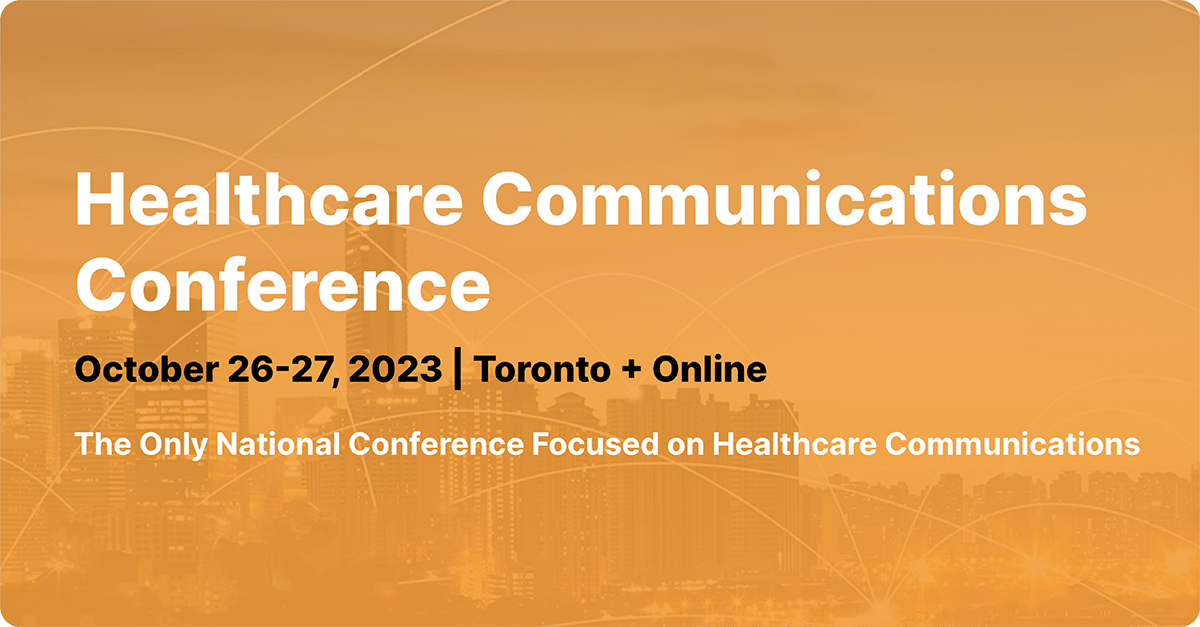 Dates: October 26-27
Location: Toronto, Ontario, Canada & Online
Host: Spark Conferences
Previous Featured Speakers:
What Makes it Great:
This conference focuses on developing effective marketing and communication strategies to improve patient engagement and experience. Attendees will learn how to effectively brand their organizations, best practices for content and digital marketing, how emerging communication technologies are used to improve engagement, and how communication impacts the patient and physician experience. Here, they had the opportunity to hear from industry experts, network with other professionals, share their stories, and get advice on their pains from some of the greatest minds in the industry. Even though it is international, there are more similarities than differences between the US and Canadian healthcare systems, according to Ross University School of Medicine. They share a lot of attributes, so American institutions will still benefit from attending.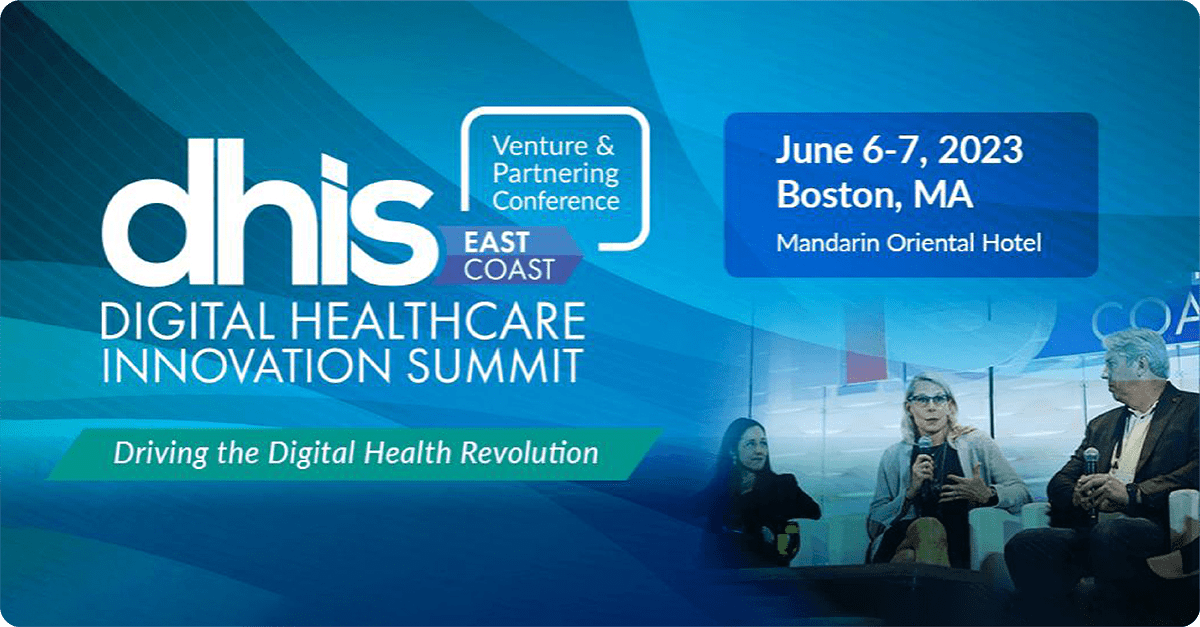 Dates: June 6-7
Location: Mandarin Oriental Hotel, Boston, Massachusetts
Host: Digital Healthcare Innovation & Investment
Featured Speakers:
What Makes it Great:
Attendees of this healthcare conference learn about best practices in healthcare communication and public relations. They have the opportunity to learn about proper crisis communication, maintaining media relations, and how to positively manage healthcare social media. They also had the opportunity to network with other healthcare professionals and share their own experiences and challenges. This provides an excellent opportunity for anyone wanting to learn how to maximize their impact at their healthcare organization.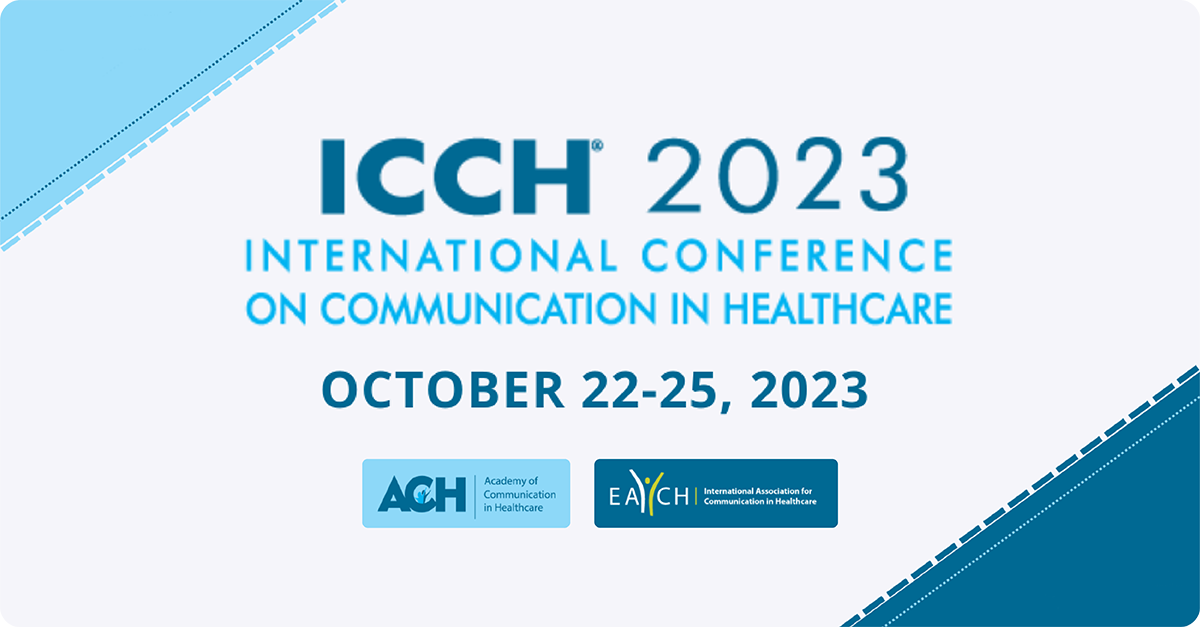 Dates: October 22-25
Location: Wyndham Grand Golf & Beach Resort, Rio Mar, Puerto Rico
Host: Academy of Communication in Healthcare
Previous Featured Speakers:
What Makes it Great:
The research and professionals showcased at the conference are at the forefront of the key struggles faced today by the healthcare community, many of which are related to or directly caused by poor communications. As the Academy says, "the need for excellence in healthcare communication has never been more urgent." That's one reason why attending this conference is so important. At this conference, attendees will hear from industry experts on how they're leveraging trends and communication technologies to maximize the impacts their organizations have. No matter your position within your organization, there is so much to be learned at this conference making it a valuable experience for anyone.
JP Morgan Healthcare Conference 2023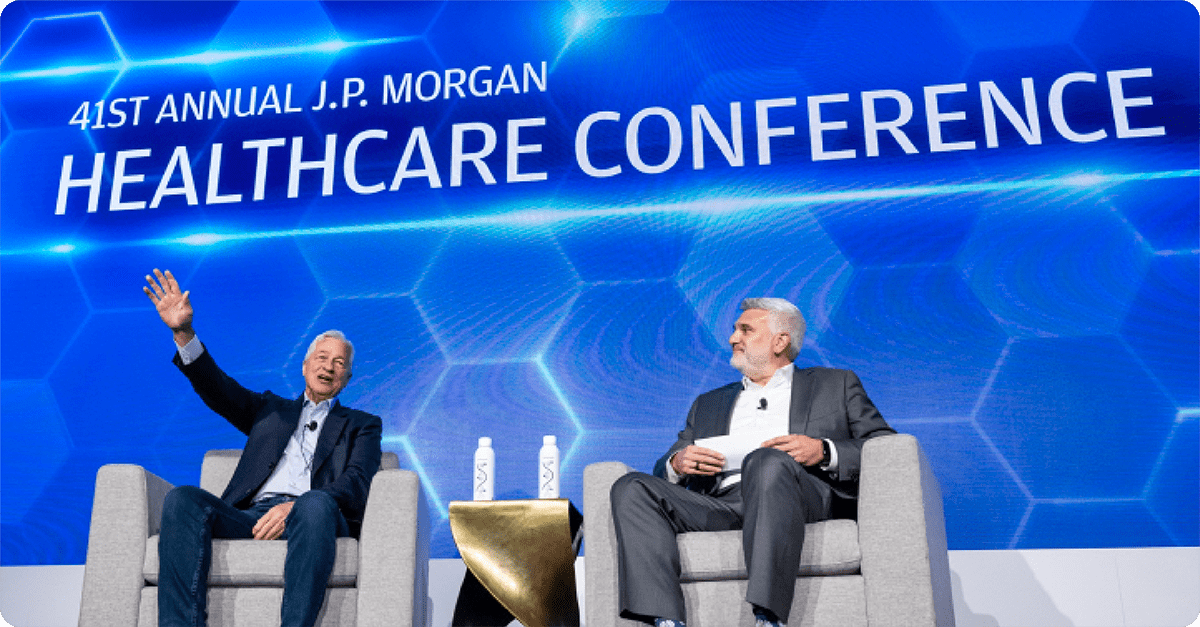 Dates: January 9-12
Location: San Francisco, California
Host: JP Morgan
Featured Speakers:
What Makes it Great:
Attendees of the JP Morgan Healthcare Conference 2023 learned about the latest trends and advancements in the healthcare industry. This includes discussions on healthcare policy, developments in healthcare technology, and innovations in healthcare finance and communications. The conference features an expert selection of speakers from prominent healthcare organizations and industry leaders, as well as presentations and panel discussions. In addition, attendees had the opportunity to network with other healthcare professionals and investors, share best practices, and gain insights into the latest healthcare industry trends and developments. Overall, the JP Morgan Healthcare Conference 2023 is a leading healthcare event that year after year provides a platform for industry stakeholders to come together and share ideas, knowledge, and innovations in the field of healthcare.
Cowen Healthcare Conference 2023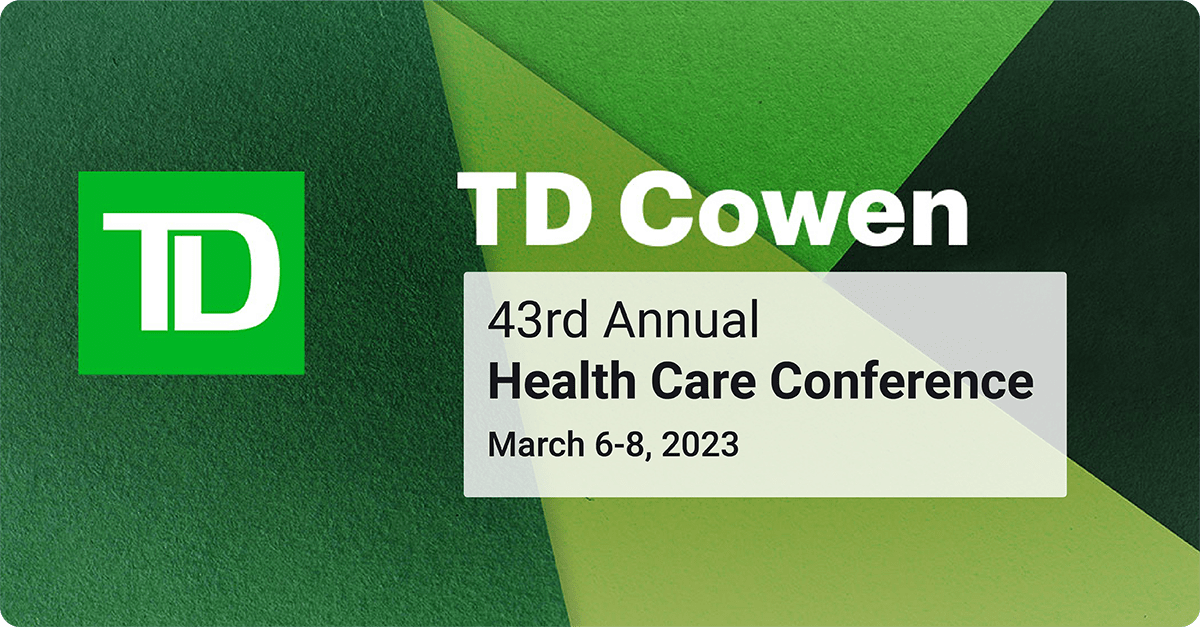 Dates: March 6-8
Location: Boston, Massachusetts
Host: TD Cowen
Featured Speakers:
What Makes it Great:
TD Cowen says it best here, "The conference consisted of fireside chats and corporate panel discussions hosted by TD Cowen Research analysts. As always, the conference included a wide array of high-interest topical panels, including discussion of key medical devices, life science and diagnostic tools, therapeutics, health care delivery and the evolving political and regulatory landscape, all featuring our renowned medical, scientific, industry, legal and political consultants." From presentations to panels to Hoops & Happy Hour networking, the Cowen Healthcare Conference 2023 had so much to offer for any healthcare professional wanting to make a difference at their organization, you won't want to miss the next one!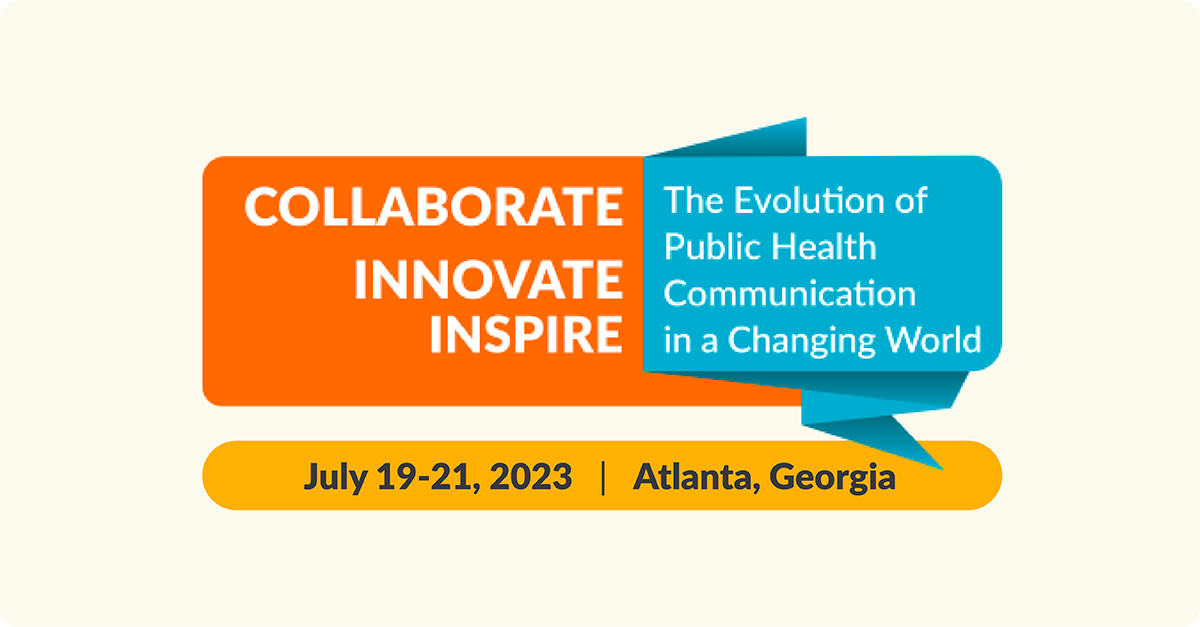 Dates: July 19-21
Location: Atlanta, Georgia
Host: National Public Health Information Coalition (NPHIC)
Featured Speakers:
What Makes it Great:
If the opportunity to hear from one of NASA's top communicators isn't enough alone, there are plenty more reasons to attend one of the best healthcare conferences in 2023. From pre-conference workshops to Q&A sessions, this conference offers numerous opportunities to gain insight on healthcare trends, collaborate and learn from top healthcare communicators, and learn what other professionals are doing to make communications impactful in their organizations. You'll leave this conference with new strategies for effective and engaging communication, branding, and social media management, and as a part of a community of like-minded professionals facing the same challenges.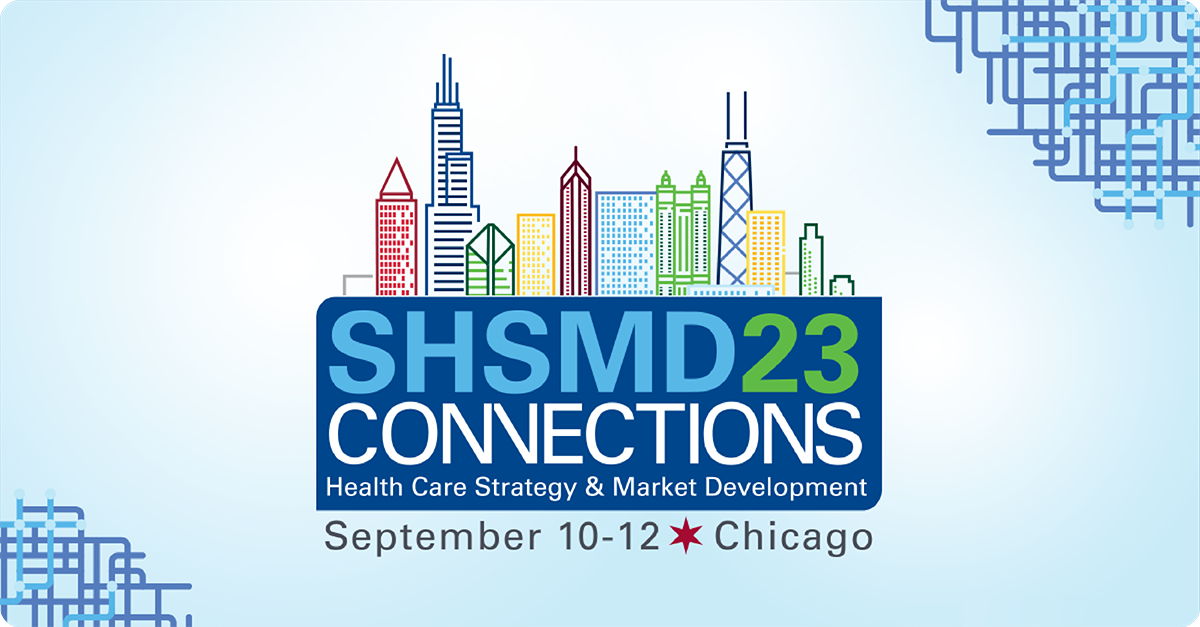 Dates: September 10-12
Location: Hyatt Regency Hotel, Chicago, Illinois
Host: Society for Healthcare Strategy & Market Development (SHSMD)
Featured Speakers:
What Makes it Great:
This is truly one of the great healthcare conferences in 2023 and is perfect for healthcare professionals in marketing/digital engagement, communications, public relations, strategic planning, and/or business development. If you can't make it in September, SHSMD offers a virtual version of this event in October. After this healthcare conference, attendees will be better equipped to describe major digital health trends and the potential for positive impact on patients/families, clinicians, healthcare organizations, and communities, identify unintended consequences of digital health communications, and maximize the power of digital health for personal, organizational, and community-wide benefit.
Conclusion
In summary, attending any of these healthcare conferences in 2023 can be beneficial for healthcare professionals and communication specialists alike and their organizations. These conferences offer a platform to learn about the latest trends, innovative healthcare technologies, and best practices in the industry while networking with like-minded professionals. From the JP Morgan Healthcare Conference 2023, to Cowen Healthcare Conference 2023, the top 7 healthcare communication conferences of 2023 offer valuable insights that can help improve patient care and outcomes, in turn improving our communities. By attending these events, healthcare professionals can stay up-to-date with the latest innovations in healthcare, learn about the latest advances in electronic health records, telemedicine, and patient engagement, and discover new ways to connect with patients and promote health literacy. These conferences are also excellent opportunities to involve yourself in the dialogue and participate in communities of motivated healthcare professionals.
If you are interested to read more about conferences, check out our internal communications conferences in 2023 blog post.
What's Next?
In addition to providing you with this useful post, we compiled over 4.5 million data points from our very own healthcare clients to provide you with the most successful content, statistics, and audits you need to make your internal healthcare communications thrive. Get useful insights on how to increase healthcare employees retention, and save your healthcare organization from the labor shortage.