Introduction
In this post-webinar recap, we delve into the exciting realm of personalized communications and explore the power of personalization and targeting. In our recent May webinar, our esteemed Customer Success team experts unveiled valuable data, shared best practices, and delved into the key Broadcast features that can help organizations personalize their content. Join us as we uncover essential takeaways, capture insightful comments, and ponder thought-provoking questions that emerged during this engaging session. Get ready to revolutionize your communication strategy and embark on a journey toward hyper-personalized engagement.
Event Overview
Deloitte asked American CEOs which HR issues were very important to the success of their organization. Almost 95% of the CEOs surveyed chose 'effective internal communication', yet only 22% thought it was being delivered effectively. Although the CEOs recognize the importance of internal personalized communications, very few are taking the necessary steps to effectively utilize it. That's where we come in to help with the right tools and resources.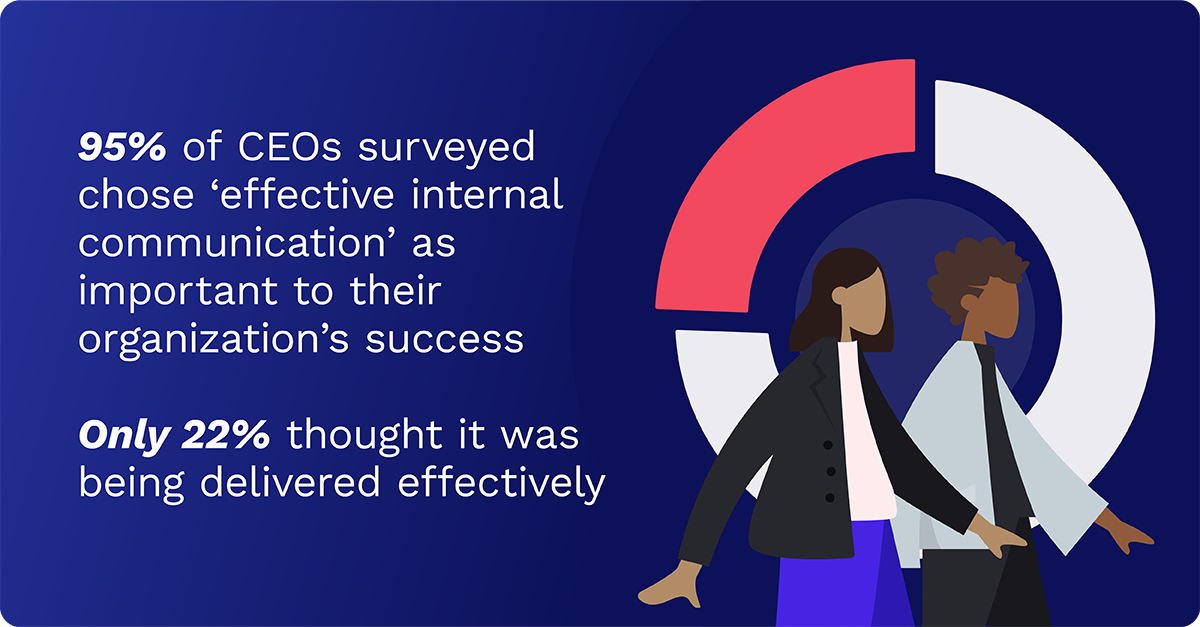 How to promote personalized communications?
Throughout the webinar, participants posed several thought-provoking questions, igniting in-depth discussions. One of the questions that stood out was: "What are some of the ways clients have promoted the personalization process?"
A key to promoting personalization and targeting is understanding your audience, and a panelist shared a story about how the University of Dayton used this principle. To promote personalization, the UD Flyers did a campaign called "Personalize Your Flight Plan" that showed they not only know their audience but also care about what their audience wants to hear.
It's also important to consider where your audience is working – are they in person or remote? This is critical to meeting your audience where they are at and effectively reaching them. Here at Cerkl, we love to help clients brainstorm strategies for reaching their audience.
How to personalize the content for different channels?
The other question that stood out was: "How is Content personalized for channels like SharePoint and the mobile app?" Throughout the omnichannel experience, our system leverages AI to automatically personalize the information each employee receives based on what they have engaged with in the past. Similar to how Netflix recommends shows based on what you've watched, Broadcast recommends to personalize content based on what the employee has engaged with.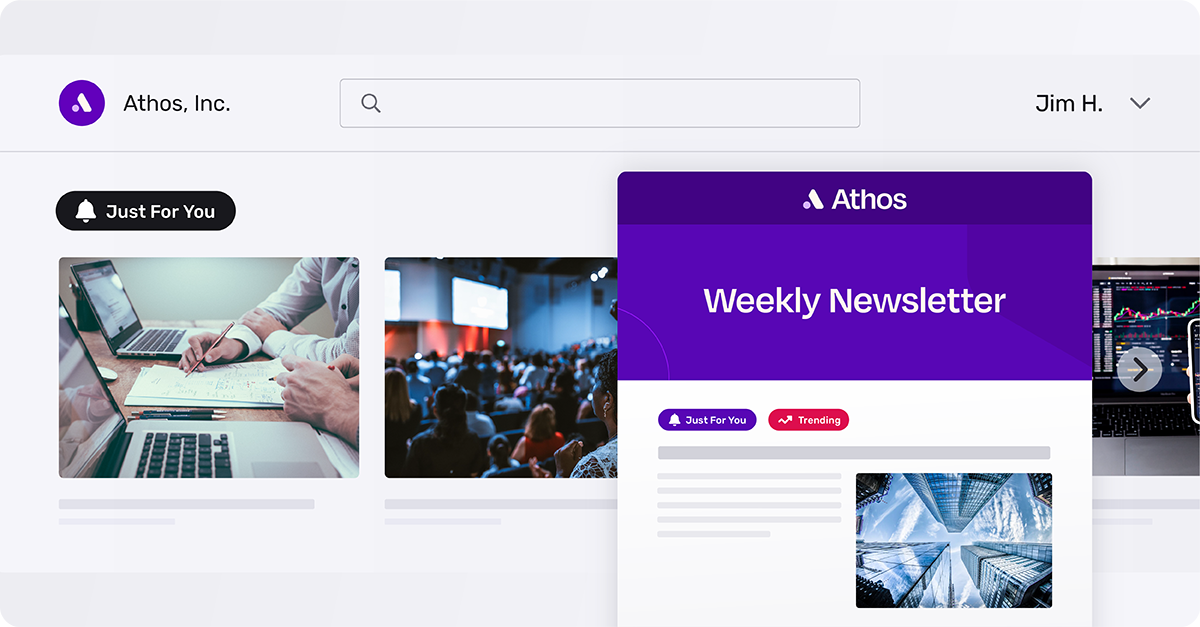 Communication channels also connect so employees aren't bombarded with repeated information. If an employee opens up content through SharePoint, then later opens the mobile app, it will show them new content rather than something they've already seen. This happens in real-time so that employees always get relevant, personalized information to them at the right time.
Our panelists also shared some anecdotes about what our clients are doing to excel at personalized communications. For example, attendees learned about a common strategy that healthcare companies use to reach their audience. Many healthcare clients know that their employees care about what's being served in the cafeteria each day. Since the internal communicators knew this, they delivered relevant work information alongside the televised menus.
Panelists' insights
The panelists' wealth of knowledge and diverse perspectives enriched the webinar, offering valuable insights into personalized employee communications. Here, we highlight key insights shared by our panelists:
Strong employee communication creates connections. When employees understand why decisions are made they're more likely to be receptive and engaged. These connections and engagement build employee loyalty that leads to 22% boosts in productivity, 20% increases in sales, and 21% increases in profitability. This data should not come as a surprise to anyone who knows how important the role of an internal communicator is.
Personalization and targeting strongly impact engagement metrics like open and click-thru rates. Organizations that personalize their content have a 55% increase in unique opens compared to their non-personalized audience. That means 55% more emails or messages are being opened just as a result of personalized communications. Click-thru rates increase 121% when communication is personalized. Not only are employees opening significantly more messages, but they are engaging with their content astronomically more than non-personalized audiences. The power of personalization makes your audience feel heard, understood and appreciated.
Personalization and targeting are about balance. We know there are good things to communicate, but there are top-priority communications that come before that. If you don't have a balance, you aren't letting personalization happen. It's also important to be mindful of categories when personalizing communications. For example, DEI + Women's Network: if you put every piece of Women's network content in both the women's network and DEI categories, then people who want Women's Network content will also be getting DEI content and vice versa. Avoid this by being selective with tagging categories in your communications.
Conclusions and Takeaways
At the conference, we shared knowledge and industry insights. It included compelling questions, engaging comments, and captivating anecdotes.
Some key takeaways are:
Personalization has massive impacts on employee engagement, productivity, sales, and profitability.
Personalization and targeting are an art and a science. You must know your audience to effectively personalize for them.
Cerkl Broadcast helps take the stress out of personalized communications and our customer success team loves helping clients strategize how to reach and personalize content for their audience.
Beware of the dark side of personalization. There are many opportunities to go wrong with personalization, our team is here to help you navigate through this stressful process.
Discover the transformative power of personalization in action – watch our short video to witness how personalization can enhance engagement, collaboration, and organizational success.
Taking the knowledge we shared during this webinar, let's engage employees in a lasting way. Keep an eye out for Cerkl's upcoming events.
If you are interested in how it went, the full webinar is available here.
What's next?
If you found this recap of our webinar on the importance of personalization and targeting for better employee communication insightful, we invite you to take the next step and implement personalized strategies in your own organization. Our team is ready to assist you in creating personalized communications plans tailored to your company's unique needs. Contact us now to schedule a consultation and start revolutionizing your employee communication today!
Dive deeper into this and other relevant topics by exploring our related blog posts.