An internal communications audit is a must-have to truly gauge the consumption of content across your communications channels. There's no doubt that it can be incredibly daunting. That's why many Internal Comms (IC) teams avoid this best-practice review. We've put together this interactive internal communications audit template, so you can gain employee insights and focus your department's internal communications cross-channel strategy.
Often, communicators don't have the incentive to take on this evaluation process. Maybe they don't have the budget to make a case for a new communications channel, or they don't want to upset leadership by sunsetting an ineffective channel.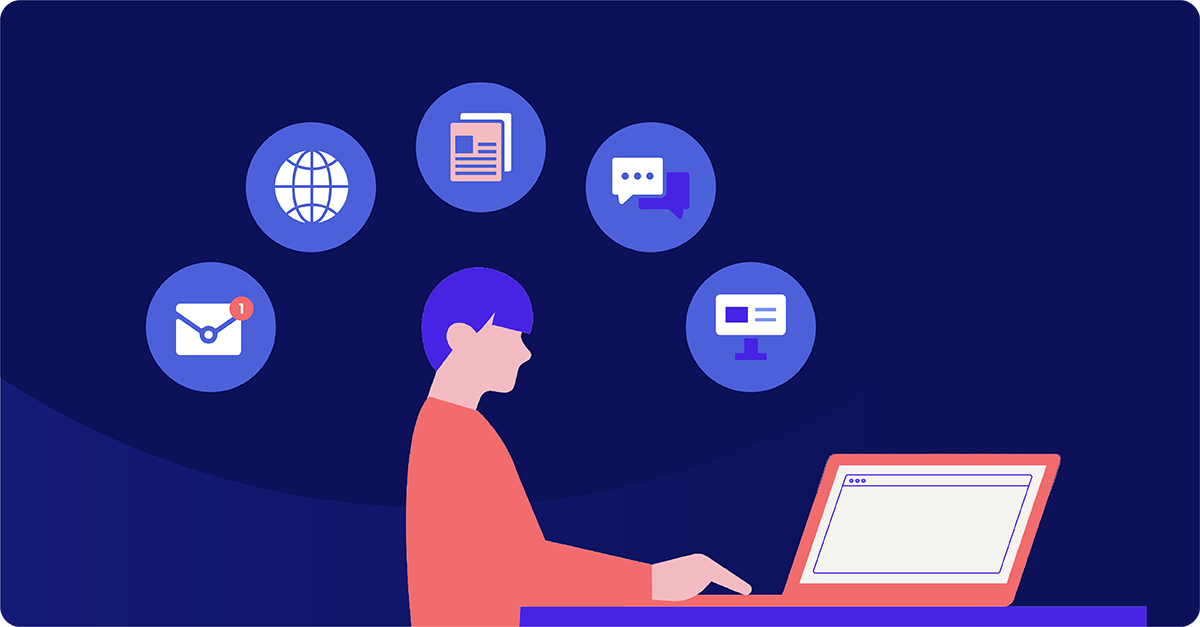 Depending on the communications planning and analysis, audits can require considerable departmental resources. Leading to larger organizations thinking they have to bring in communications consultants to execute thorough evaluations.
With the right tool and processes, your team can be DIYers. It's not rocket science to look at your company's content types and communications channels to gain valuable insights from employees and business partners. Think about a cross-departmental sample of employees or obtaining employee feedback across the entire organization.
Between the content you manage via email, intranet, social, print, and digital signage, it's good to gain a snapshot of the employee experience and look at each channel's visibility.
We all know that employees have individual delivery preferences and consume their content in different ways.
If your content output is high but your open and click rates are low, it may be because you're not hitting the right people at the right time. Could it be your content strategy to make your channels, like your intranet, more engaging?
IMPACT OF CONTENT CONSUMPTION IN A REMOTE WORK ENVIRONMENT
We know COVID-19 has drastically changed many working environments. We couldn't update this cross-channel internal communications audit without addressing remote work and its impact on existing communications channels.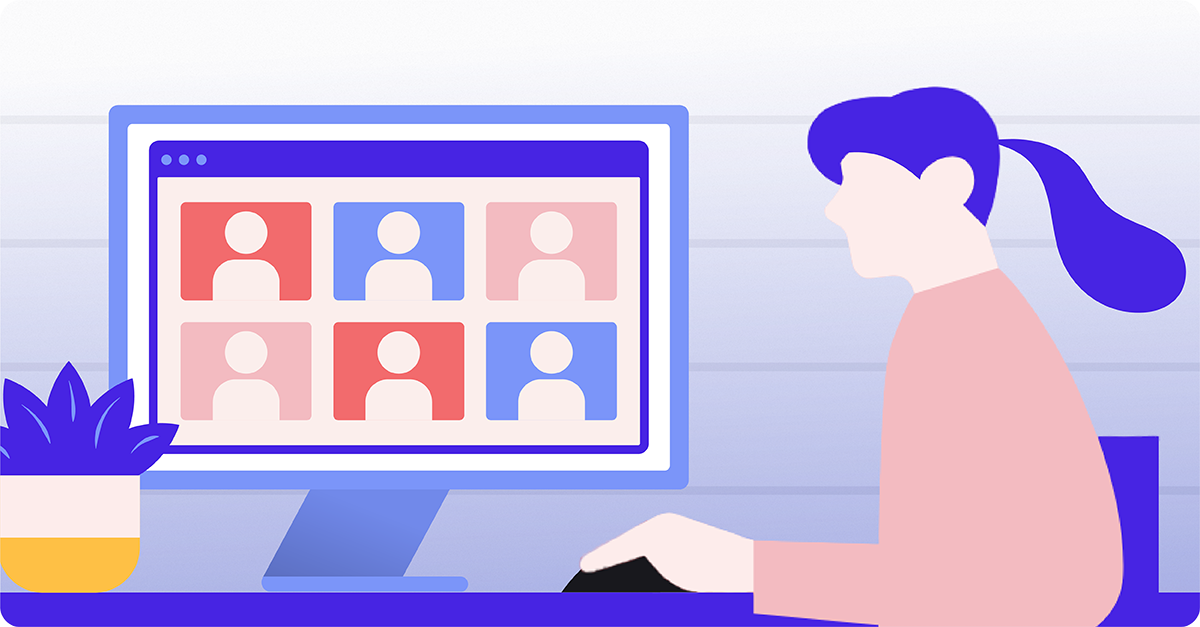 Buffer's 2020 State of Remote Work identified collaboration and communication as top challenges among the study's respondents. It's no surprise collaboration channels like Microsoft Teams have exploded over the past year. For example, remote teams need a place for impromptu connection replacing cubicle sidebars, and brainstorming convos around the water cooler.
This may be the most critical time to handle the effectiveness of your internal comms channels and how these platforms help shape the new employee experience formula.
DETERMINING THE OBJECTIVES OF YOUR MULTI-CHANNEL INTERNAL COMMUNICATIONS AUDIT
Before you begin, it's important to layout your project objectives. That way, you use the outcomes to help shape your internal communications channel strategy and set goals for keeping employees informed and engaged. Here are some key questions to help you scope out the information you are looking to uncover:
KNOW WHAT YOU ARE ASSESSING
Are you testing only the viability of the communications channel?
Are you reviewing employees' knowledge of where to go to access company information as part of your audit?
Will this audit look at content types in addition to how they performed across your channels?
Do you currently have analytics for each channel?
Will you track publishing dates and times to determine if the timing has impacted engagement levels?
Is the audit identifying channel gaps or communication follies? For instance, you know your organization sends too many emails, and you'd like to get your arms around not only the communications the IC team sends out but also business unit-focused communications.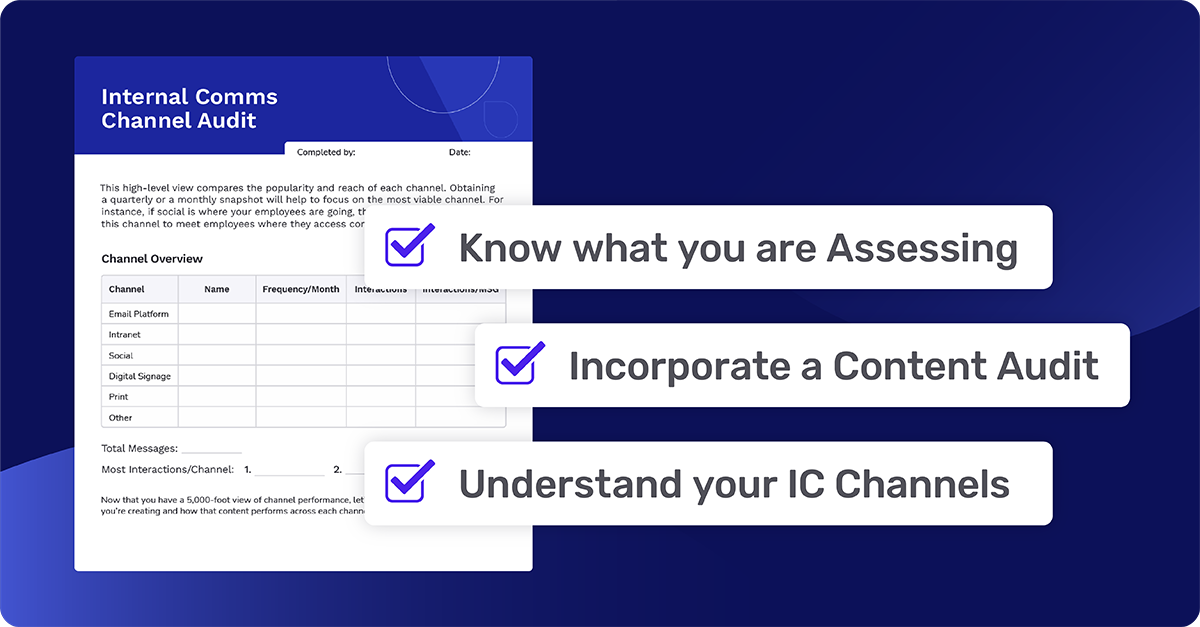 INCORPORATING A CONTENT AUDIT INTO YOUR INTERNAL COMMUNICATIONS CHANNEL AUDIT
What types of content do employees interact with most?
What types of content do employees want more of?
Are you properly tagging content?
Do content types (features, leadership messages, processes, or compliance notifications) impact content consumption across your communication channels? For instance, if you have too many compliance-specific announcements and have not introduced compliance concepts within a storytelling format, maybe your employees are tuning out important pieces of information.
Curious about cross-channel internal communications?
UNDERSTANDING YOUR INTERNAL COMMUNICATION CHANNELS
Can you track channel usage?
Do emails perform better than content posted on your intranet or mobile app or vice versa?
Are you examining the need for another channel like mobile or a social channel? If so, what specific feedback will you need to gather from employees? Maybe a small focus group is better than a large-scale survey.
CATEGORIZING YOUR COMMUNICATIONS
You can do this by tagging content as leadership messages, operational/procedural, employee spotlight/human interest, HR/Benefits, etc. If you already tag your content with categories, analyzing this over the past six months or one year is more straightforward.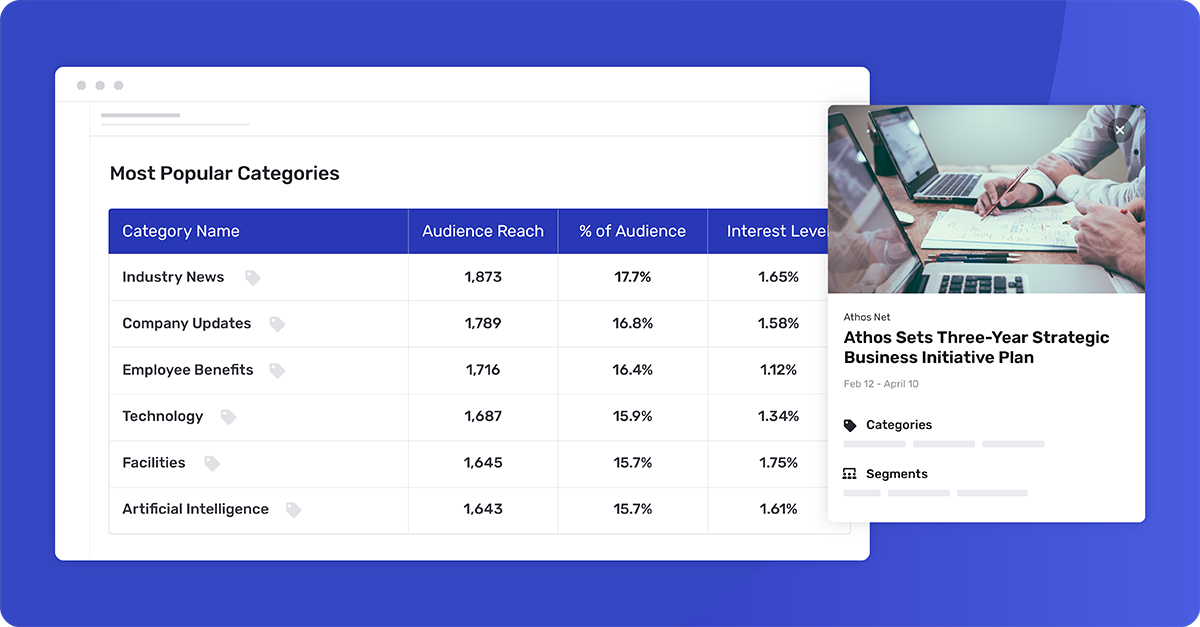 In turn, for videos, consider including the length of the video, view total, and comment count. Videos may want to be separated from written communications or added to the content type.
DOWNLOADING OUR INTERNAL COMMUNICATIONS AUDIT TEMPLATE
It's time to assess your employee communications and build a solid internal communications multi-channel strategy. With our internal communications audit template, you will:
Review the types of content your team creates and distributes across your channels
Outline all of your department's channels and mediums
Measure the frequency of each platform
Receive suggested employee survey questions
Access a personalized, downloadable audit to share within your organization.
As you embark on this project, think about how you will share results and recommendations with leadership or business partners. We hope that this worksheet can help your team identify which channels your employees enjoy the most and which types of content they're consuming.
---