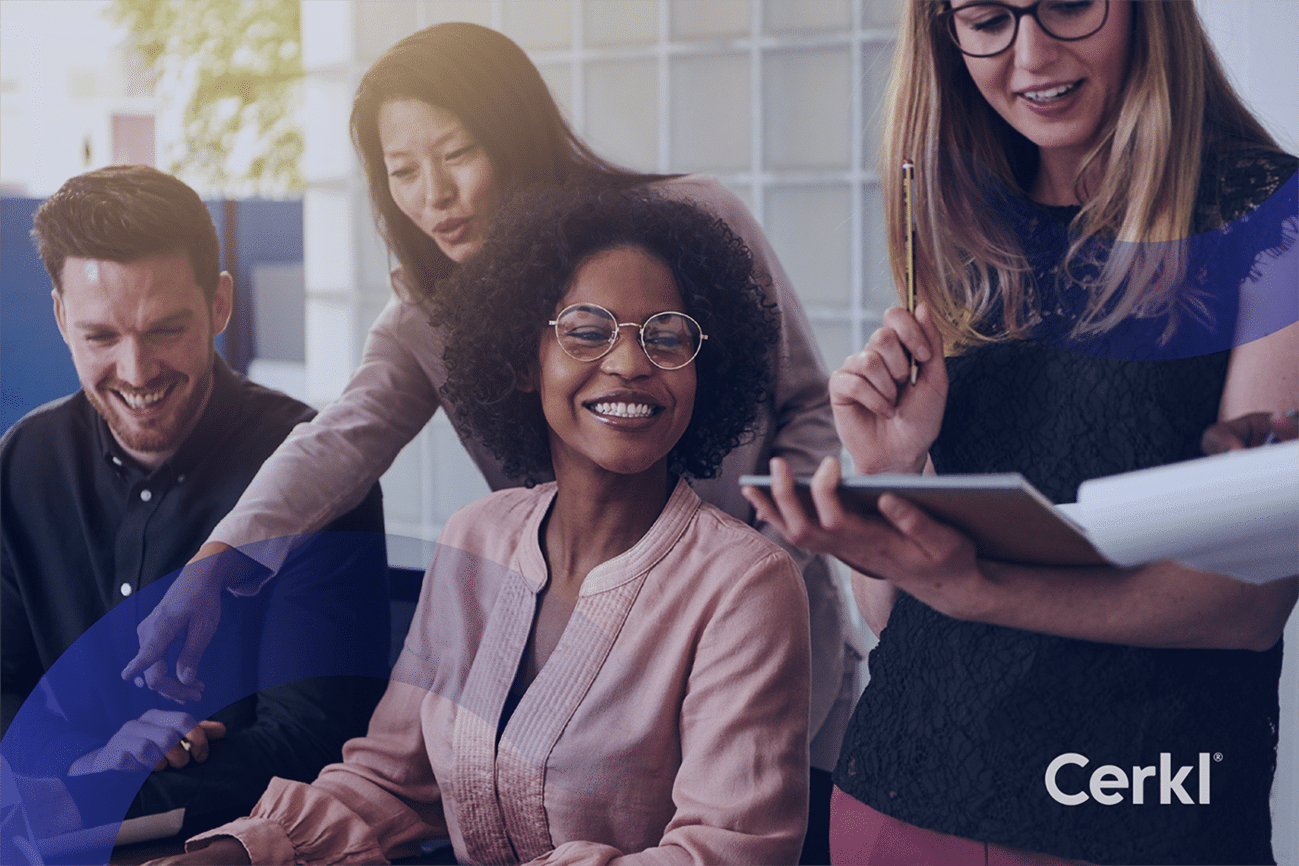 Is Your Internal Communication Plan Dictating Your Communication Strategy?
It better be. Sure, your best guess is okay, but with content and audience insights at your fingertips, you'll know soon enough if your employees are making different choices. An internal communication plan dictates your internal communications strategy, so in this blog post, we will show you our internal communications plan template to improve your strategic decisions.
Internal communicators are often asking the following question: "How do we make our internal communication plan data-driven?"
First things first. Going from sending out the information to absolutely knowing how it performs while being asked to interpret the results can be what the British call a sticky wicket. Let's just say that it's tricky.
Especially when your gut is thinking one thing while the empirical data is saying something else entirely, don't you hate when that happens? Well, from now on, embrace it! Like that time you thought employee spotlights were tracking with your audience, only to find out that they're being outperformed by CEO updates. Remember that one?
Here's the good news, this blog will help you synthesize data and turn it into actionable projects – the very essence of collaboration and smart working.
Which Measurements Really Matter?
If you've been an internal communicator long enough, then you've probably already been told that the ultimate engagement metric is Open Rate, which Apple's iOS 15 made useless, by the way.
If you want measurements that won't expire like milk, then stick with the content and audience-focused ones – they're virtually future-proofed. That is because audience preferences matter. Pair them up with category trends, and you've got a good 1-2 punch to dictate your content calendar.
Planning Makes Perfect
An internal communication plan like a communication tool comes in all types of sizes. So what strikes your fancy? Is it a high-level plan, a detailed strategic plan with metrics, or a project plan designed for team collaboration?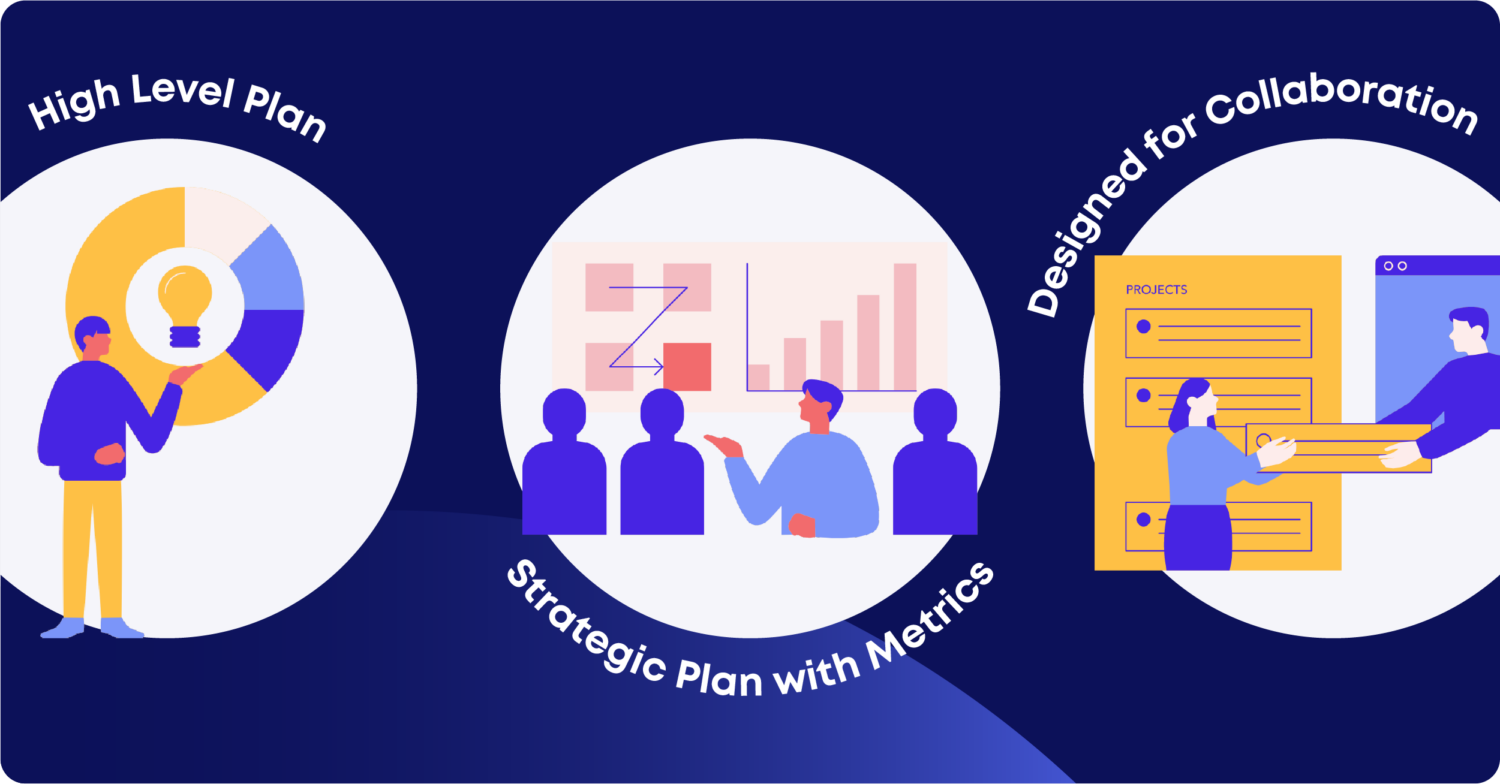 Internal Communications Plan
A Great Internal Communication Plan Template can make all the difference. Here's just a little sneak peek below.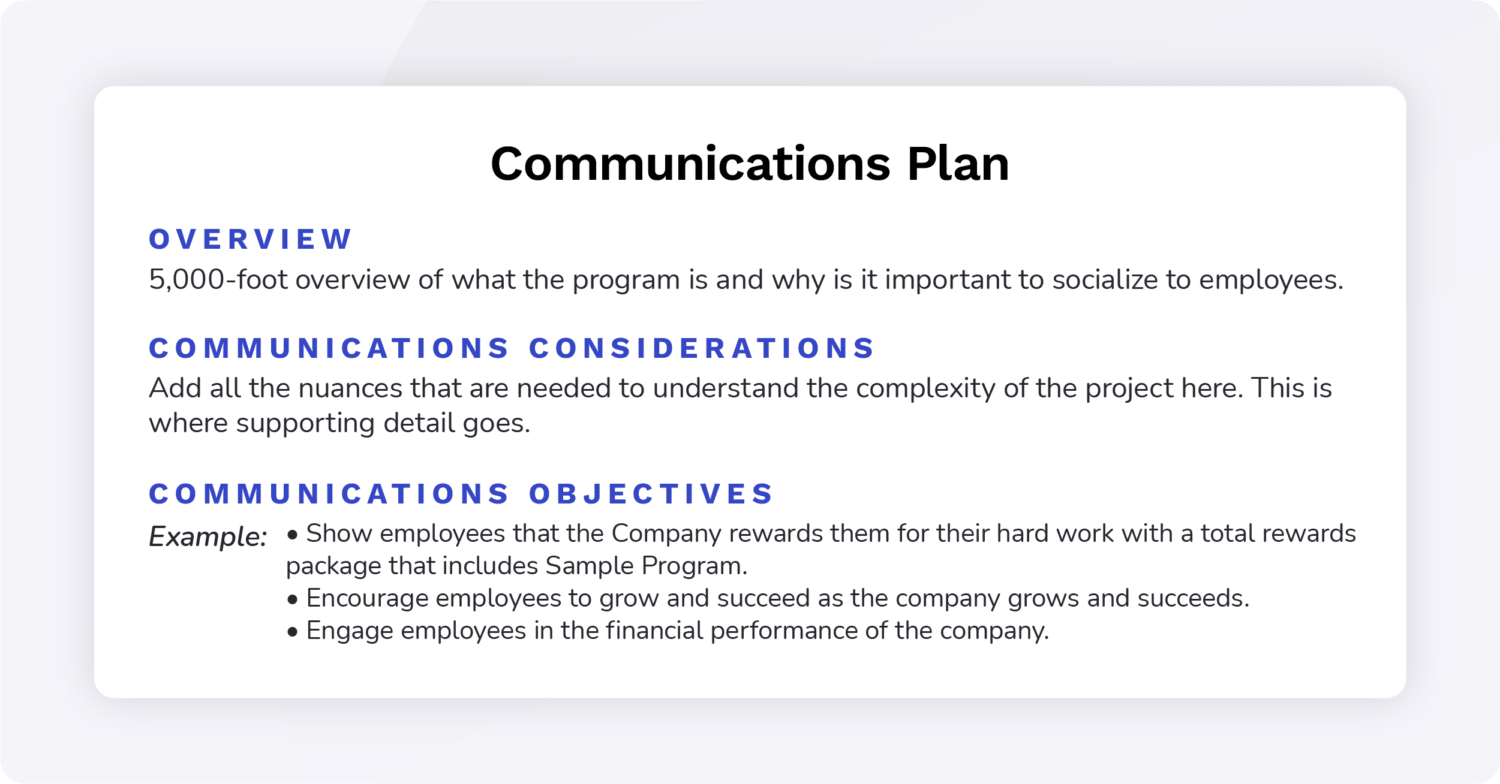 With employee behavior as part of the internal communication strategy, most internal communication needs can be met with one of the following options to keep you on track while allowing employees to hop in and row in the same direction.
High-Level Internal Communication Plan
Most folks see better than they hear. That is why visuals can make information a lot easier to understand. Moreover, high-level internal communication plans provide a 100,000-foot view of the timeline and projects your team is tackling. It is an excellent choice for sharing with leadership, so they can quickly understand what is on your plate without all the gory details.
Here's a sneak peek: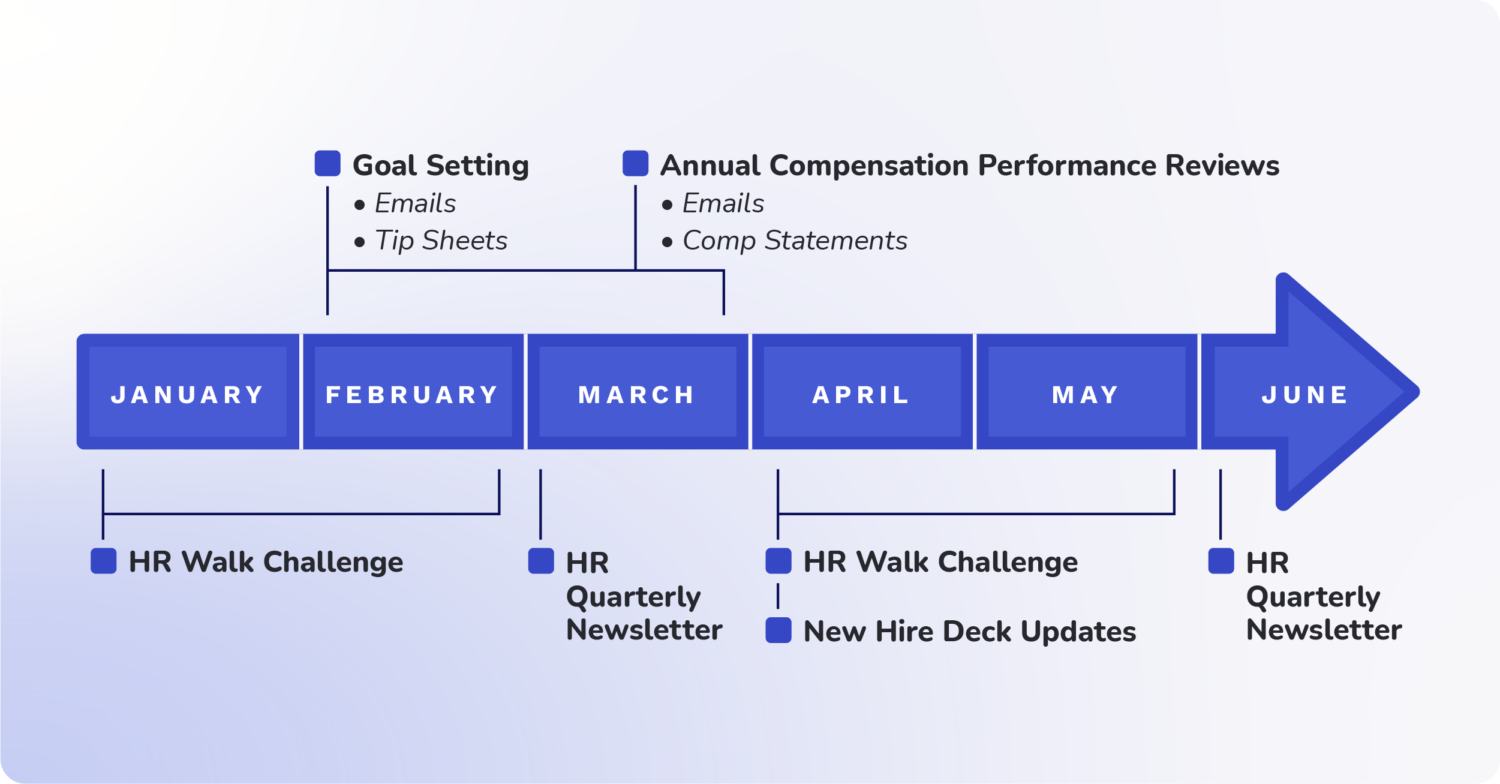 The perfect internal communication strategy plans the messaging for special projects by specifying internal social campaigns, which links you need to include, and even what type of content you're promoting. Everything that's required for internal social media planning and internal channels you are using in one handy-dandy place. In addition, an editorial calendar is super important for your internal communication plan.
Big thanks to our friends at Internal Comms Pro for putting this fantastic internal communications plan template together.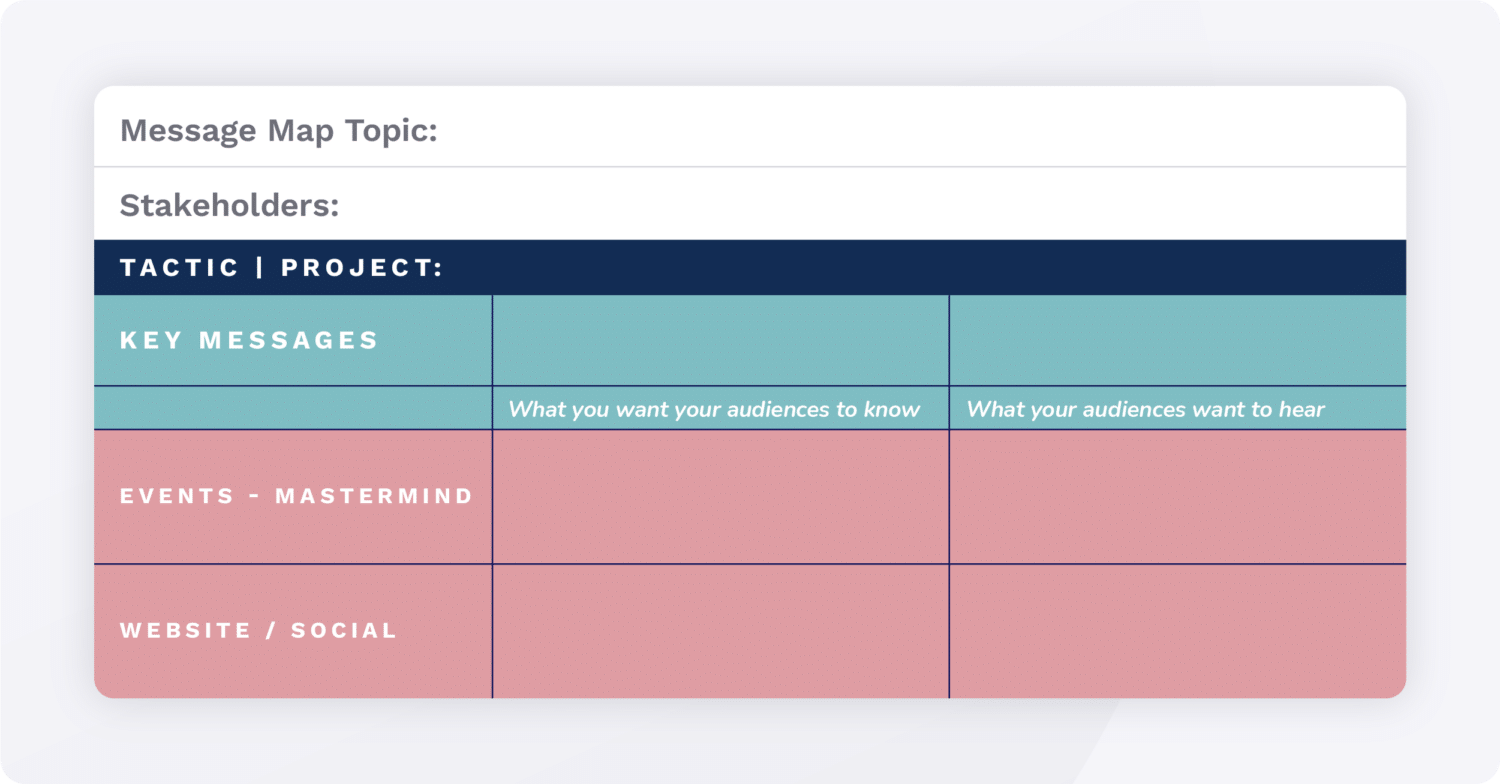 Ideal for small teams who just need to prioritize all the asks from various departments. Quick and to the point, it lays out your service delivery and support plan so that everyone has a clear understanding of the level of support your team will provide.
This internal communications plan template we made ourselves: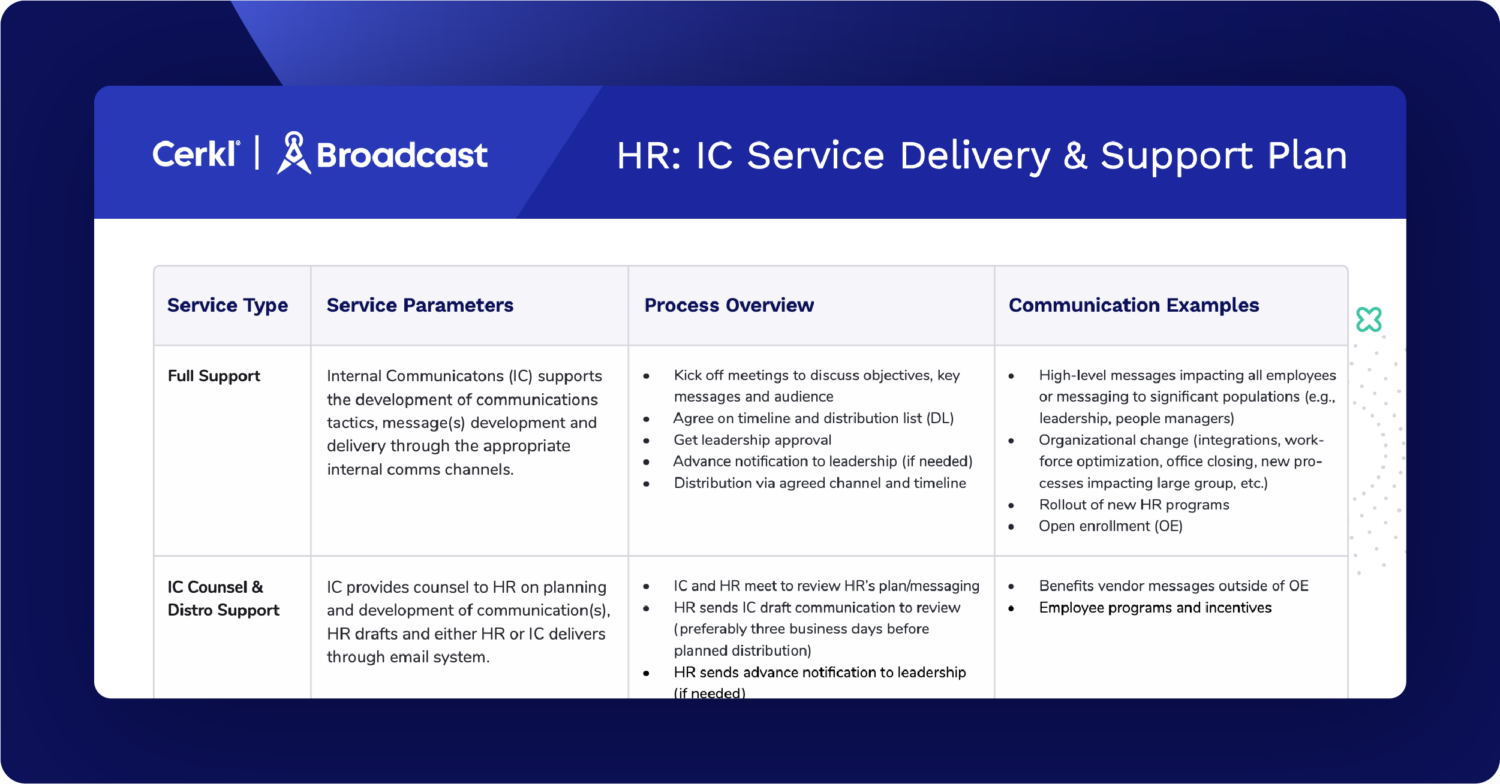 What Are My Most Valuable Channels?
Thirty years ago, Bruce Springsteen sang about "57 channels, and nothing's on." He wasn't wrong. There are even more channels now, so pinpoint the relevant ones.
An internal communications audit is a must-have to truly gauge content consumption across your communications channels. It's a best-practice review that you shouldn't cut corners on – even if it means having to inform leadership that it's time to send an ineffective channel off into the sunset.
Begin by looking at your company's content types and communications channels to gain valuable insights from employees and business partners. After that, think about a cross-departmental sample of employees or obtaining employee feedback across the entire organization.
Between the content you manage via email, employee intranet, social, print, and digital signage, it's good to gain a snapshot of the employee experience and see each channel's visibility.
The key is focusing your department's resources on the most critical communications channels.
Key Questions:
● What types of content do employees interact with most?
● What types of content do employees want more of?
● Are you properly tagging content?
● Do content types (features, leadership messages, process, or compliance notifications) impact content consumption across your communication channels?
The answers will help your team identify which channels your employees enjoy the most and which types of content they're consuming.
The net result of a channel audit will help you cut down on the frequency of posts or time spent on less engaged channels. This is an impressive way to update your strategic internal communication plan that shows value.
Keep Your Strategic Internal Communication Plan Alive – and Updated
By reintroducing the plan with each new project, your service delivery with your business partners will always be consistent. Using the internal communication plan as a guide, your planning/kick-off calls can be focused on the project details and timeline. Most importantly, communicate service delivery levels continually with your IC business partners, and you'll see greater efficiencies and improve your internal communication strategy.
The end of the calendar or fiscal year is a great time to review the service delivery plan and amend it as needed. With Cerkl Broadcast, you can create custom dashboards and automatically share analytics and insights with all your business partners.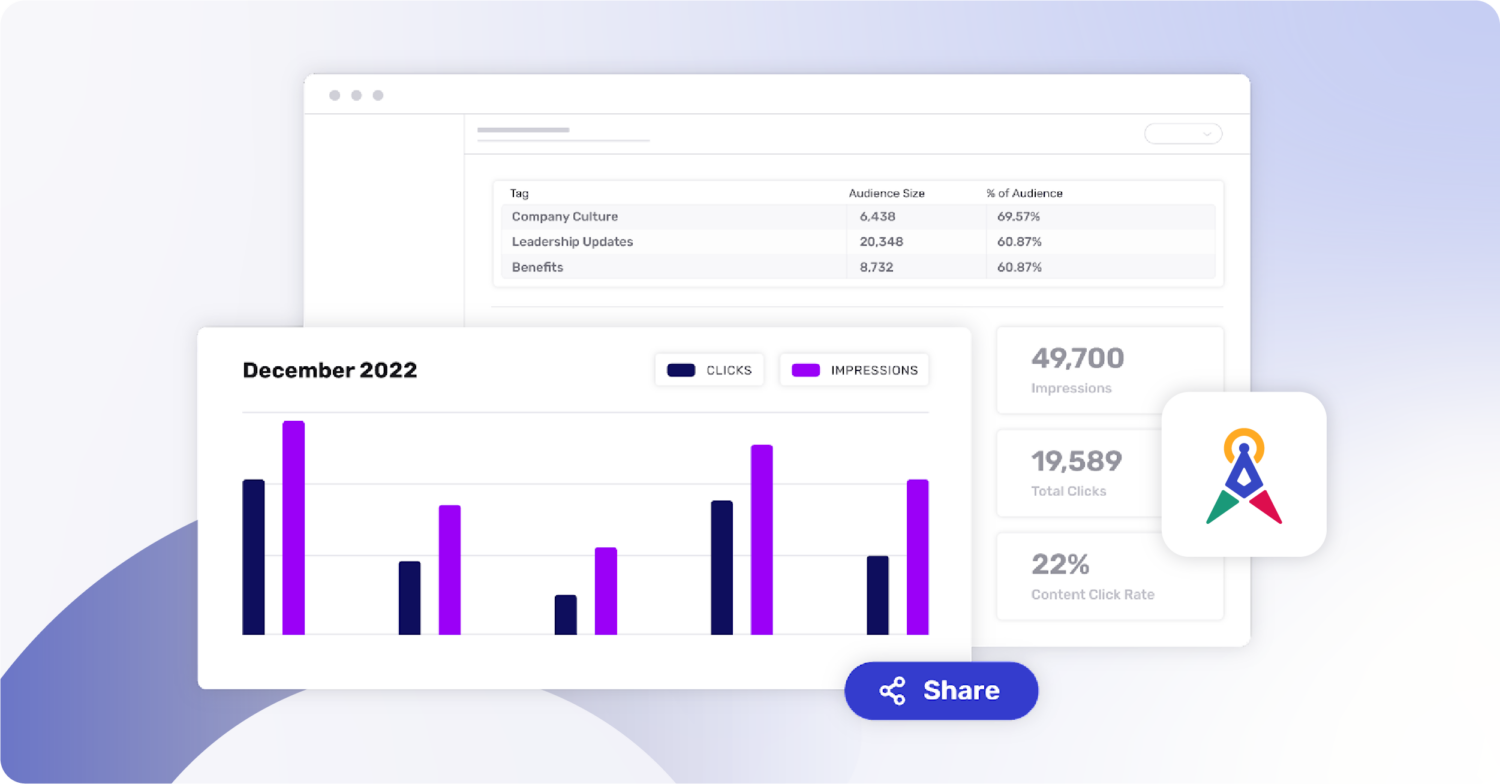 Pick a timeframe and see how their communications performed. There are no more cutting and pasting graphs into a presentation deck.
We always welcome the opportunity to help elevate employee communications within your company – from the best approaches for communicating organizational change to assistance in executing communications strategies through technology.
Certainly, synthesizing data and turning it into actionable projects is vital. However, it doesn't give you magical powers to plan out each business unit's communications semi-annually or even quarterly.
Instead, you'll have to set clear expectations for how you'll provide service to each business partner. It's not that hard. To sum up, as you cultivate relationships across the company, look for opportunities to communicate what each service level looks like with your business partners, and you'll create consistency before you know it. Subsequently, you'll see greater efficiencies with communications planning and execution. It's the ultimate win-win.
What's next?
Improve internal communication with Cerkl Broadcast and join millions of satisfied employees who trust us to streamline their companies' internal communication strategy. In fact, get the template they use for free, no risk, no commitment.
Want feedback? If you complete it, we will provide you with free, personalized advice on how to improve. Get started using your email.