IBM reports that 67% of workers are not tied to a single place like an office or a store. But many mobile workers are not satisfied. They are changing their jobs and searching for higher salaries; they're incredibly hard to hold on to. This gives an excellent opportunity to the mobile workforce to use mobile workforce management and mobile workforce management software.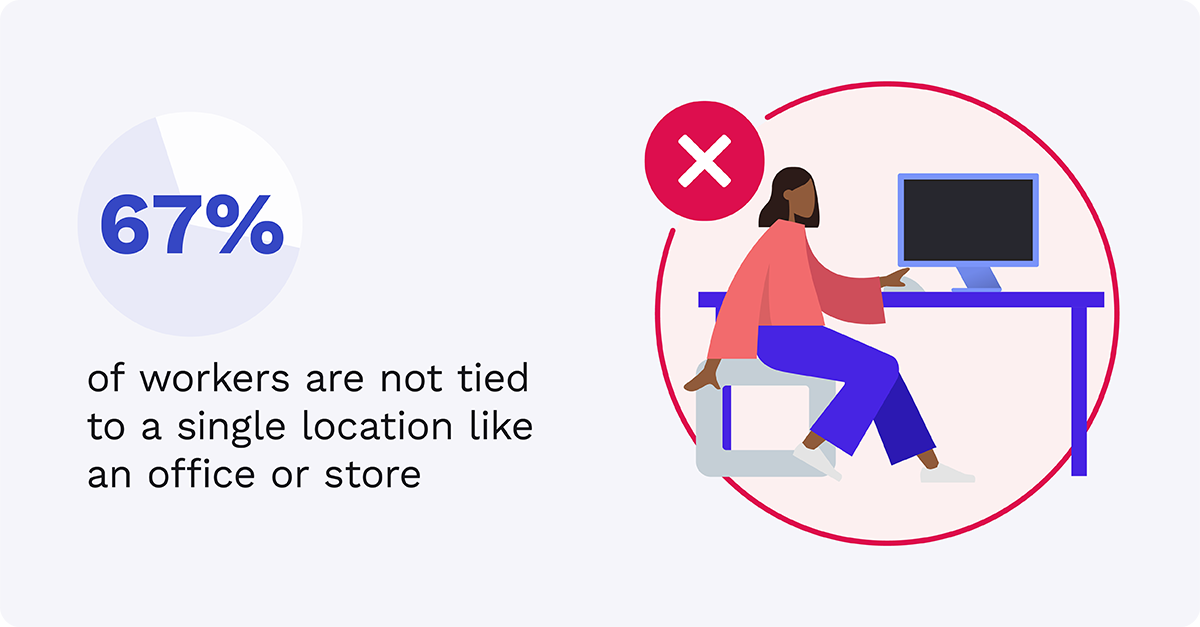 For internal communicators, long gone are the days when you have to send expensive direct mail, leaflets, and digital signage. Not only does it take a lot of time, but it doesn't have the capacity to be analyzed and measured. But there are other problems that affect mobile workforce management.
Challenges in Managing Your Mobile Workforce
We can list several pain points faced by internal communicators when it comes to mobile workforce management. These include:
Fragmented Communication Channels
Internal communicators often struggle with managing communication across various channels and devices. Deskless workers may use different communication tools or rely on personal devices, making it difficult to ensure consistent and effective communication.
Limited Reach and Engagement
Communicating with deskless workers can be challenging—they are either remote or mobile. Traditional communication methods: emails or intranets, may not reach them in time, resulting in lower engagement and information gaps.
Information Dissemination
Sharing important updates, policy changes, or training materials can be cumbersome when targeting deskless workers. Without a centralized mobile workforce management software in place, communicators may find it difficult to ensure that essential information reaches all employees, potentially leading to miscommunication or non-compliance.
Lack of Feedback and Collaboration
Deskless workers may feel disconnected from the larger organization, leading to a lack of employee feedback or opportunities for collaboration. Internal communicators struggle to facilitate two-way communication and create a sense of belonging among them.
Tracking and Measurement
Measuring the effectiveness of internal communication efforts becomes challenging when a mobile workforce is involved. It can be difficult to gauge their level of understanding, engagement, or satisfaction.
Language and Cultural Barriers
In organizations with a diverse workforce, language and cultural barriers may impede effective communication. Internal communicators need to address these challenges to ensure that all employees, regardless of their background, receive and understand the messages conveyed.
Change Management
When implementing new processes, policies, or technologies, internal communicators may face resistance or reluctance from deskless workers. Managing change and addressing concerns requires proactive communication strategies to ensure successful adoption.
There is an increasing prevalence of internal communicators trying to retain, manage, and coordinate a mobile workforce without relying on outdated communication like direct mail or even email that doesn't work. A 2022 survey by Project.co showed that 74% of surveyed businesses have started using new communication tools. Organizations need to find ways to retain their employees and keep them satisfied. As a result, they are increasingly turning to tech solutions.
It's not just the internal communicators, but it's the people they are communicating with. Employees don't feel like they are receiving good internal communication. Nudge found that 59% of workers feel like they don't receive enough communication.
Mobile Workforce Management in Different Industries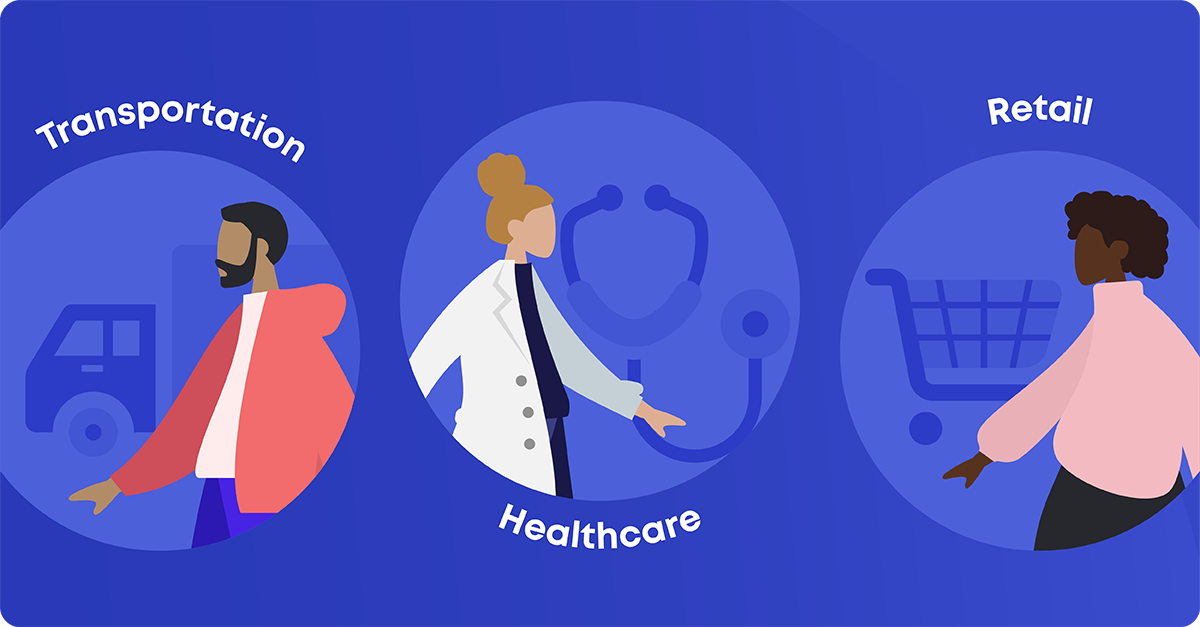 Industries with a mobile or deskless workforce are characterized by employees who do not primarily work at a desk or fixed location. These industries, such as healthcare, construction, transportation, retail, and hospitality, rely on mobile technology and tools to facilitate real-time communication, task management, and data collection for efficient operations and seamless collaboration in changing environments.
Transportation
Transportation is a good example. Take for example the trucking industry, which according to the American Trucking Association, employed 3.49 million truck drivers in 2021. Those drivers are the only reason for the freight industry; without each truck driver employed, companies like Love's would not be in business.
Communication is critical to the trucking industry. With good internal communication, according to TCI Transportation:
Operations run more efficiently
Problems are solved quickly
Customers are more satisfied
TCI also advocates for digital communication tools like mobile communication technology: "with these tools, drivers can easily maintain communication with the back office."
Manufacturing
The manufacturing industry is in constant flux as technology adapts and grows. Even with the uncertainty of the pandemic and the economic environment, the industry is surpassing expectations from previous years. Demand has been increasing as people have more ability to consume.
Deloitte says that there will be many obstacles ahead like sourcing bottlenecks, global logistics backlogs, cost pressures, and cyberattacks. But there are still some things Deloitte suggests: "to maintain growth, leaders should leverage digital technologies, adopt strategies for the future of work, and drive supply chain resiliency." A specific digital technology that manufacturers could use is mobile workforce management software. This way, they can communicate with their workers more effectively.
Healthcare
One of the industries that was hit the hardest by COVID-19 was healthcare. Employees felt overworked and underappreciated. But just like manufacturing, there are a lot of mobile workforce management technologies that are becoming more prevalent in the industry.
Burnout and stress levels are affecting healthcare workers, and they need to find ways to make healthcare communication easier, as many healthcare workers are not tied to one computer or are on their feet all day. Creating a sense of community is also important to healthcare workers to increase retention rates and that can be done through internal communication. Many people spend more time with their co-workers than with their families. So, creating a welcoming environment is important, says the American Nurse Official Journal.
Retail
The National Retail Federation found that in one year alone (2021), retail sales grew 7% and totaled $4.9 trillion, which is above the pre-pandemic average annual retail sales growth of 3.6%. But, a lot of the sales that are being made are online, meaning that there needs to be some sort of technological and physical hybrid.
Just like the other industries listed above, technology is something that companies have to integrate. It is also about the people within the industry. Retail Insider reiterates that human resources and intelligence that continue to provide direction and strategy to organizations. Many people have resigned, and retention is a major issue: McKinsey reported that retail employee turnover was 60% in 2022. There are a lot of struggles that this industry faces, like different locations locally and internationally, different cultures, and diversity. Large retail chains in the US can use personalized communication in order to thrive and retain workers.
Employee Mobile App
With mobile workforce management software like an employee app, there are ways that internal communicators can reach their audience effectively while still having the mobility of their job. McKinsey conducted a study about the changing workforce. They found that there is a large persona–the "do it yourselfers"–that value autonomy and a sense of purpose. Their advice is to offer this group freedom and a sense of purpose. It is accomplished on the go and with dynamic technology-driven personalization.
In email-less mobile workforce management, organizations can use mobile applications to facilitate real-time and direct communication between managers, supervisors, and mobile workers. This approach offers several advantages over relying solely on email for workforce management which can lead to personal and organizational successes. Not everyone has an email address. But even if they do, they don't always have access to their desktop. Everyone always has access to their mobile phone. Meet employees where they are, even if it's in line waiting for a coffee.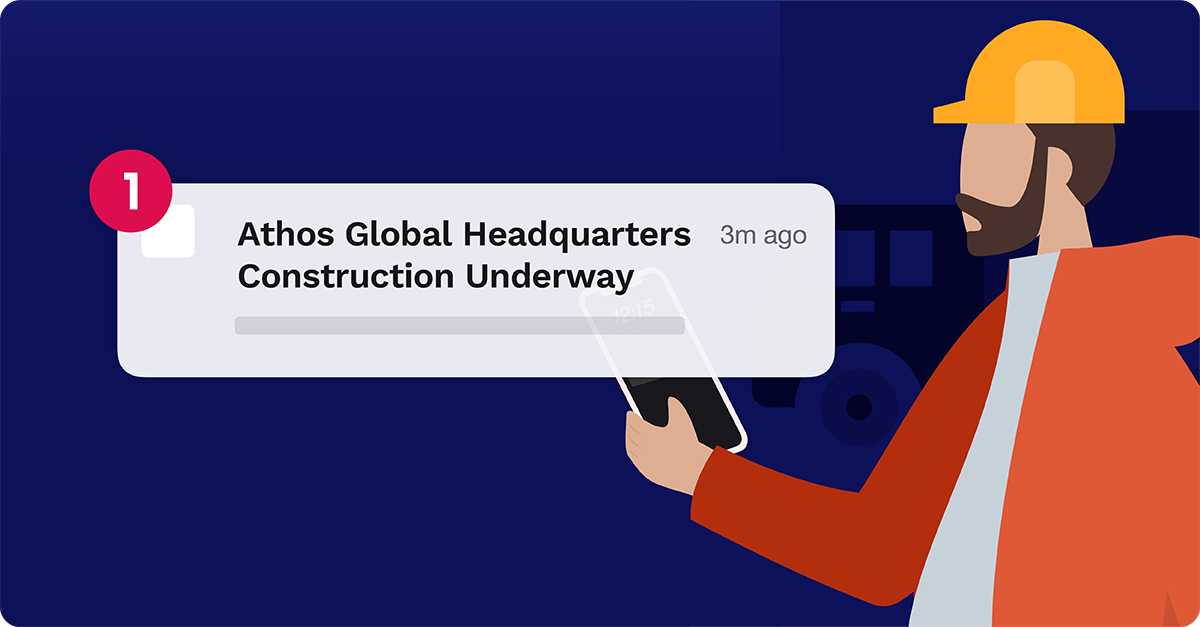 Personalization
By using mobile applications and collaboration tools, managers can communicate with their mobile workforce instantly while delivering relevant news to each individual. Personalization technology provides direct updates, instructions, and important information that is relevant to each employee based on interests and attributes. This ensures that everyone is on the same page and productivity is not hindered by apathy or communication gaps. Linkedin says that hyper-personalization is the next big thing for employee experience. It means that it's giving employees greater choice over what matters to them. This strategy, paired with internal communication, can be used to the mobile workforce's advantage. 
Collaboration
Even with a workforce that is geographically divided, it is still possible to work with other employees seamlessly. Collaboration tools designed for mobile workforce management foster better teamwork and collaboration among dispersed teams. Mobile workers can communicate and collaborate with each other, share updates, and seek assistance from colleagues when needed. A practice that can be used in tandem with a mobile app is group chats or channels to facilitate team discussions and information sharing. It's a holistic approach for both tactical work and broader corporate communications. This level of collaboration fosters a sense of unity among mobile workers and enhances their ability to work together effectively, even if they are physically distant from each other. G2 says that emotional connection is the key to employee retention for mobile workers and communication can foster connections.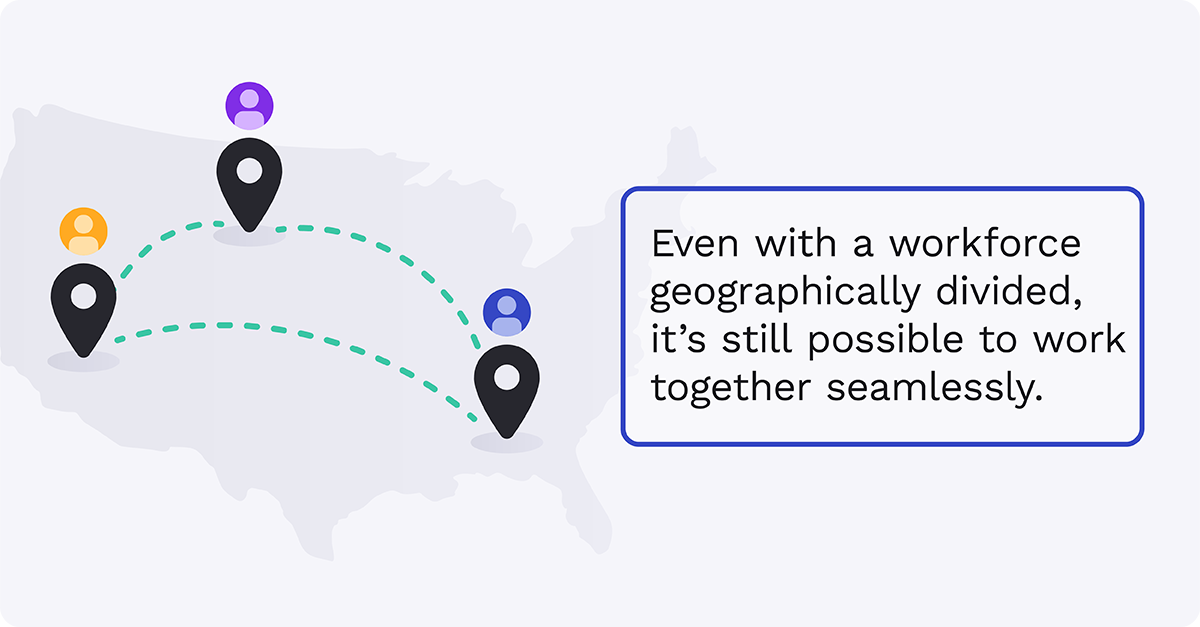 The mobile workforce might be in different locations, others are just not at a desk. Businesses – healthcare, manufacturing, and retail – have opportunities to bring people together with employee mobile app communication mixed with an in-person meeting. Specifically at a manufacturing company, there are lots of employees in the manufacturing lines where they receive communication about weather conditions, security updates, and incidents. One way that community can be fostered is by having one person read the daily message to the rest of the line, turning it into a recurring opportunity to create a community and not just co-workers.
Analytics and Reporting
Mobile workforce management tools come with reporting and analytics features that provide real-time insights into workforce activities. Managers can track the progress of tasks, monitor performance metrics, and generate reports on various aspects of workforce management. This data can help identify bottlenecks, optimize processes, and make informed decisions in a timely manner. Some examples include optimizing shifts, making decisions about compliance, providing information based on location, and identifying safety concerns.
The University of Pennsylvania says that data measurement gives companies the power to make well-informed positions and avoid spending money on strategies that don't work or inefficient operations. If communication can be measured, then the productivity of the organization can increase. The result is higher levels of performance and positive business outcomes.
Security and Cost
While email communication can sometimes pose security risks, mobile workforce management software tools typically come with built-in security features. These tools often offer secure channels for communication, data encryption, user authentication, and access controls, ensuring that sensitive information remains protected.
Not only that, but it is much more cost-effective than other platforms like Microsoft. It is $70 for its 365 suite for each person. This is in comparison to a communication platform that starts at $500 dollars for an entire organization.
Leveraging Employee Apps for Better Mobile Workforce Management
Email-less mobile workforce management leverages mobile applications and collaboration tools to enable real-time, direct, and efficient communication between managers and mobile workers. Not only does it make communication more efficient by reducing technology barriers, but it also makes engagement easier with personalized content. Especially for people who aren't tied to a specific place, mobile communication makes their jobs easier and can even connect co-workers who aren't in the same place. This approach enhances productivity, collaboration, and data-driven decision-making, ultimately leading to more effective management of a mobile workforce.
What's Next?
Ready to optimize your mobile workforce management? Click below to access a free cross-channel audit and unlock insights for enhanced efficiency and productivity.
FAQ
What is mobile workforce management?
Mobile workforce management involves the coordination, optimization, and supervision of employees who work remotely or in the field. Internal communicators and team leaders are tasked with managing projects, schedules, communication, and resources. They need to ensure efficiency, productivity, and effective collaboration among remote or mobile workers. Ultimately, mobile workforce management aims to streamline operations, enhance communication, and maximize the productivity of a workforce that is not centralized in a traditional office setting.
What is an example of a mobile workforce?
Many industries have a mobile or deskless workforce that relies on mobile technology and devices to facilitate real-time communication. The transportation industry is an obvious example since many of the people who work in this sector spend most of their time on the road.
What does workforce management do?
The primary role of workforce management is to optimize the productivity and efficiency of an organization's workforce. Typically, it includes vital tasks including scheduling, time and attendance tracking, forecasting, and resource allocation. This ensures that the organization's human resources are utilized effectively to meet business goals.
What are the disadvantages of a mobile workforce?
Disadvantages of a mobile workforce include potential challenges in communication, collaboration, and supervision, as well as issues related to data security and maintaining a cohesive company culture. Mobile workforce managers may find it difficult to monitor remote employees and ensure consistent productivity. Remote or mobile workers often feel isolated and lacking in recognition.