In the wake of the Great Resignation, companies are now more than ever looking to recruit and retain their employees. As an internal communicator, building out an employee branding strategy can combat plunging retention rates by a 28% reduction in your organization's turnover, and attract stellar employees.
That's why I'm giving you a sneak peek into our process and providing steps that'll help an organization of any size. Think we're missing anything? Here are 9 tips for a stellar employee branding strategy to attract and retain top talent:
Discover your employee branding
Craft employee-led focus groups
Align and outline company cultural values
Ensure employee branding consistency and education
Strategize different employee experience stages
Launch employee channel audit and evaluate new opportunities
Map out your employee experience branding collateral
Use these employee-experience collateral ideas to spice it up
Empower your employee brand ambassadors
We will get into this in more detail.
Discover your employee branding
There's tons of front work your team has to do to get your employee branding in a good place.
Before you set up any meetings outside your team or buy any swag with a tagline you might've thought up, the following questions are answered:
What's the purpose of your employee branding strategy?
What goals does your team have for this project?
What resources do you currently have?
What is or isn't working about your current resources?
What is your team's measurement for success for this employee branding project?
Once you have answered these questions and laid the foundation for this undertaking, it's time to launch into the brand identity discovery phase.
The best way to discover more about your company's culture and highlight any concerns at the start? By asking your stellar employees directly.
Your marketing team can share your brand's mission, vision and values with you, but the average employee sees them in a different light.
Not only are you making sure your team is going in the right direction, but by talking to them upfront, you're building an "open door" reputation.
Craft employee-led focus groups
There's an art to crafting a good focus group experience. It starts with making a list of participants for a cross-functional and cross-generational supergroup.
Ideally, you're looking for ten or fewer unique perspectives to join the group. If you're a member of a larger organization, you might want to run a few different rounds of groups on a regional or international level.
It's essential to set the tone for the employee focus group before you start, with a strong emphasis on transparency.
Our Talent Acquisition All-Star, Shannon, pulled together her most successful focus group questions to bring back to your team.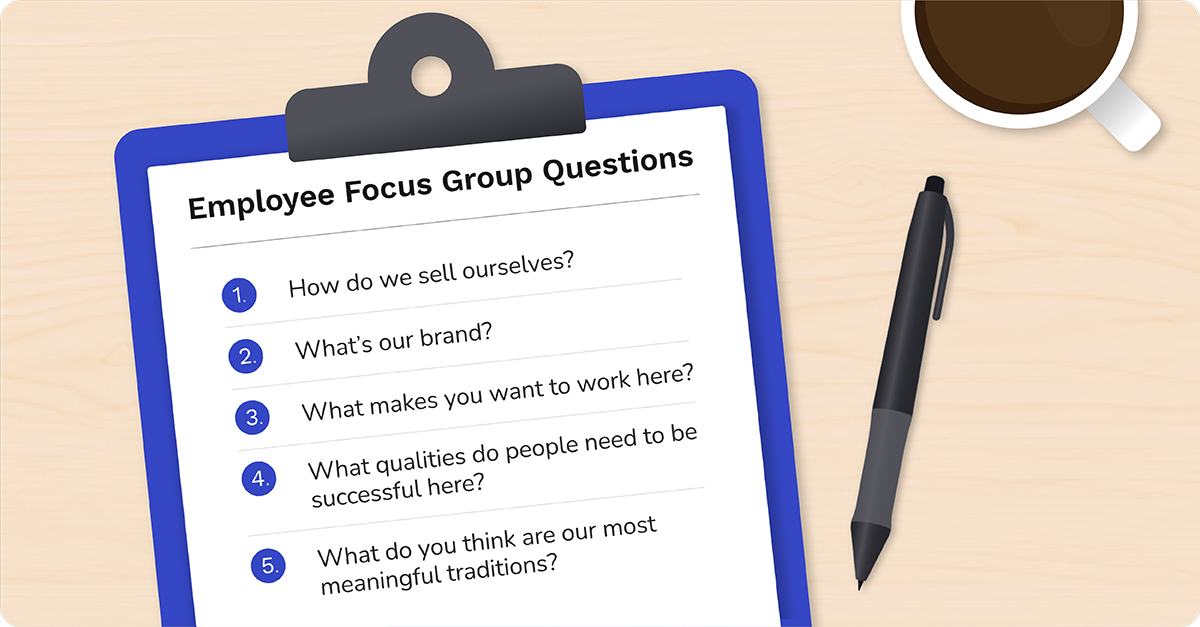 You can pull specific words and phrases directly from your employee focus group sessions that shape your tagline, values, and key messaging.
Align and outline company cultural values
Hopefully, you'll be able to pull the most important messaging from the great conversations you've had in the employee-led focus groups.
Now, it's time to work this change from top-down. Depending on the size of your organization, members joining your branding task force can vary from the CEO to your team lead. This is your chance to present your findings from the employee resource groups and the core messaging your team wrote, getting enthusiastic feedback from your higher-ups.
Involving leadership this early on in the process will establish one of your stellar employee brand ambassadors and ensure that your messaging stays connected.
Once you've crafted drafts for important employee branding elements like a belief statement and key messaging, it's time to bring in some long-haul and green employees. It's definitely the most difficult part of the process. Not because it's challenging to craft, but because you'll be overwhelmed with opinions.
This feedback isn't about your grammar or word choice; it's ensuring that new and old employees are onboard and aligned with your foundation to the employee brand.
Ensure employee branding consistency and education
Once your team has your messaging ducks lined in a proverbial row, you need to ensure it's solidified and accessible.
Working alongside your Marketing, Design, and/or Branding teams, you should confirm the extension of your brand with the correct gatekeepers. Things like colors, vocab, naming conventions, processes, and more have to live under your company brand in a way that will last.
Moving forward, posting these employee branding assets on an accessible platform like your intranet will help educate your employees and solidify your branding foundation.
Strategize different employee experience stages
There's a vast messaging difference between someone you're onboarding and someone who's been with the company for a decade.
Depending on the employee stage, the team's collaboration, responsibilities, and processes are unique.
That's why our cultural team broke down Cerkl's existing employee experience (XP) cycle into the following chart – to make it easier to tackle and develop each stage.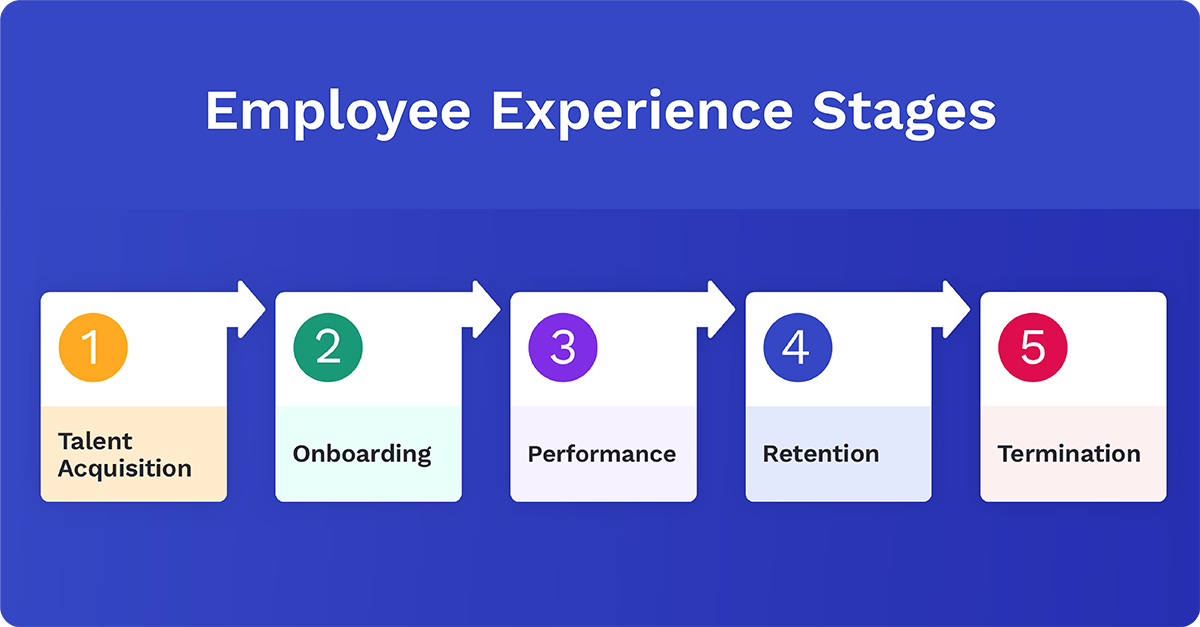 Launch employee channel audit and evaluate new opportunities
Before you start spitting off ideas at your next caffeine-fueled brainstorming session, your team should take stock of what's needed for each stage of an employee's experience.
If your team is looking to launch a more employee-centric channel, a very up-and-coming one is culture Instagrams. Instagram is a far more casual platform than LinkedIn. There's not even a need for an official post. Over 500 million users post on their Instagram Story daily, so the likelihood that your org is tagged increases.
If you're uncertain about where to start, I'd look to Marriott's Career Instagram. They do a fantastic job with employee spotlights, showing the rich history of their business, and stellar employee initiatives like TakeCare.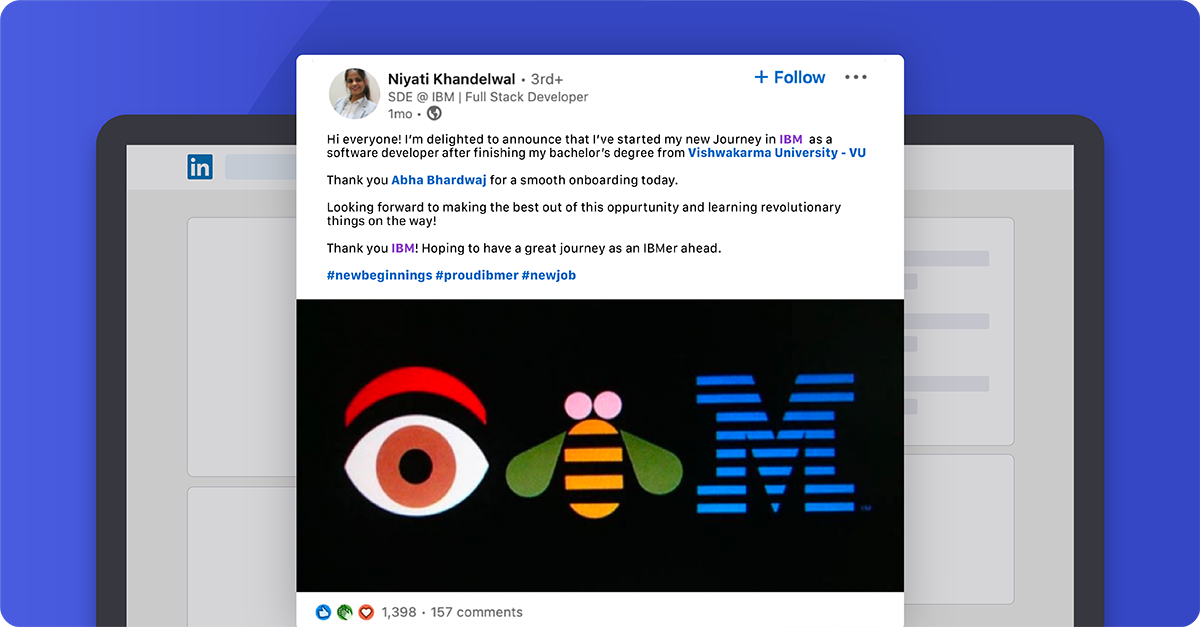 Using platforms like Glassdoor to showcase your employees' opinions about their organization is a quick win for your department. The free Glassdoor plan has many benefits, such as responding to reviews, showcasing your mission, vision, values, and getting some basic analytics.
But with the good also comes the bad. You're going to get some people who think your organization and internal brand suck, and they want to share that opinion.
Glassdoor created helpful review response templates to cover great responses for the good, the bad, and the ugly.
After you've figured out which channels you'll be utilizing, it's time to think through what media and art you're going to need to whip out.
Map out your employee experience branding collateral
It's best to break it down into actionable phases when tackling a behemoth of a project like this one. By mapping your dream collateral to the stellar employee experience chart, it's easier to prioritize and launch.
With businesses shifting towards a hybrid or remote work approach, it's essential to consider the "where" of work when thinking through different employee experiences.
Employee experience collateral necessities
There are a few pieces to the employee branding puzzle that are vital:
Onboarding guide that's educational about the brand
Performance improvement and review plan
Careers page highlighting benefits and available positions
Of course, there are other equally important elements, but these suggestions should get the ideas rolling.
Use these employee-experience collateral ideas to spice it up
Job listing language
This is your first impression with candidates, and it's lasting. Folding your core values into a description is a great way to ensure that culture fits apply to the position.
For example, Cerkl posted a Talent Acquisition position to attract progressive, fun-loving candidates that led with the following:

When asked why they applied for the position during phone screenings, each applicant geeked out about the brand voice of our listing.
To scale this employee branding strategy, you can spin up a fun-loving, culture-focused boilerplate that's added to each position listing.
Hiring announcements
Let your new employee shout from the LinkedIn rooftops that they've joined your team from day one. One of my favorite takes on this is IBM's employee branding, as you can see below.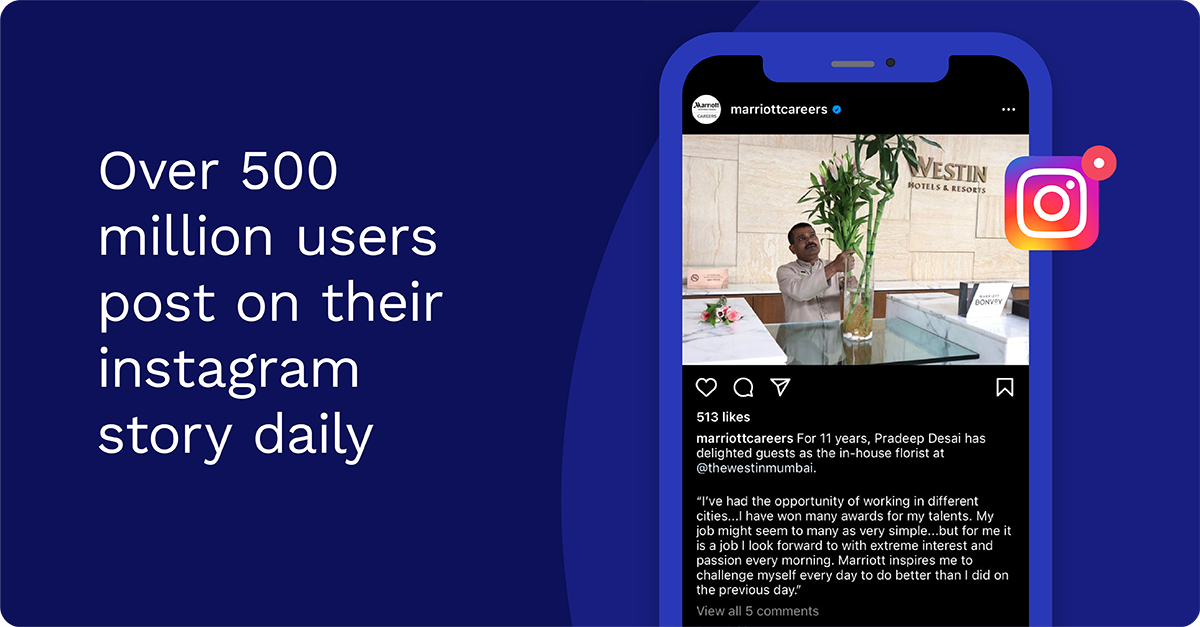 You can provide this optional art with the rest of your onboarding materials.
Empower your employee brand ambassadors
Before you launch your stellar employee branding strategy, you want to select champions who genuinely embody the corporate values you're highlighting.
There's no "key department" to go to when you go on your star search for brand ambassadors. You're looking for a wide range of team members, preferably people who've been there for five years.
This isn't an official position. Your brand ambassadors gauge the pulse of your organization and are the ones you may choose to highlight in different areas of the stellar employee experience.
Now's the time to fill up those swag carts and get the employee branding show on the road. The hard strategic work is done.
What's next?
We've created this internal communications channel audit to determine which channels your employee XP money makers are and which ones might need a little extra work.
Want feedback? If you complete it, we will provide you with free, personalized advice on how to improve. Get started using your email.