With COVID, the Great Resignation, remote workforces, and the quest for talent, you've probably heard there's never been a more important time to be an internal communicator. While this may be inspiring content for PR Week.com, is it viewed the same when communicating with c level executives?
If you're like most corporate communications groups, the answer is mixed. Often, it's compounded by a lack of access to the C-Suite. But this, too, is a double-edged sword. Quite simply, unless you're ready, be careful what you ask for.
Like any stakeholder interaction, you need a compelling story, a reason to believe and a winning point-of-view.
The good news is you know how to tell stories. The question is: can you frame your story in language the C-Suite will embrace? That's the key, because if you talk and think like a business owner, the C-Suite will notice. Better yet, if you perform like one, the C-Suite will love you.
This article is set on teaching you how:
1. Show Them the Money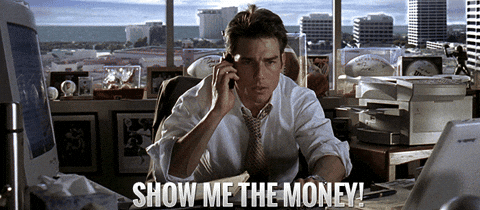 Have a profit center vs. cost center mindset. At ConAgra Brands, the CEO and his communication leader, Theresa Paulsen, adopted a value proposition for comms: "Our work will help the company make money or save money. If it doesn't make or save money, we won't do it." Sound dramatic? Yes, but it is sure to get your leaders' attention.
Another attention grabber: research shows that every employee who crosses from disengaged to engaged adds $13,000 to a company's bottom line each year.
Start your "show them the money" approach by leveraging the Cerkl ROI calculator to demonstrate how a streamlined employee experience actually impacts the bottom line. Pull them in by showing that the company is leaving money on the table without a clear strategy.
2. Assess for Success
Any good business plan starts with an assessment of the landscape. Internal communications strategy is no different. Internal interviews, insights from HR surveys, benchmarking, employee comms data from Broadcast and business leader discussions are great places to start. Then, take these tools and work with your cross-functional colleagues to prepare a SWOT Analysis This tool helps you identify actionable insights through a structured process to uncover strengths, weaknesses, opportunities and threats in the internal communications space.
The SWOT analysis can be great fodder for a second session with senior management and will help you with communicating with c level executives. Just be ready to discuss indicated actions – the answers to the "so what?" and "what are you going to do with it?" questions. Do this, and you'll be on your way to becoming a business advisor and strategist – in addition to a skilled communication tactician.
3. Be in the top 27%
Some surprising statistics courtesy of Stephanie Mann in Executive Communications 101.
Only 27% of internal communications functions have a strategic plan for communicating internally.
More than 50% of most internal comms are ad-hoc (reactive) vs. planned (proactive).
Companies with a highly effective internal communications strategy have been shown to deliver 47% higher returns for shareholders.
Having a strategic plan
There is power in putting your communications work within a broader business perspective. It should both describe the choices you are making in your work and how it fits with key business objectives. A strategic plan should include the following:
Vision and Mission for your internal communications function. The vision can be long term and aspirational. The mission should focus more on the day-to-day job to be done.
Where to Play. This is all about choices. Good strategy is all about deciding what you are going to do – and just as importantly, not do. This should include your priority audiences and ways that comms work and messaging will build the business.
How to Win. This is all about the ecosystem you need to be successful. What kind of resources are required? How will you structure your team? How will you set priorities? In short, how to win shows how you will organize for success.
Business and Communications Objectives. A big mistake people make is to only include communications objectives without linking them to a broader company focus. For example, a comms-only focused objective could be: increase open rates. A combined comms/business objective could be: Better execute company goals by doubling open-rates for strategy focused communications. The latter provides direction to your work and signals to senior management that communications are not an end in themselves, but a means to grow the business.
Goals, Strategies, Measures. These should cascade down from company goals and measures rather than created in isolation. For instance, if a business strategy is to attract engineering talent, the comms strategy could be a choice to: Attract engineering talent by
Editorial Objectives (tied to business objectives)
12-month content calendar with monthly themes and priority messaging (recognizing there will be a mixture of planned, opportunistic and ad hoc communications).
4. Go with Your COO
With a plan in place, you now have a baseline in which to update – and converse – with leadership. But don't try to do everything on your own – enlist your CCO. If your CCO doesn't prioritize internal comms like you think she should, get him or her on board. Convince them by showing them the money and demonstrating how internal comms can link overall company business and communication strategies and their own personal work plan.
If your CCO is regularly communicating with c level executives, see if you can take fifteen minutes of his or her next one-on-one to seed your vision with senior leadership. Don't spend all your time presenting. save time to get input and involve your leaders in brainstorming and co-creation. This will help them feel invested in your plan. Rather than a one and done interaction, this can be the start of a journey with regular progress updates and a strategy that continuously improves over time.
What's Next?
If you do these things, it might not happen right away, but over time – your C-Suite will love you!
Improve the way of communicating with c level executives with Cerkl Broadcast's platform. Book your demo now.