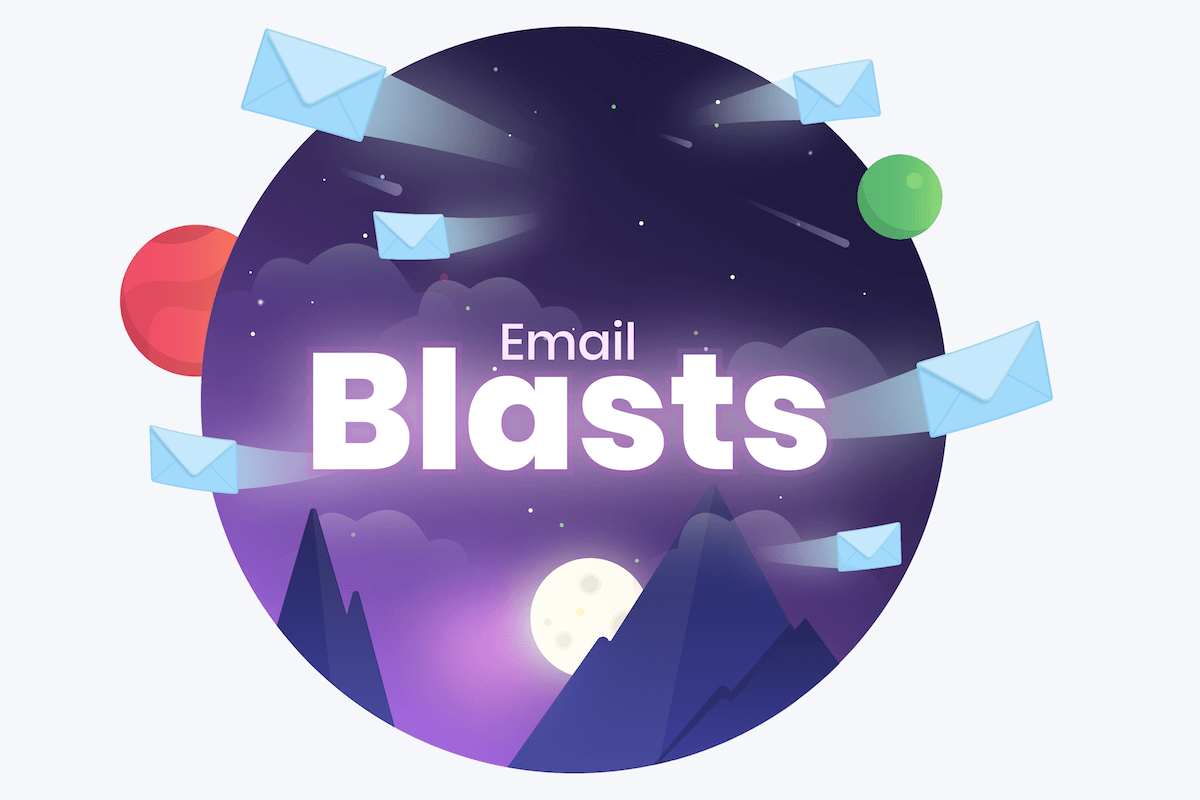 Introducing Cerkl Email Blasts
Occasionally you need to quickly get in contact with your audience outside their personalized newsletter send time to showcase a big event, closing, or announcement. That's why we are introducing Email Blasts, the easiest email creator you've ever used.
For the last six months, our Development, Success, and Product teams have worked to understand how our clients are using our current single email creator, Dedicated Email. We looked at one year of our clients' comments and suggestions and took that feedback back to the drawing board to reimagine how single email messages are sent in Cerkl.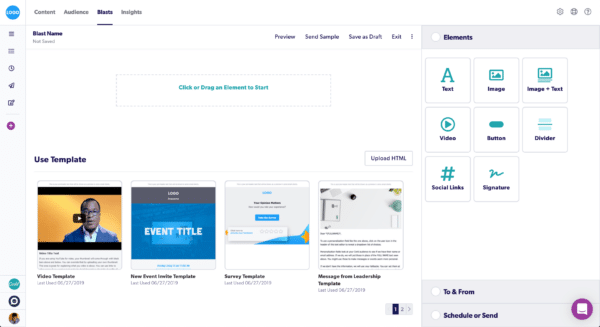 The result is a drag and drop email builder that gives you more options to connect your audience to targeted single messages. Just choose the elements you want to add, put your spin on them, and see the progress as you build. No post-send surprises here; just beautiful messages your audience will love. If you can type a Word Document, you can use our builder to create a helpful Email Blast.
What's New in Email Blasts? Spoiler – Everything!
Choose Your Own Adventure
When you go to create a new Blast, you will be presented with three ways to get started.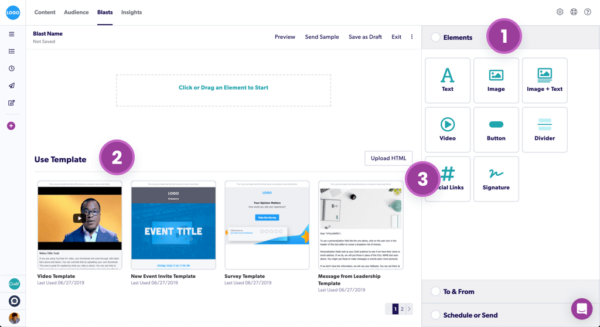 Build from scratch
Just click or drag an Element and start creating. You can add as many Elements as you please.
Use a template
Blasts will come loaded with seven templates that you can customize for your message. You can also add to your template library by choosing the "Save as Template" option in the creator. Or you can convert messages that have been sent into templates.
Upload HTML
You can still upload an HTML file. You will not be able to use any Elements once you choose this option.
Meet Elements
Your Elements pane is the key to Blasts' usability ease. We analyzed thousands of messages to identify the tools you would need to make your organization's message heard.

We have opened up the possibilities for formatting your message text. You can pick font face, and size, as well as the layout and background color.

We have given you more options for using images in your emails. Any image in your message can link to a website, email address, or phone number.

This element helps your text and image stay in place, no matter the screen size.

Blasts can pull in video from any source. If you are using Vimeo or YouTube, we will automatically pull the thumbnail for the video and place a play button to encourage video clicks.

Create and link buttons in the color, font, and size of your choice. Just like images, these can link to a website, email address, or phone number.

This Element can add some design pizzaz or some horizontal breathing room between blocks.

Place your social links where you want with Blasts. Using Controls, you can format your footer as you see fit.

Give a message a personal touch with this helpful Element. You can add a valediction, name, and position, as well as upload a signature file.
All Elements can be added via a drag, or a simple click will append them to the bottom of your message.
But stacking Elements isn't your only option – Blasts allows you to split each row of your message into 1, 2, 3, or 4 columns. Just drag your second Element to the right or left, and watch your storytelling possibilities multiply.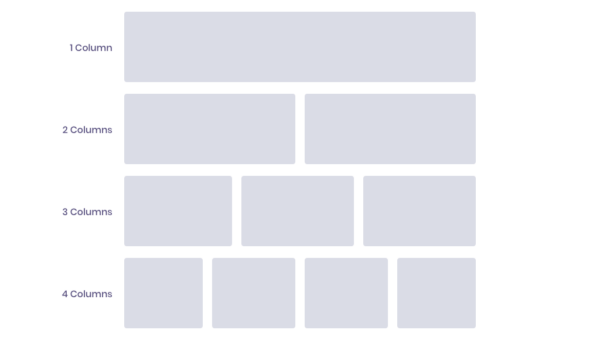 To & From
Email Blasts shows you in real time what your message will look like and who you are sending it to. Once you are finished creating your masterpiece, you will head to the To & From section to input the subject line, send from details, and target your audience.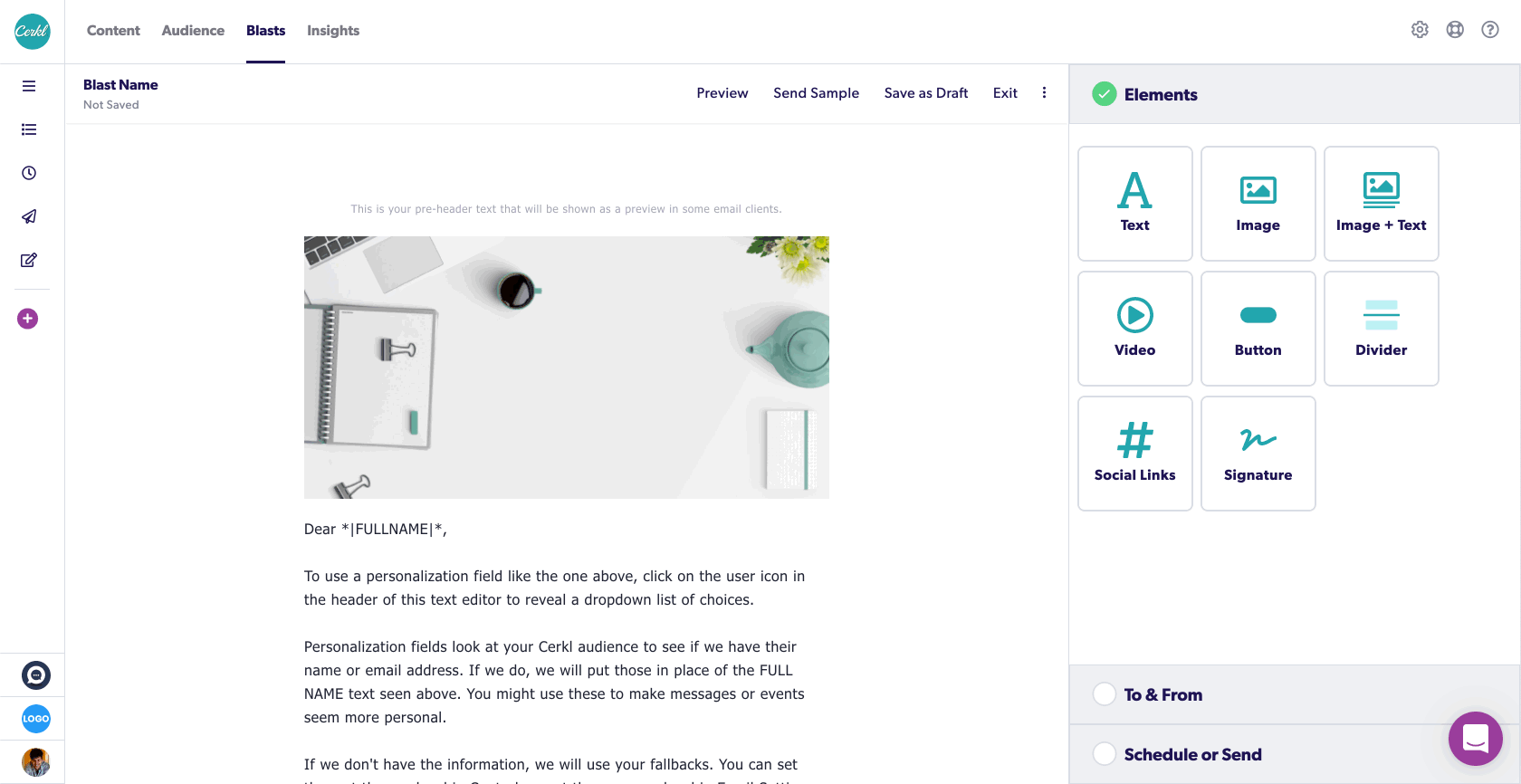 You can still target your message to certain segments and categories. As you change options, Blasts will show you in real time the changes to your audience size. You can easily choose who receives your message based on segment, location, or interests.
Schedule or Send
No matter if your message is for today, or two weeks from now, Blasts has you covered. You can set a schedule, choose to send now, or save what you made as a template so other Cerkl admins can access your creation.
Preview & Sample
Before you send, it's wise to get a look at how your message will appear in your audience member's mailbox. The Preview shows you the desktop and mobile preview of your message.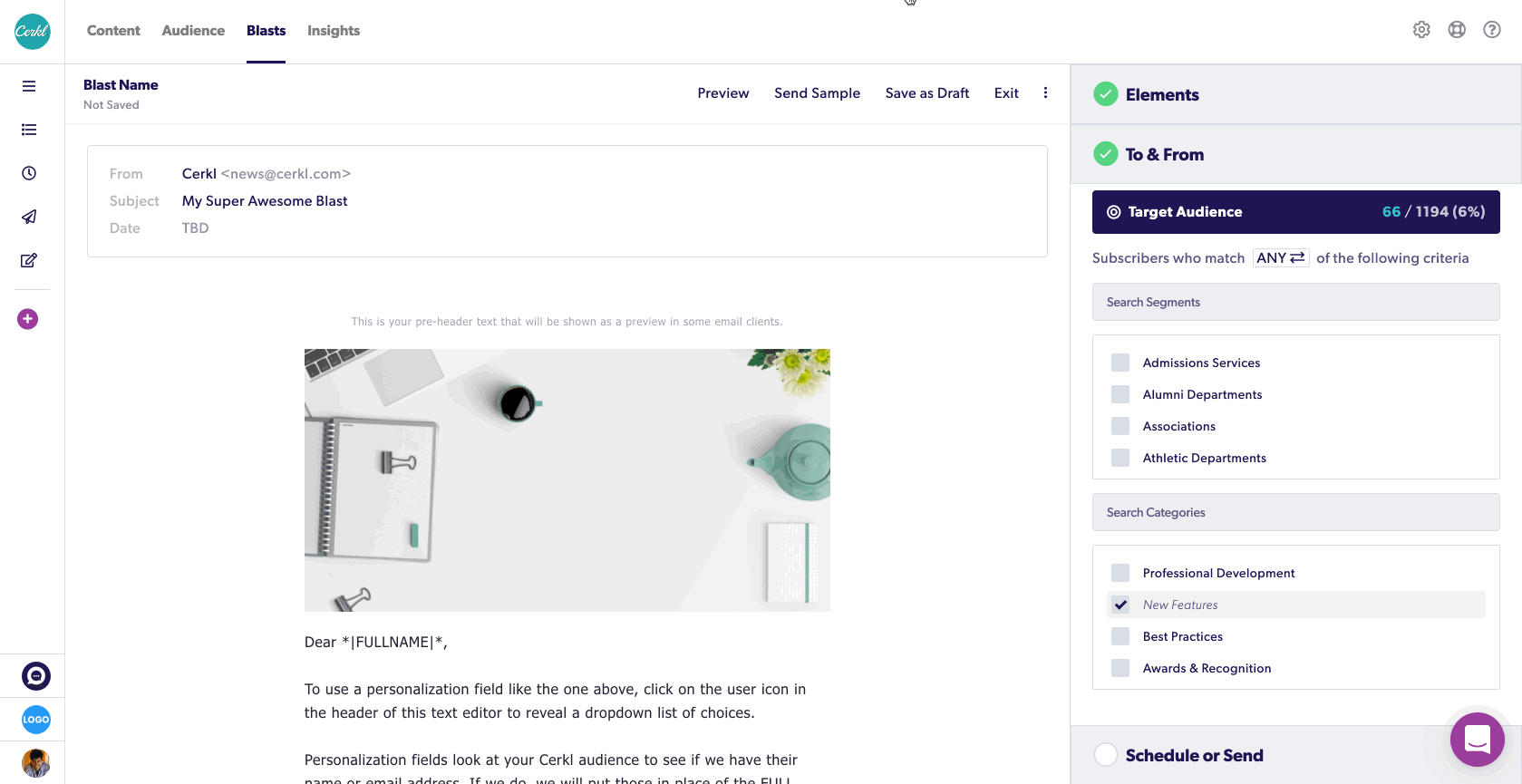 If you want to check how it will appear for your internal users, be sure to send a sample.
Controls
We know how hard it is to manage a brand, so we developed organization and message-level settings to help your fellow content creators stay consistent.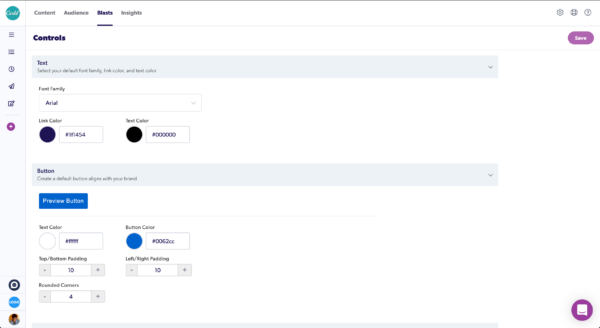 We hope you enjoy the new layout, options, and flexibility that Email Blasts has to offer. Let us know what you think in the chat in the bottom right-hand corner.
Happy engaging!