Here at Cerkl, we are dedicated to finding the best employee communications practices for our partners and their industries. Because we always have boots on the ground, we rub elbows with business and community leaders to uncover their employee engagement best practices.
Let's face it, we've all received gifts. But the best ones are those that have been strategically thought out and personalized. Think about it, do you want a set of towels or a set with your name monogrammed? When receiving an award, do you want, "Hey nice job?" or thought-out speech showcasing how your full personality showed up to meet the company's purpose?
To increase engagement among your employees, we uncovered three tips on how to incorporate a personalized approach that goes beyond towel monogramming.
Tip 1: Have Your Employees Involved in Your Engagement
With over 2,200 locations nationwide, Chick-fil-A Is known for providing genuine and impeccable customer service. Of course, this wouldn't be possible without each smiling individual employee. At Chick-fil-A Newport Pavillion, one employee stands out in particular: Mary Klotz.
Mary Klotz, or Mama Klotz to her regulars, is an employee and changes the area around her. She gets to work early each day, walks around the building, cleaning it, and praying for the customers coming in that day.
Mary doesn't only channel her "go the extra mile service" towards her customers but plays a big part in the welcoming, heart-filled culture. She takes time to bake cakes for events, writes handwritten notes to celebrate her fellow team members' birthdays or anniversaries, and prays for her Chick-fil-A family members through their trials.
How do we know Mama Klotz so well? Chick-fil-A's employment strategy includes telling the backstory and the things that nobody sees through employee spotlights.
Telling the details of how employees go the extra mile engages them while making them feel valued. Knowing that Mama Klotz has been supported by Chick-fil-A with community-building work in Ghana helps to put an employee in her shoes and inspire them in their own work.
Having Mary involved in what she is good at makes her and the team feel valued and listened to. She can be an inspiration to her work peers and also be able to push them outside their comfort zones. We think Mary is a prime example of how an engaged employee can change a culture.
Click here for the full story of Mama Klotz.
Tip 2: Connecting People to Their Purpose with a High Touch, High Tech Approach
The Health Carousel has been named both the Best Place to Work for 2017 and a 2017 Top Place to Work in Cincinnati, OH by the "Cincinnati Enquirer." Their highest investment: their employees.
Their Chief People Officer, Marijke Woodruff, had a few words of wisdom to share. "Employees today want to connect to something bigger than themselves," says Woodruff. "When your employees connect their work to a higher purpose, there is an emotional transfer."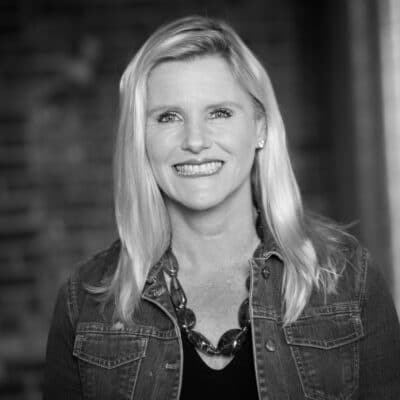 Woodruff likes to focus on more than just an employee's work contribution. Health Carousel takes into account what makes up the whole employee: health, community involvement, family life, etc. Based on strong values of continuous improvement, compassion, and collaboration, Health Carousel instills those employee engagement best practices into their employees.
A high-touch, high-tech approach, keeps their personalized culture top of mind.
Tip 3: Innovate Your Content Strategy Through Personalization
Our partner, TriHealth, is recognized as the first certified medical fitness center in the U.S. It has previously won the Montgomery Ohio Chamber of Commerce "Business of the Year Award."
Tonya Hurst, Manager, Internal Communications, realizes the importance of having all of their departments on the same page."All of our department's work need[s] to be communicated in order for our team members to know what [is] happening and to engage them in what [is] taking place," says Hurst.
Focusing their newsletters on content that they know interests their employees versus creating general content was key. "We have a lot of stuff happening – it's way too much! People cannot consume that much content," says Hurst.
With this in mind, Hurst focuses on the individual employee and makes sure to personalize each newsletter that they receive based on their position, department, and company interests.
Making sure that the content you send out to your employees is both consumable and of value, seems to establish a stronger loyalty to the company and culture. Don't send content that doesn't apply to every department or your employees would suffer from a content overload! Instead, focus on individual employees and specific departments.
What are some of your favorite tips to incorporate employee personalization in the workplace? We'd love to highlight your story.
What's Next?
Learn more about how to automate some of these employee engagement best practices to save over 40 hours per month. Schedule a demo with us today.